A common misconception about the song "I Will Always Love You" is that it is a break-up song starring two tragic lovers who still carry romantic feelings towards one another. Until I was told otherwise, that's what I thought it was about too. And, quite honestly, the lyrics would suggest that it is just that – a love song. Instead, "I Will Always Love You" is actually about two co-workers, two collaborating artists parting and going their separate ways. Dolly Parton wrote the song in 1973 in midst of a "professional break-up" with Porter Wagoner.
Although it may seem like she was, Dolly wasn't born into country music stardom. There was a time when she was merely an up-and-coming artist, a relative unknown, a nobody. However, Dolly got her big break in 1966 when she replaced Norma Jean on The Porter Wagoner Show. Shortly after her arrival, Dolly was launched into instant stardom. She was an overnight sensation. She was famous. And, after a few years, Dolly grew out of The Porter Wagoner Show shadow and penned one of the biggest hit songs ever written.
Granted, the song has been covered by the likes of Linda Ronstadt, LeAnn Rimes, Beyoncé, Chris Cornell and John Tesh - the song reached new heights in popularity when Whitney Houston rereleased it in 1992 for the movie The Bodyguard.
But, in my opinion, no one has done it as well as Dolly Parton.
Dolly Parton went on to do great things and, at 67, shows no signs of slowing down. She's written over 3,000 songs, 18 number ones and even has her own theme park – Dollywood.
But whatever happened to Porter Wagoner?
Wagoner's show went on for another seven years without Dolly. Seven years is a long time for any television show to be on the air. Wagoner was dubbed Mr. Grand Ole Opry and hosted a number of country music themed shows after The Porter Wagoner Show ended. He was regarded as an innovator in his industry and was ultimately elected into the Country Music Hall of Fame in 2002 – Dolly Parton provided his introduction. He enjoyed success and was by all accounts satisfied with how his life had turned out. He died in 2007.
Sometimes we're just not good for each other anymore. Sometimes, as Dolly Parton would say, "we both know I'm not what you need."
Break-ups, romantic, professional or otherwise, can be awful and they can hurt, but sometimes they're just needed. And both participants can go their separate ways and have productive lives, careers and relationships.
How does this relate to a Houston sports blog?
Since the Astros' only World Series appearance, we've been breaking up with franchise-icons and fan favorites one right after the other, almost every single year.
We're numb to it.
Whether old players retire, free agents pack up for greener pastures or rebuilding rears its bittersweet head, we're constantly saying good-bye to those we've grown to appreciate, those who've proudly represented us over the years.
Saying good-bye is tough for the both of us… even though these are just professional break-ups.
Growing up in the shadows of the Astrodome, I have a great deal of pride for my city. There are very few things in my life that I am a prouder of than being from Houston. Our city's great history is only rivaled by its bright future – I believe that.
And our professional sports teams play a huge role in our civic pride. We're a baseball town. We're a football town, and we're a basketball town. Houston is a sports town.
In my geographic-centric egotistical mind, there is nothing greater in sports than getting the opportunity to wear "HOUSTON" across your chest. It is a privilege solely bestowed upon the most fortunate. And, when someone leaves, I imagine it stings for the both of us.
And like last year and the year before that and so on, we've had to say good-bye and "we know that I'm not what you need" to players who've represented our city and have made us proud.
Over the last two weeks, we've said good-bye to Carlos Pena, Ronny Cedeno, Jose Veras, Justin Maxwell and Bud Norris.
Pena and Cedeno were released due to ineffectiveness and to make way for a younger generation of players.
Veras, Maxwell and Norris were traded in order to keep the Astros minor league system stocked with fresh arms, legs, gloves and bats.
I imagine it isn't fun for the management team to break the news. As a matter of fact, I would imagine it is downright dreadful. "Carlos (or Ronny or Rick or whomever), we appreciate all that you've done for us, but 'we both know we're not what you need.' We're letting you go." There isn't an easy way to break this kind of news to a person – whether this person is a baseball player or a burger flipper, telling an employee that they no longer have a job is an unenviable task. A good manager cares deeply about his employees and, contrary to what Moneyball tells us, there is no possible way to disassociate yourself from the situation – breaking bad news is a requirement, it is necessary evil for a functional business, but it is still hard to do; those conversations are so hard to have. These are peoples' careers, their lives – this is heavy stuff that requires a certain degree of compassion and delicacy. In a way, I feel bad for Jeff Luhnow and Bo Porter for having to end someone's career or inform someone they'll be moving to a different city – but that's a part of their job.
Each player we said good-bye to will have an everlasting impact on the future of the Houston Astros. Whether that impact comes in the form of impressions they've made on the young team they've left behind, the players they yielded in trades or the memories they've furnished us – each player, each moment is a building block towards a brighter future. As minuscule and inconsequential as their time seems, they've played an immeasurable role in the imminent success of this franchise.  
Whether it is Justin Maxwell rocketing hanging curveballs into the stratosphere or Jose Veras resurrecting his career by taking charge of a floundering bullpen, these guys will most certainly be underrated footnotes in the Astros' history book. Whether it is Carlos Pena graciously mentoring a new era of leaders or Ronny Cedeno providing a stopgap for Jonathan Villar, their time here will be memorable, and we'll look back on this era with fondness and relief. With each break-up, there is a newness born and a better day upon the horizon – we owe it to them and ourselves not to forget their contributions.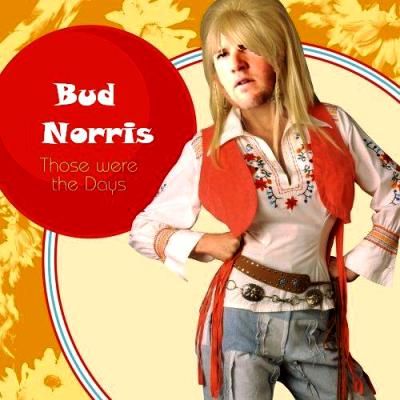 No one was more tenured than Bud Norris when he was traded to Baltimore shortly before the trade deadline.
There was a lot of debate about whether or not Bud would be traded. The Astros had him under club control for a few more years, and the Astros weren't necessarily looking to give him away – so the Astros certainly felt like it was beneficial for the organization to trade him along with international signing bonus money for L.J. Hoes, Josh Hader and next year's competitive balance draft pick (#33).  
The writing was on the wall when a couple of days before his final scheduled start for the Astros, he was abruptly scratched. I assumed a trade had already been agreed to in principle, while the Astros and the mystery team were haggling with minor details…  maybe international signing bonus slots and such.
The whole process leading up to Bud being traded left a pretty sour taste in my mouth. I felt many in the media intentionally tried to paint Bud as being unhappy in Houston or went as far as suggesting that he had become the same kind of cancer Roy Oswalt was. There was talk about his attitude, and then there were quotes sliced and diced that supported these make-believe points. It all seemed very manufactured and forced. I have yet to see a shred of evidence – none, zero. To my knowledge, Bud always seemed very honest with how he felt. I believe he enjoyed being a Major League Baseball player, and he enjoyed being a player for the Houston Astros.
Obviously, he was happy to be traded to a contender, but there isn't any evidence of him requesting a trade or even implying that he wanted to leave Houston – at least, none that I've seen. If he had to be traded, I'm sure he'd rather go to the Orioles, Indians or Diamondbacks and not the White Sox or Brewers – that's not breaking news to anyone or even noteworthy, why was that question even asked? Was there ever any inclination that Bud wouldn't want to be traded to a contender in the event that he was traded? Were there reporters who assumed that Bud Norris wanted to take his talents to South Beach or Seattle?
Six weeks before the trade deadline, Jon Paul Morosi asked Bud if he wanted to play for the Giants. Norris, who grew up on the opposite side of the San Francisco Bay, a short drive across the Golden Gate Bridge said, "it would be a dream come true." Mind you, at the time, the Giants were 37-34 and 1½ games out of first place. Bud, who stood in the crosshairs of several months worth of trade rumors, also went on to say "Whatever happens, I'll be excited wherever I go to help that team or - if I stay here - to keep helping the Astros. But San Francisco is a lovely place, and I still call it home."
Since then, the Giants went into complete freefall mode, plummeting to the NL West basement to the tune of 47-59. In the last few weeks, it became evident that San Francisco wouldn't be a viable option as a Norris destination.
Still the media reported that Bud Norris "certainly would like to get traded" citing some quotes he's made.

No, I haven't seen the quotes.
Bud Norris isn't a villain. He didn't turn his back on Houston. He wasn't being a clubhouse cancer or pain in the ass. Bud Norris handled himself professionally. There was no smoke and no fire, and Bud didn't talk his way out of Houston. This was business conducted by businessmen in a business-like manner.
This was a "professional break-up."
I wish Norris well. I hope he gets to the World Series and wins a Cy Young or two – I won't be watching. He's 28 years old and, God willing, he'll have a long career ahead of him. I'm happy that he's getting the opportunity to compete on a contending team, and I am thrilled that the Astros were able to get such a nice return for him. Hoes and Hader could develop into very nice players down the road, and I wouldn't dare underestimate Jeff Luhnow's ability to pick a stud up with next year's 33rd pick in the draft.
Saying good-bye is hard.
Bud was 2013's Opening Day starter. Before a national audience, Bud kept impending doom at bay by holding the Rangers to two runs and picking up our first American League victory. "The American League isn't so tough," I proudly declared. At 1-0, it is safe to say, it would be the only time that the Astros would be over .500 for the year. After a tumultuous off-season and an unpopular realignment shift to the American League, it felt good – no, great – to get that first win… and, on ESPN, right after they told the nation how terrible the Astros would be. For a brief moment, we were in first place, we were victorious – heads held high, the king of the mountain once again. That was good night, a great night, an outstanding night, a night that I'll never forget – boy, was that fun! And, we all have Bud to thank.
Whether it was his ownership of the St. Louis Cardinals or his penchant for dropping curse words on 1560, Bud left us with a lot of good memories in his time here. We had good times with Bud.
It was fun.
Players come and go, but Bud Norris will always be remembered for being one of the few bright lights during the darkest era in Astros baseball. I'll always hold him in high regard, and I'll always be proud that he represented my team and my city.
But we both know that we're not what you need.
Thanks for the memories.