It wasn't but two years ago that the Rangers were in dire straits. Under Tom Hicks, they were hard up for cash and circling the drain towards financial ruin. Ignorant and not giving a shit, they continued to make it rain like drunken sailors on players while begging Major League Baseball to help keep them afloat - to the tune of $40 million. And, for it, they've been rewarded with on-field success and a commissioner who will disrupt 50 years of history to appease their new Hall of Fame owner. And, today, their stupid and fat fans are swinging their dicks at Minute Maid Park because they believe they've gotten one over on the rest of us.
They've fooled Bud Selig-
…but they cannot fool Houston.
We know where Dallas stands. We know the Rangers organization and their fans are full of shit. We know they're over-estimating their importance in the baseball world and in life.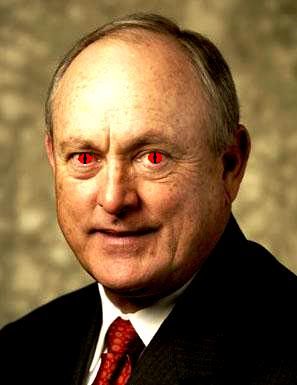 Yet, the vindictive Nolan Ryan has Houston in his crosshairs. Nolan understands that Houston is vulnerable and he has made it his mission to crush the spirits of our fan base and convert them to "Dallas South." He's converted Central Texas and now his army of swamp-less people are marching south!
And, Bud Selig, playing Stimpy to Nolan's Ren, is along for the ride.
And today, as those same chubby inbred Rangers fans gleefully infest our city, touting their illegitimate successes and waving their bogus "I've been a fan since Dan Palmer was our third baseman" flags, we must remember who has made all of this possible.
You see, this is a manufactured rivalry between a group of Johnny-come-lately frontrunners and a group of uprooted, war-hardened soldiers in the midst of organizational turmoil. Nolan is right – we're vulnerable and ripe for the picking. But, in reality, this rivalry is nothing more than O-Town versus the Beatles. Yes, Rangers, you've gotten your hits, you've swept the nation and you've released your greatest hits album – but your existence is as fragile as the bluebonnets you claim as your own and your fandom will wither away and die as quickly as it bloomed.
Collectively, Rangers fans are insignificant and harmless. They're junior high tough guys. Ultimately, I'm not nearly as worried about their staying power as I am of our neighbor's embarrassment of having to admit "I shouldn't have jumped off the Astros bandwagon for a flash in the pan."
Look for them! A lifelong Rangers fan is hard to find. Pictures of lifelong Rangers fans are like pictures of the Loch Ness Monster – hardly believable and conveniently blurry.
But, this isn't just about the Rangers. And, this isn't just about the upscale trailer park community they call home.
This is about something bigger. This is about us against everyone else.
I scoff at your Lone Star Series – boys and girls, this is the War of Northern Aggression.
As the great philosopher Tupac Shakur would say, this is "me against the world."
We're foolish to think that this is between us against Dallas. THIS IS US against everyone else. THIS IS US against the people keeping Bagwell out of the Hall of Fame. THIS IS US against Milwaukee, Arizona and Colorado – the teams that SHOULD be moving to the American League. THIS IS US against the people all over the country who view us as second class citizens. THIS IS US against Nolan Ryan, Bud Selig and the rest of Major League Baseball.
Major League Baseball has downgraded our great city. They're moving our team and our history to the junior circuit because THEY believe it is good for baseball. Selig and Ryan don't give a shit about what's best for Houston or what's "good for baseball." Nolan cares about the Rangers and Selig cares about lining Nolan's pockets with money.
They're taking a huge Mexican Food dump on our city and wiping their butts with the history of our sport.
Yes, Major League Baseball is having its way with Houston – after years of trapping us in the corner and creeping us out, they've finally accomplished what they've set out to do. They're rawdogging us Roethlisberger style.
The Selig-Ryan marriage is multilayered and more complex than meets the eye. Let's be honest, Bud is a mouthpiece for the rest of the league. He's the ignorant and unfortunate messenger for a quieter and more dangerous power – the 30 nameless Major League Baseball owners. Bud gladly bends over for the owners and then lustfully agrees to their will.
Bud Selig has sold our city and whored out our national pastime for a lousy buck.  
And, as an actor, he plays the part of the bad guy and the owners cowardly crawl up under his skirt and away from conflict or criticism.
We shouldn't direct our hate at just Nolan Ryan and Bud Selig. We should direct our hate at the other 28 MLB owners who are downgrading the Astros' culture and history to appease Nolan Ryan.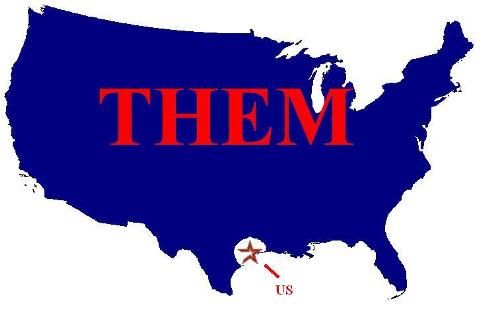 Well, Major League Baseball, you wanted a rivalry.
You have one.