The Crawford Street Kids Pull The Plug On Geriatric Jamie
After 3 painful losses, the Astros have started out the 2012 campaign 0-3 leaving hundreds of hardcore Astros fans contemplating "when will this club get a win?"
Wait, what?
Hold the phone – the Astros did not get swept this weekend? They actually won two games and took the series?
Are you telling me that OUR Houston Astros are 2-1? Are you telling me they have a winning record? Were you there to witness this?
…of course, you weren't. 
The 2012 season started with a thud as the Astros dropped the opener to the Rockies, 5-3. The Astros played sub-crappy defense, committing 4 errors and making asses of themselves in front of the largest home crowd they'll possibly see. Wandy didn't allow an earned run and Carlos Lee had 2 hits, including a homerun, and 2 RBI – so if you're keeping track of their trade value, it was a nice start.  …more on that in a little bit.
After the humiliating loss, the Astros decided to embark on a feat not seen since 2009 – a winning record. However, the game was already lost because the national opinion and feel good story weavers were swaying the Rockies towards victory.
Funny how things work out sometimes?
Jamie Moyer was aiming to be the oldest starting pitcher to ever register a win and, by everyone's opinion, his first start of the year against the Astros was a slam-dunk – a technicality. ESPN and MLB pulled out all the stops as they were prepared to throw a huge ass tickertape parade for Geriatric Jamie on Saturday – but it was not to be. Geriatric Jamie has to wait another day! …the defiant Crawford Street Kids foiled their wicked plans. While the kids stayed off of Moyer's lawn, they wore out the base paths and had Moyer reminiscing about the cavernous Astrodome. 
Kids these days, huh?
After Saturday's game, I clicked over to ESPN to peak at their "Bottom Line." There wasn't any mention of "Jamie Moyer is the oldest pitcher to ever get his ass beat by the Houston Astros." …I guess it's not a record.
Oh Me So Harrell, Me Love You Long Time!
Also on Saturday, Lucas Harrell has an outstanding game. While folks at home were asking "who the hell is this guy?" he was unapologetically mowing down Rockies hitters at an alarming frequency. He was a man possessed - half man and half Mike Scott. In 7 innings pitched, Harrell didn't give up any runs, allowed 3 hits and showed Jamie Moyer that, indeed, the future of baseball is in good hands.
It wasn't until Brandon Lyon showed up that the Rockies finally got on the board. But, try as he might, even Brandon Lyon couldn't snuff out the work of Lucas Harrell. …more on that in a minute. 
2012 Houston Astros: Winners
At 1-1, the Astros were looking to extend their 1 game winning streak and hop over to the sunny side of .500 with a series win against the Rockies. And, on the bats of Lee and Brian Bogusevic, they did just that. Bud Norris struckout 8 in 7 innings pitched and, by golly, the Astros won the damn game…
…and now have a two game winning streak…
…and are now above .500.
That's two phrases we haven't been able to say a whole lot in the last couple of years.
Trading Aces
Wouldn't it be awesome if Carlos Lee, Brett Myers and Wandy Rodriguez remained on the team throughout the year? I'm not saying it will happen – but what if the Astros show they can be a little more than "somewhat competitive?" The Rockies are a good team and the Astros were competitive in all 3 games – and won 2! If the Astros show they can compete and hover around .500, and the group is producing, there is no reason to trade these guys. Granted, I don't think the Astros will be within striking distance of a playoff spot, and I do think the group will eventually be dealt– but, after this first series, I'm not so sure I'd want to count out the Crawford Street Kids!
Your Lyon Eyes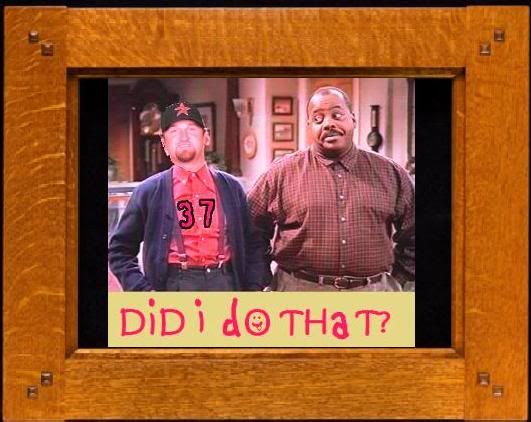 The Astros acquired Justin Maxwell off of waivers on Sunday and will make a corresponding move when Maxwell arrives with the club – should be Monday. I'm not sure who is leaving Astros Island, but I do know that there are 13 pitchers and one of them has gotta go. Smart money says that it's Fernando Abad or Wesley Wright – but isn't it time to cut bait with Brandon Lyon?
As I've said on Twitter, Brandon Lyon has an expiration date with this club. I see absolutely no scenario where he's still on this club in August – I just don't. So why are we delaying the inevitable?
We'll see what happens. 
Blog Me Gently, Blog Me Slowly…
Michael Clair from Old Time Family Baseball chimes in with his thoughts on the Astros start.
Jayne from What The Heck, Bobby? also writes for The Futurists. Definitely bookmarked!
Here's a Random Random Astro from AstrosCounty.
I thoroughly enjoy The Quadruple A blog.
Hey! I made it into Whiskers On A Stache! 
Okay! That's it! 
-Andy