The Houston Sports Counterplot
Apr 01
Houston Astros 2014 Season Preview: The Quest for 162-0™
Perhaps even these things, one day, will be pleasing to remember." – Virgil
Houston Astros 2014 Season Preview
The Astros lost three hundred and twenty-four games in the last three years.
Reread that sentence. Let it sink in for a moment. Let it soak into your brain.
Does it hurt? Can you taste it? (Try not to slit your wrists.)
That's a shitload of losses, huh?
This is what you've witnessed over the last three years.
In those three years, the Astros were the undisputed worst team in baseball each year. …and, sadly, it wasn't even all that close. This was an organization that had never lost 100 games in a season, but between 2011 and 2013 they eclipsed the century mark all three times. Three hundred and twenty-four losses is the most losses for a Major League Baseball team in a three year span since the expansion Mets lost 340 games in 1962-64. If you're grouping teams by winning percentage over any three-year period, the Astros have the fifth worst record ever – EVER. To put it in perspective, had the Astros lost 324 games over a four-year period instead of three, they still wouldn't be over .500 – they'd be right at .500. Here's a fun stat that you can tell your friends: in order for the Astros to break even over the current four-year span, they'd need to win every game in 2014. 162-0?
Congratulate yourself if you're still following the team.
Full disclosure: I knew the Astros would be bad, but I never thought they'd be this bad.
The previous regime's slash and burn method of running a baseball organization left the current regime with a minor league system barren of immediate Major League reinforcements. We knew we had to pay the price for years of mismanagement. So we hunkered down and stuck by the team – and the storm surge bowled us all over. It has been a long and painful three years.
This has been exhausting; this period of Astros baseball has yanked the spirit right out of us… through our butts, sideways.
Other than the losing, a lot has happened over the last three years. Drayton McLane sold the Astros, and Jim Crane bought them. The Astros fired Ed Wade and hired Jeff Luhnow. The Astros fired Tal Smith and hired George Postolos. Postolos quit and was replaced with Reid Ryan. The Astros got unceremoniously booted into the American League. We got angry. They changed uniforms. We were happy. They brought back Orbit. We got even happier. They flipped the channel from Fox Sports Houston to Comcast Sports Houston. We got angry again. The put up ugly billboards (we got angry) and then took them down (that made us happy). Nolan came back. They took Comcast Sports Houston to court, and now we're all a little confused.
And then there's the player movement…
Over the last three years, the Astros traded Michael Bourn, Hunter Pence, Carlos Lee, Brett Myers, Wandy Rodriguez, Bud Norris, JA Happ, Mark Melancon, Chris Johnson, Jed Lowrie, Wesley Wright, Wilton Lopez, Justin Maxwell, Jeff Keppinger, Ben Francisco, Fernando Rodriguez, Humberto Quintero, Jason Bourgeois, David Carpenter, Brandon Lyon, Jordan Lyles and Brandon Barnes. (I'm probably forgetting someone.)
They released players, signed players, waived players, took guys off the 40-man roster, lost players via free agency, signed two guys from Mexico and left two to sign in Korea. If you haven't been keeping up (or have), you have no idea who's on the Houston Astros.
Up until Brett Wallace was given his unconditional release on the 13th, he was the only remaining player from Opening Day 2011 (Jason Castro was on the disabled list). That's quite a remarkable feat. He ducked and dodged Jeff Luhnow like he just ratted him out to the police. Eventually, Luhnow caught up with Wallace, tagged him with an unconditional release and told him we'd all see him at the crossroads.
2014 is another year of big changes. The Astros spent some money and signed guys who can offer immediate help in key areas. They have a core group of young players with an extra year of experience under their belts. The Astros have no excuse for not delivering better results this year. In a way, the heat is on and a little pressure from the fans should be applied. This team shouldn't compete for the division, and we shouldn't expect this team to get a whiff of .500, but the games should be closer and 100 losses should be out of the question.
Maybe Virgil was right when he was talking about the Astros oh so many years ago – maybe we'll all look back on this and laugh. And, maybe this season, the Astros won't be the butt of the joke.
So, with all this in mind, the 2014 season is only hours away. The New York Yankees are here and Derek Jeter-mania kickoffs in front of a not-yet sold-out crowd. I've put together some topics that might interest some of you that have still stuck around. 
Pick to Click? We Got It At Jarred's
Jarred Cosart had an interesting off-season. His 2013 stats were mouthwatering to say the least. His debut against the Tampa Bay Rays was beyond a masterpiece as he took a no-hitter into the seventh inning. He showed flashes of brilliance and made Astros fans giddier than a Girl Scout troop at a One Direction concert. He exceeded expectations and then some.
Then Twitter happened. Cosart used the word "retard" when referring to a Climbing Tal's Hill writer and then used the word "fag" when referring to Justin Beiber. Hey, I get it – Cosart isn't a bad guy or homophobe or whatever. But there's a fine line between who can get away with what. People pay attention to the ridiculous things we says on Twitter but public figures get an extra dose of scrutiny. I'm an overweight dude with a free blog, I can use all the colorful language I want and no one would bat an eye… because no one cares. He's the future of the Astros; he's going to have a long successful major league career, and he's going to make a lot of money. There are direct implications to the things he says. He has to be able to market himself and dropping "retards" and "fag" on his Twitter timeline isn't doing anyone any good. Cosart wears his emotions on his sleeve – if he's pissed, you'll know about it. He's excitable. He's got a touch of ego, and his confidence is through the roof – I love it. Great players have a little fire; Cosart has a chip on his shoulder. But, make no mistake, he's a good guy ("a great guy" by people who know the both of us), and I know these words are not examples of poor character but examples of poor judgment. Fans are going to love him.
Obviously, I didn't pick Cosart as my "2014 Pick to Click" because I wanted to clear up his off-season foibles. I picked Cosart to have a big year because I think he's going to have a big year – a tremendous year.  He might fool around and make the All-Star Team.
And, he's having a pretty decent spring.
And, he'll be the second starter in the Astros rotation this year (his first appearance on an opening day roster, mind you).
Cosart reminds me a little of Brandon Backe and Roy Oswalt. He has mound presence. I saw him pitch a minor league game last year, and the way he walked around was something to behold – it was an away game, and it was as if he owned the place. And, when he got on the mound, he showed about two thousand fans that he did, in fact, own the place. It's swagger, it's confidence, it's the waters of March, it's a je ne sais quoi of badassery. It's the way he attacks hitters.
Jarred Cosart is going to have a huge season. He's not going to put up Bob Gibson type numbers, but I feel he's going to have the best season on the pitching staff. Go ahead and pick him up in your fantasy leagues. The win totals won't be there, but he's going to put the Astros in position to win every time he steps on the mound. He's going to rack up some strikeouts, make hitters look foolish and parlay his efforts into a very solid season. 
MTV True Life: I Deserve to be Promoted by the Houston Astros
I can't remember the last time fans were this excited about an Astros prospect. I remember fans being very excited about Hunter Pence as sports radio was inundated with "call Hunter Pence up" calls. But, really, fans knew very little about him. Springer is a much different prospect than Pence. Springer is already one of the more popular Astros and he hasn't had a major league at-bat. He's one of the most talked about players involved with the team. We hear about George Springer on the radio, television, and on blogs and in our dreams – quick, look behind you! he's literally everywhere. Brian McTaggart has been asked, "When will Springer be promoted?" so many times that he's murdered entire families because he's tired of answering with "I don't know."
George Springer could walk around The Galleria tomorrow and there might be a few folks who recognize him and ask for an autograph or picture. Hunter Pence wasn't that type of prospect. Springer isn't your average prospect – he's the face of a reclamation project, a name ready to be etched into history. Springer's popularity is a direct function of the Astros recent futility and a somewhat hopeful fan base. These are fans who have boned up on their minor league baseball knowledge and already feel like they know what to expect from Springer – and that's understandable, the major league club has been abhorrent.
George Springer will be here soon and will save us all! But… not really all that soon.
This might be incredibly unpopular amongst Astros fans, but really needs to be said – what is good for George Springer's career might not be good for the Houston Astros. While being in Houston would benefit Springer and his pocketbook, his imminent arrival is a minefield for the financially cautious Astros. With a wink and a nudge, the Astros will shift the discussion towards strikeout rates, but the club benefits immensely from having Springer later rather than sooner.
George Springer is the type of player who could potentially get really rich really quickly… and that is a double-edged sword for the Astros and could result in a brief career for Springer in an Astros uniform.
The Astros are working to lock-up Springer to a long-term deal. It was reported by Ken Rosenthal and the Astros offered Springer a 7yr/$23M deal during the off-season which would have bought out his arbitration years. Obviously this deal was rejected. It would have been shocking to see Springer sign such a club friendly deal. We should note that this deal was offered to Springer a couple of months before the Dexter Fowler trade. Perhaps Luhnow's plan was to have Springer sign the deal and then give him the keys to centerfield. But when Springer rejected the plan (which probably didn't come as a surprise), the Astros decided to explore trades for centerfielders; and once Dexter Fowler became available, they pulled the trigger and decided to have him roam centerfield until the All-Star break. 
The timing of the contract offer and the trade for Dexter Fowler leads me to believe that the Astros view Springer as a centerfielder and would be more likely to trade Fowler at some point this year (maybe) – my prediction would be shortly after Springer makes his major league debut.
There has been much speculation about where Springer's offer leak came from. This could easily be the work of Springer's agent who'd prefer to put pressure on the Astros to get his client in Houston. It could be someone with first-hand knowledge of the situation. Or, maybe, the Astros leaked the information themselves in order to paint Springer and his agent as being unreasonable. I wouldn't say this situation is getting ugly – I'm sure long-term contract discussion are talked about more frequently than the public is aware, but this sort of publicity is not good for Springer or the Astros.
Dialogue between the organization and George Springer will continue. (And Matt Dominguez, Robbie Grossman and Jason Castro) Obviously the Astros felt they were in position to offer Springer a club friendly contract to see his level of interest coupled with the fact he hasn't played in a single major league game. These things take time – sometimes a lot of time. The Angels just signed Mike Trout a few days ago – these things take time.  
So, when the season begins, George Springer will be rooting around Oklahoma City biding his time. He'll have his suit pressed and his bags packed, ready to go at a moment's notice. He's not leaving today, but Houston isn't too far away. 
Who Am I Excited About Watch?
North Korea, Russia, riots in Albuquerque, mudslides in Washington, missing airplanes, earthquakes… hold tight, world – Japhet Amador is on his way.
What can be said about Japhet Amador that hasn't already been said about a Boeing 747? As of now, he's a 315 lbs urban legend, only existing in stories passed down from our elders or local shaman. He's an extremely large man. A behemoth; a left tackle in a baseball uniform! He's Oscar Gamble's afro personified. He's the baseball equivalent to Sasquatch, because even though we've seen the footage and a few random eyewitness accounts - we've yet to see him in the flesh.
He arrived last year on lease from the Diablos Rojos del Mexico of the Mexican League and was assigned to Oklahoma City. Amador was expected to compete for the first baseman job, but had family issues in Mexico (or potentially bringing El Chapo to justice) and got a late start in Spring Training. Unless he's sent back on a bus to Mexico, he should get time in Oklahoma City, alternating between 1B and DH with Jon Singleton.
I hope he gets an opportunity in Houston at some point. I'm not sure he'll ever work out for a long period of time, but the spectacle of having a 6'4" 315lbs guy play right next to Jose Altuve would be more fun than I'd know what to do with. Bill Veeck is somewhere smiling over this – but the fact that Amador might be able to produce at the big league level makes this all the more exciting. 
All Star(s)
I wouldn't be shocked to see the Astros have two all stars this year. On one hand, having two all stars on a team that will likely be somewhere around the bottom rung of the American League seems unreasonable. However, the Astros have one of the better catchers in the league and Jason Castro is a for certain all-star regardless of what team he's on.
I figure Brian McCann will win the fan vote and get the start. I could see some ridiculous/crappy situation where Joe Mauer hits .320 while playing first base for the Twins, and John Farrell lets him take a few innings behind the plate in front his home crowd.  Maybe Castro makes the team and doesn't get to play again. Wouldn't that tickle? 
I could see Jose Altuve or Jarred Cosart sneaking on the team too. Altuve could have a big year – he could be leading the league in double at some point, maybe hit around .300 or so. Cosart could start where he left off and sport a miniscule ERA going into the break.
Astros Top 10 Prospects
1.) Carlos Correa
2.) George Springer
3.) Vincent Velasquez
4.) Mark Appel
5.) Mike Foltynewicz
6.) Jon Singleton
7.) Rio Ruiz
8.) DeLino DeShields Jr
9.) Josh Hader
10.) Teoscar Hernandez
Who Will The Astros Draft
A huge part of me hates the draft. I keep up with the speculation and sometimes contribute to the debate. I read the mock drafts. I check box scores. I read what some of the "experts" have to say. But, ultimately, I hate the draft. I really hate it.
I hate it because it has turned into the focal point of the Astros entire existence. In 2013, many bloggers and fans were pining for Carlos Rodon and even went so far as to root for the Astros to finish in last. Some fans and bloggers argued that the first pick in the draft was more important this year than the previous years because there is a consensus number one overall pick. A "Tank for Rodon" movement came about and dimestore draft experts equipped with ESPN Insider subscriptions put aside their desire to win in order to hitch their wagons to a far-fetched conspiracy theory married to a horseshit line of logic. "If the Astros finish last, they can draft Rodon!"
These people are clearly too smart for their own good.
As if Jeff Luhnow put all of his eggs in a single basket and etched Rodon's name in concrete before the dust even settled? Asinine. He fubared an entire season for Carlos Rodon? But after all the "this is the best pitcher to come out of college in awhile" and "he's a consensus number one overall pick," we've discovered he isn't as "consensus" as we thought he was. There's now talk the Astros might not even draft him?
I'm thrilled there's debate strictly because I love seeing the "Tank for Rodon" dorks squirm. Regardless of whether or not the Astros draft Rodon, the fact that there is substantial debate regarding his merits of drafting him first overall should negate everything the "Tank for Rodon" dorks championed.
The whole idea that you have to be really bad in order to be really good is not a philosophy the Astros have espoused. Even down-the-street Daryl chimed in with a "There is a tight historic correlation between poorly run franchise and top draft picks that generally does not go away once you make a top pick." It isn't as if the Cardinals are picking in the top ten every year. The Astros plan has always been pretty straightforward - win at the major league level without compromising long-term success.
I can't understand why some people assume that Jeff Luhnow cannot wrangle a quality draft without having the first pick. Luhnow has shown time and time again that he's able to put together a winning team without having the first pick in the draft. And when they say "#InLuhnowWeTrust," I want to stab them in the livers.
Besides, it is quite possible (not certain) that the Astros could have gotten Carlos Correa and Mark Appel without having the first pick in 2012 and 2013.
The Astros are currently balls deep in scouting amateur players all over the country. Admittedly, I have very limited access to Carlos Rodon. I've seen him pitch a few times and I've heard an interview or two – but I don't know what he's really like. Rodon has a very smooth effortless delivery. He put together an outrageous year in 2013. On paper and in person, he looks like the real deal – everything that you'd want out of a first overall pick.
If I had to bet my house on the Astros first overall pick – I'd take Carlos Rodon. However, I could imagine a scenario or two where Carlos Rodon's name isn't called first when Bud Selig gets to the podium.
The Astros are going to flirt with a few prospects. They're going to do all their homework and not leave any stone unturned. The Astros are going to vet Brady Aiken, Tyler Beede, Jeff Hoffman, Tyler Kolek and Touki Toussaint. However, utimately, Carlos Rodon is the pick. Carlos Rodon is one of the most polished, major league ready prospects to come out of college in a long time.
I could see a scenario where the Astros draft Aiken, Kolek or Toussaint – I believe Toussaint is a very realistic possibility. Any of those three (or a few I hadn't mentioned) could end up being the best player in this draft – who knows? And keep in mind, Carlos Rodon is a junior and can leverage his senior season - that could potentially scare off the Astros. But, at the end of the day, the Astros will determine that Rodon is less of a prospect and more of a known quantity – barring something tragic, we know Rodon is going to be a successful major leaguer, and that'd be too hard for Luhnow to pass up.
How the AL West Plays Out
Texas Rangers 90-72: I generally don't use my blog as a forum for social commentary, but why the hell would someone get a tattoo on their freaking neck? Prince Fielder, the Rangers newest goon, has a God awful tattoo on his neck that says "Chipotle" in cursive. The man is making over a hundred million and can afford all the burritos he wants, so why the tattoo? Does Chipotle sponsor him? Does he use this tattoo to finagle cashiers into giving him a discount? Is he just proud of the work Chipotle does and just wants to support a brand he loves? I love barbacoa in my burrito (along with tomatoes, cheese, maybe a smidgeon of sour cream and a scoop of roasted corn); I love it! …but I'm not going to get "Chipotle" tattooed on my neck.
The Rangers bid adieu to Nolan Ryan after he and Jon Daniels couldn't get along. As soon as he left Dallas, he loaded up his cattle and moseyed on down south to Houston. (Jon Daniels doesn't even have his own brand of beef. Do you even cattle, bro?) It was a little bittersweet because I still believe Nolan played a huge part in realignment, but we should all welcome him home and forgive him for his time with the Rangers. After all, realignment was in the best interest of the Rangers and since he was working for them… well, he was just doing his job, dammit.
For the casual fan, having Nolan Ryan home makes hating the Rangers more acceptable – so, I'm all for that.
As of now, the Rangers are hurting – not as bad as the A's, but they've both recently been rumored to be offering Bobby Witt a spot in their rotation. If the Rangers can get healthy and stay healthy, I think they have enough bullets to win the division. They're going to have to fend off the Angels, but they're a well-rounded team whose primary weakness is the injury bug. I'm really excited to see what Jurickson Profar does this year – he should be fun to watch. Prince, although I joke, is going to have a huge year – the big lefty is going to pepper the right field bleachers the way he peppers a giant barbacoa burrito at Chipotle.
El Pueblo Nuestra Senora la Reina de los Angeles de Porciuncula Angels of Anaheim 88 – 74: The Angels were the Los Angeles Angels for 4 years. They were the California Angels for 32 years. They were the Anaheim Angels for 8 years. They've been the Los Angeles Angels of Anaheim for 9 years. They're the Ol' Dirty Bastard of Major League Baseball. Who are they going to be next year?
I really hate the Angels. I hate Albert Pujols and his snooty "I just slept with your wife" looking face. I hate Arte Moreno and his throbbing boner for all things Los Angeles County. I hate Anaheim. I hate Disneyland – I've been, and it was a huge waste of money. In-N-Out is Southern California's only redeeming quality, but it still isn't as good as Whataburger.
After consecutive years of signing the best free agent on the market, the Angels finished below .500 – a very appropriate outcome for the Cubs of the AL West. Upon appearance, signing Josh Hamilton away from the Rangers seemed like a move that would put them over the top and lead to a series of division titles. However, Hamilton quickly went from Vanna White to Slappy White and the Angels spent the entire summer threatening to fire everyone in Orange County.
Fear not, preppies, the Angels are going to be good this year. I even think they'll make the playoffs. They're going to get a mammoth year out of Mike Trout (whom I think will win the MVP), but I think their pitching will be much better in 2014. I wouldn't be shocked to see Jared Weaver get serious consideration for the Cy Young.
Oakland A's 81-81: I literally left out the A's the first time I wrote this. I forgot they existed. I just wrote about the Rangers, Angels and Mariners and was then like "wait, am I forgetting someone?" After racking my brain for about ten minutes, I realized that I left the A's out of my preview. They're like that era of Garth Brooks' career when he did that bizarre Chris Gaines routine – you forgot about that, huh?
I really hate the A's. I don't know what to expect from them. I don't know if they're going to win 100 or lose 100. Who's even on their team? Can you think of anyone? I know they have that one guy who wears prison-issued glasses, but other than that, who is even on the A's? They're like the Butler basketball team.
The A's always find a way to win. I wouldn't be surprised to see them win the division. But, then again, maybe this is the year they lose 100 games.
I hope they lose 100.
Mariners 76-86: The Mariners were so much smarter than everyone this off-season. They hired Lloyd McClendon to manage the club for starters – I love Lloyd McClendon. McClendon is the type of manager that can go from cool and collected to apoplectic at the drop of a hat (or steal of the base).
They also signed Corey Hart and traded for Logan Morrison.
But the smartest move the Mariners made was signing Robinson Cano to a 10yr/$240M contact. Rapper/agent, Jay Z, laid out the framework for the deal after the Yankees said "N to the izz-O W to the izz-A …Y" to a deal that would have kept him in an "Empire State of Mind." Unless Cano's traded, this puts him in Seattle until he's 41 years old. And it wasn't easy for the Mariners to be this smart – the Mariners could have looked at their division rival Angels for two examples of outrageous contracts gone awry. But, instead, they thumbed their nose at the Angels' foibles (Silly Angels!) and installed the equivalent of a state-of-the-art stereo in their crusty old beat up clunker of an organization.
And how the Mariners treated Randy Wolf has players all over the league counting the days to free agency. Who wouldn't want to play for the Mariners for the next ten years?
That was very smart too.
I'm picking the Mariners to finish in fourth. 
How the Rest of the League Plays Out
It seems like everyone is picking the Dodgers or Nationals to represent the National League in the World Series. I have both teams winning their divisions. With the Dodgers, health is going to be a huge concern – how's Matt Kemp going to hold up, Clayton Kershaw and Zack Greinke? It could get ugly quick in Los Angeles, but, in the end, I feel the Dodgers have too much talent and not enough competition. (For the record, watch out for the Padres – they might not get into the playoffs, but they're going to be a force to be reckoned with in the near future.) Also, it seems everyone is overlooking the Cardinals, but I have them winning their division, barely beating out the Pirates.
The American League might be a little more interesting – any team out of the AL East could win the division; I could see every team in that division with a winning record. I wouldn't sleep on the Blue Jays. Ultimately, I think the Yankees are going to win the division with the Red Sox and Orioles close behind. In the West, the Rangers will finish out the year playing 13 straight against division opponents – the three game set in Anaheim in September, in my opinion, determines this division. I have the Tigers coming out of the Central fending off the upstart Royals.
NL West – Dodgers
NL Central – Cardinals
NL East – Nationals
NL Wild Card – Pirates
NL Wild Card – Braves
AL West – Rangers
AL Central – Tigers
AL West – Yankees
AL Wild Card – Red Sox
AL Wild Card – Angels
In the end, I think the Yankees find a way to win in the playoffs, match up with the Cardinals in the World Series and win it in 6. I really hate "storybook endings," but Derek Jeter retires a champion. Let's get him a gift basket.
NL MVP – Bryce Harper
NL Cy Young – Craig Kimbrel
NL Rookie of the Year – Mike Olt
AL MVP – Mike Trout
AL Cy Young – Yu Darvish
AL Rookie of the Year – Jose Abreu 
How the Astros Season Plays Out
I'm going to get this out of the way now: the Astros will not lose 100 games in 2014. 
The Astros treated this off-season a lot differently than they've treated the previous two. This was the first year that the Astros were legitimately players in the free agent market. In the previous two off-seasons, the Astros went after a few temporary low-budget stopgaps that could serve as a warm body in the field and offer a morsel of veteran presence to a young and impressionable team. They signed guys like Carlos Pena and Ronny Cedeno – both respected veterans, but they didn't quite intrigue the locals. In the previous two years, there were just too many holes to fill, too many spots up for grabs and the Astros weren't interested in overhauling the whole major league roster for a bunch of temporary players who'd eventually get released in the middle of the season.
The Astros still aren't in position to sign a free agent that would require them to surrender a draft pick. And, as long as Jeff Luhnow is the general manager, I doubt they ever will be.
This off-season, the Astros addressed specific problems. The Astros bullpen was absolutely terrible in 2013 – so, they signed Jesse Crain, Matt Albers and Chad Qualls. They needed help in the starting rotation – they signed Scott Feldman to a three-year deal. They needed a legitimate leadoff man – they traded for Dexter Fowler. Where the Astros added and the quality of players they added means they're serious about getting better this year. They're serious about big league results.
But, with that being said, don't be shocked to see Fowler, Qualls, Albers or Crain dealt during the summer.
The 2013 Astros were the youngest team in baseball – many of these players are coming back in 2014, and the year of experience they've gained will pay dividends in the win column. I expect Matt Dominguez, Jonathan Villar and LJ Hoes to put up very solid numbers. Dominguez could hit 25 homeruns in 2014. A little maturity will go a long way with this club. The pitching staff is older – Cosart and Brett Oberholtzer now have a better idea of the day to day grind of being a major leaguer; this will go a long way in being more respectable in the win column. I'm excited to see what Alex Pressley can do off the bench and whether Marc Krauss' spring was a fluke. There are a lot of "what-ifs," but, even with the best-case scenario, I have a hard time thinking they'll find a way to win more than 70 games.
68-94
The Astros are still a work-in-progress. The record will be better, the team will be better, fans will feel better – but, at the end of the year, the team will still be bad. The Astros won't compete for the division, nor will they be anywhere near the breakeven point. There are several goals this team should look to achieve – not lose 100 games, stay out of last place, be more competitive… but, if we're looking at the win/loss record or where they finish within the division, we'll be disappointed. If you have to get angry, get angry at lack of effort – I doubt you'll see any of that.
Nothing will come easy for the 2014 Houston Astros. They'll have to fight for every single victory.
…but, don't worry, this will eventually pay off in the coming years.
This is a great time to be an Astros fan, and it's pretty awesome that you're still here after all the heartache. That wasn't easy to do, especially since so many of our neighbors jumped ship when the going got tough. My advice: don't get caught up in results found on paper. Watch the games and witness the team get better. Enjoy watching them grow, evolve. Enjoy watching Jarred Cosart pitch or Jose Altuve steal a base. Enjoy watching Chris Carter hit a ball onto the railroad tracks. Enjoy watching Matt Dominguez play Gold Glove caliber defense and enjoy watching Jason Castro nail would-be base stealers. Enjoy the little things. Even enjoy the mistakes, the errors. This is an era of improvement. This is a team that is learning and getting better. Enjoy this. Enjoy all of this.
And, who knows, maybe we'll all look back on this and laugh. These are still the good times.
Baseball is fun. 
Jan 11
Let's Hang Them!
I hope you have not been leading a double life, pretending to be wicked and being really good all the time. That would be hypocrisy.
–      Oscar Wilde, The Importance of Being Earnest
Let's Hang Them
Let's hang Dan Le Batard.
And while we're at it, let's hang Jose de Jesus Ortiz, too.
…let's build some gallows, rip them from their homes, take them out into the street and hang them.
Their crimes are a little different (or rather a lot different), but it doesn't matter too much because both of them are guilty of making a mockery out of the Baseball Hall of Fame voting process. But Le Batard's act was a bit more malicious… so let's beat him with sticks and belts before we hang him.
The voting process is a sacred process. It is a secretive process conducted by members of a very prestigious group of baseball writers who are smarter than most, if not all, baseball fans. They sit in ivory press boxes atop stadiums and judge players' talent, body type and body armor. …just like our founding fathers wanted.
It was reported earlier this week that Dan Le Batard "sold his vote" to Deadspin.
Well… not really "sold" per se, he allowed Deadspin readers to pick and choose who would get his vote for the Baseball Hall of Fame. Technically, it was his still vote; as he is required sign the bottom of the ballot before turning it in… but let's not let this get in the way of the beating and hanging. Even though he signed it, we know who really voted!
Deadspin conducted a vote, Le Batard submitted his ballot and then the Baseball Hall of Fame became instantaneously irrelevant.
After a day of heavy sleuthing, an outraged Keith Olbermann, pointed out that Jose de Jesus Ortiz threw a Hall of Fame dinner that consisted of discussing Hall of Fame candidates with readers and friends, mock ballots, cocaine (probably not), hookers (probably not), Mexican food and, I can't believe I'm about to type this, tequila.

Yes, tequila.
Jose de Jesus Ortiz is a dirty son of a bitch who, like Le Batard, ruined the Hall of Fame. And a hypocrite! What kind of person analyzes their Hall of Fame ballot and debates merit of the candidates with normal folks over – gasp – Mexican food and tequila?
Let's beat them both.
We really need to make them pay for what they've done to the Baseball Hall of Fame – hanging just seems a little too humane for these animals.
Ortiz stood idly by for 18 hours while the Baseball Writers Association of America ripped Le Batard to shreds. Of course, Ortiz committed his crime over a plate of cheese enchiladas and Le Batard committed his on a website… but that doesn't make a difference! Ortiz is a hypocrite for calling out Le Batard for "ruining the Hall of Fame" (*quote not attributed to Jose de Jesus Ortiz) when Ortiz HIMSELF has been ruining the Hall of Fame since 2007 with these wild enchilada dinners. Good find, Keith Olbermann! …well, Ortiz never officially called out Le Batard over his vote, but you get the picture because he's a hypocrite and a jerk!
We need to kick the public aspect out of the Hall of Fame. Richard Justice hasn't one time – not a single time – ever asked anyone for any advice concerning a decision he had to make. He's a good soldier! Sure, he asked a real estate agent a few questions about the neighborhood before purchasing a house… but that's not as important as picking names off a Hall of Fame ballot. That doesn't make Justice a hypocrite for calling out Jose de Jesus Ortiz for consulting with people over his ballot… if you use that logic, we're probably all hypocrites and, let's face it, that's just silly! You simply cannot have voters being informed or considering other viewpoints before making selections – that's not what the Hall of Fame is about.  
Le Batard gave up his vote and Ortiz consulted with people over dinner… SAME EXACT THING IN MY BOOK! STRING THEM BOTH UP!
The voting process needs to be secretive. The voting process needs to be exclusive to the smartest folks in the room. The voting process needs to limit ballots on how many players a voter can select. The voting process needs to have a lot more steroid accusations and a lot less public interaction. And free of hypocrites like Ortiz who crowd source… er, rather, dare to ask people for their opinions! There is a fine line and no grey area – Ortiz crossed the line too.
Le Batard and Ortiz are wasting our time. We should be reading articles about Frank Thomas possibly using steroids in the 90s. …or articles about Greg Maddux and Tom Glavine sneaking lubricants onto the bills of their hats. …or articles about Greg Maddux and Tom Glavine using steroids in the 90s! Or just steroids in the 90s, my God! There's a lot of important stuff going on in baseball right now! It is a shame we're not talking about it.
That's why we need to hang Dan Le Batard and Jose de Jesus Ortiz.
They committed the greatest offense of them all. They got the public involved in America's Pastime™. 
Jan 10
The Natural Response to BBWAA
by Stephen Naron 

What could possibly drive me out of my self-imposed six month blogging hiatus? Glad you asked.  The BBWAA decided for the second straight year that my boyhood idol Craig Biggio was unworthy of their Hall of Fame. I was angry. I was hurt. I was genuinely sad first of all for Craig and his family, the fans, and the city of Houston. Then as I usually do when I'm upset I called my Dad up, a man who brought me to countless Astros games in the Dome. He made a comment to me that was the inception of this blog. See there's 3 baseball players who I idolized as a young man….Craig Biggio, Ken Griffey Jr., and the fictional Roy Hobbs (I've watched The Natural more late nights with my Dad than I can even put a number on), and my Dad said, "Son, it's just like your favorite movie. The BBWAA is the Robert Duvall character." Mind. Blown. My Dad was absolutely right (as usual). The BBWAA is Max Mercy from The Natural, and the comparisons don't end there.
                  First, if you've never watched The Natural stop reading right now, take 2 hours and do yourself a huge favor by watching the Robert Redford classic and return to the blog after. Done. Good. Now who was the real villain of the movie? The Judge? Too easy. The Gambler? Too trivial. The dame in black? Too sexy. I would argue the true villain of the movie (in a super performance by underrated actor Robert Duvall) was Max Mercy, the "bigger than the game" beat writer who covers the New York Knights. In our first introduction to Max he's espousing upon the excellence of one "Whammer", a Ruthian character whose many flaws are overlooked by Max in favor of selling tall tales that will make a name for the reporter/cartoonist. Like the BBWAA, Max is a guy who foregoes important things like research and reporting for far more lucrative things like exaggeration and flowery speech. Much like the BBWAA never cared about McGwire/Sosa/Bonds steroid enhanced numbers as long as they sold articles, Max can overlook the Whammer's boozing, womanizing, and cursing at young kids. But like the Whammer, who found out that as soon as he wasn't "the story" Max would move on to bigger and better things, Bonds/McGwire (BAGWELL?!?!?!?!??) have found out that the same writers who once wrote hero worship articles now vilify their exploits today. Towards the end of the movie Max Mercy warns Roy Hobbs, "I win if you're the hero….or the goat." You could just as easily replace Max with Chass, or Shaugnessy, or whoever and have them utter those exact same words to Bagwell/Biggio/Bonds etc.
                  Max never gets the story he wants out of Hobbs, so what does he do?, HE MAKES FALSE ACCUSATIONS!!!!! Sound familiar? It's the writer who tips the baseball commissioner off that "Wonderboy", Hobbs's mythical bat is loaded. Was it true? NO, but Max had an agenda and Hobbs didn't play by HIS rules. I strongly think Jeff Bagwell has been hurt by his private public persona. He was never the interview that Big Hurt was. He was never the quote machine. He never sucked up to the East and West coast media. So what happens? We get accusations that these guys "know" Jeff Bagwell was a steroid guy! Whatever BBWAA, had Bags stayed in the Red Sox system we'd probably all be sick of hearing about his slick fielding and cerebral knowledge of the game which only you people in the Northeast could appreciate. What they have against Craig Biggio, an all-timer  at second base….I have no idea.
                  "I'll be around here longer than you or anybody else here." There's another golden quote from Max that perfectly sums up the BBWAA. It's about them. They are the most important pieces of our National Past time, and any chance they get they're going to remind us. You know what; this is one quote from the movie that rings true. Max will be there longer, just like the BBWAA. Heck, most of them were around when Joe Jackson was kicked out of baseball. Guess who else will be around long after most of us humans are done? COCKROACHES. Longevity doesn't equal importance…..don't they argue that very fact yearly?
                  "I'm here to protect this game." –Murray Chass? Nope. Max Mercy again. The BBWAA thinks they've been designated to protect the integrity of America's game. This year's vote did make me gain some respect for one voter, Dan Le Batard. He's being ripped by the rest of the BBWAA (and of all organizations ESPN) for making a statement about his displeasure over recent voting by giving his vote to Deadspin. Irresponsible? Maybe. Irreverent? Probably. Genius? Absolutely, and guess what players the "unintelligent" readers of Deadspin used the vote on? Maddux, Glavine, Thomas, Bonds, Clemens, Biggio, Bagwell…..IDIOTS. The people should know that they need to be told by the writers who the very best players were.
                  Who are writers anyway? A bunch of guys who longed to be with the jocks, but were shunned at every corner? Guys who cower at social media criticism, yet scrutinize players who fail with millions watching under pressure? At one point Roy Hobbs asks Max, "Did you ever play ball Max?" His answer…."No, never have." Max is a leach. He enjoys the public persona he gains from hanging out with ballplayers, yet he's quick to throw those same players under the bus as soon as it benefits him. So I ask, "Did you ever play ball BBWAA?", because if you did you would surely appreciate the way a ballplayer like Craig Biggio went about his business day in and day out for 20 years!
                  Another classic Hobbs-Mercy dialogue from The Natural was this: "You read my mind" – Max, "That takes all of three seconds" – Hobbs. The BBWAA thinks they're the smartest guys in the room, but I would be willing to put Biggio/Bagwell's intelligence up against any of them any day. I would argue our hometown heroes were two of the most cerebral players of their generation. Even Satan himself, Bobby Cox, came out this week talking about how much he respected Bags and Bidge. None of the writers mention this.
                  The Natural comparisons don't end there either. A beloved ballplayer switches positions for his career and the team, spends time with the city's youth and is beloved by them, suffers through untimely deaths of teammates, deals with incompetent ownership, turns around franchise's history of losing…..is this the story of Roy Hobbs, or Craig Alan Biggio? Craig Biggio was my Roy Hobbs growing up. He and Bagwell were the two ballplayers every kid in Houston wanted to emulate. And now, 30 years later our generation is being told that those guys were merely OK ballplayers? Great for the city of Houston, but really, were they as good as the baseball Gods of the East and West coast? The BBWAA is throwing two giant middle fingers at my childhood, and I'm not going to sit back and be silent.
                  So I leave you with one final Max Mercy quote, "And after today, whether you're a goat or a hero…..you're gonna make me a great story." That's what it's all about huh BBWAA? You got your story. You got fans like me to talk about you. You'll still be around long after any of us will be. But ask yourselves this: Look around and ask yourself what are you doing to the beautiful game of baseball? What is your sanctimonious voting process doing to the popularity of a sport that was once so beloved in this country? I can read your mind BBWAA…..it takes all of three seconds.
Dec 28
Murray Chass and the Very Real Health Risks of Eating Poinsettias
by Andy 
"Hey Kid, Don't Eat Those Poinsettias. I Know a Kid Who Knows A Kid."
I sat at home watching the Poinsettia Bowl on ESPN. Bowl season might be my favorite time of year – through all the antipathy, acrimony and arguing, college football still manages to put together a solid slate of evenly matched games.
I guess you could say the Poinsettia is my second favorite flower-themed bowl behind the Rose Bowl. If college football ever decides to bring back the Bluebonnet Bowl, I imagine the Poinsettia Bowl will be bumped down a notch in my personal bowl interest hierarchy.  
I'm not a huge fan of Poinsettias anyway.
I've always wondered why someone would name a college football bowl after such a lethal plant? Poinsettias are highly toxic and can be deadly if consumed. Growing up, I knew a kid down the street who knew a kid from his old elementary school that had died from eating one – supposedly it was on the front page of the newspaper, but I missed it. I recently saw something else about the dangers of Poinsettias on Facebook; there was a whole elaborate meme devoted to it… it was posted by my wacky aunt who also posted about there being 5 Fridays, Saturdays and Sundays this month, which, according to her, only happens once in 952 years.
So, while watching the Poinsettia Bowl, I flipped open my laptop and did a little research. 
It turns out that Poinsettias might not be as dangerous as we think. They might not be dangerous at all. If eaten, they may cause diarrhea or vomiting but not death. I went to The Mayo Clinic's website as they have a whole story devoted to it and in the first sentence, Jay L. Hoecker writes "Contrary to popular belief, poinsettia plants are not poisonous."
That's pretty convincing evidence.
The Mayo Clinic wouldn't lie, would they?
I continued my research. Website after website, the evidence was piling up against Poinsettias being dangerous. Am I living a lie? What about the kid down the street? What about my wacky aunt?
I accepted that Poinsettias were dangerous although I had no facts to support it. I wasn't even interested in looking for evidence. I accepted the premise and went on about my day… and made sure not to eat any Poinsettias on the off chance they were offered.
But, ultimately, I was wrong about Poinsettias.
…which brings me to Murray Chass.
Chasing Tail
Murray has decided to accept certain myths and opinions as fact without doing any of the necessary research to validate these premises. Murray cannot find any evidence or logic supporting his case, but, like the kid down the street and my wacky aunt on Facebook, he continues to pass off his assumptions as fact and has caused undue duress to an already injured process.
And, by continuing to perpetuate all the lies and bad information, he's forcing a narrative that puts innocent people under unnecessary suspicion.
Chass, a long time member of the Baseball Writers Association of America, wrote a piece for his blog (which I'm not linking) that stated he was not including Jeff Bagwell or Craig Biggio, among others, on his Hall of Fame ballot because they're "strongly suspected of having cheated." Biggio, huh? Seriously?
I've defended Bagwell on a number of occasions, and I understand why. Jeff Bagwell hit a lot of homeruns, he was a muscular guy and he played smack-dab right in the middle of the steroid era. While someone could guess as to whether or not Bagwell did steroids, the fact remains that there has been absolutely no evidence pointing to Bagwell as being a dirty player. As the steroid accusations and finger pointing took over most all of the Hall of Fame debate, I knew Jeff Bagwell's name would come under suspicion and ultimately felt that the complete absence of evidence would eventually exonerate him and clear his name.
The BBWAA members have had years to make a case against Bagwell… this year is his third year of Hall of Fame eligibility, plus the mandatory five-year grace period between his retirement and eligibility, plus his fifteen-year career – and nothing. At no point has anyone made a coherent case linking Jeff Bagwell to steroid use. Yet the steroid narrative still haunts Bagwell, and the public patiently waits on the damning evidence (or any shred of evidence) linking him to steroids.
It is pointless and lazy, an exercise in futility. Murray Chass is chasing his tail.
But we all knew we'd have to defend Jeff Bagwell – but Craig Biggio, too?
It is beyond asinine to accuse Craig Biggio of anything other than using entirely too much pine tar and possibly sticking around a few years too long. As Craig Calcaterra pointed out, I can't think of anyone other than Murray Chass who "strongly suspects" Craig Biggio of having used steroids.
Chass says that he's voting for Tom Glavine, Greg Maddux and Jack Morris. He goes on to say that he's considering Frank Thomas. How can he suspect Bagwell and Biggio are dirty and not Glavine, Maddux, Morris or Thomas? For the record, I don't believe any of these guys are dirty, but I'm not sure how Murray is able to determine guilt among all of these players – did Frank Thomas never take steroids? Did Greg Maddux or Tom Glavine never have a teammate who used? How do you pick and choose? I don't understand how Chass can point to someone like Biggio and not the guys he's voting for.
But this is the current climate of the Hall of Fame voting process.
Murray's Own Muddy Footprints
Investigative reporting and journalistic integrity has been replaced by stanza upon stanza of lazy blog filler and the molestation of contemporary history into a perverted form of self-important public masturbation. Writers are now forced to write about other writers' writings – the Hall of Fame discussion has inched away from the sport, and the spotlight shines directly on the key holders who believe their Hall of Fame vote is bigger than the candidate and bigger than the sport.
And, yet, many of these shameless writers look down their nose at Deadspin for buying a Hall of Fame vote citing the corruption and contamination of a sacred process while refusing to wipe their own feet when they walked through the door. It seems as though that was Deadspin's entire point.
It is irony at its finest.
Bagwell or Biggio's name didn't appear anywhere in the Mitchell Report. No former teammates ever implicated either of them as users. They never confessed to anything. There were never needles found. There weren't any copies of checks made out with "for steroids" written in the memo section. There isn't a single ounce of credible evidence pointing towards Craig Biggio or Jeff Bagwell using steroids – but according to Murray Chass, we should string 'em up anyway.
The fact that Murray Chass sits behind a typewriter and make wild accusations about players he knows nothing about is exactly what is wrong with the Hall of Fame process. Chass cannot be considered a credible custodian for the Hall of Fame when he obviously has no idea what he's even talking about.
Did Murray Chass lose all of his integrity in a Ponzi scheme?
Is Murray Chass an al-Qaeda Operative, Sexual Deviant or Both?
But throwing out accusations willy-nilly to fill a blog isn't as hard as you think.
It would be highly irresponsible for me to accuse Murray Chass of being an al-Qaeda operative. Yet, but according to his own logic, how do we know that he's not one? Can we prove his innocence? Maybe the same can be said about Murray Chass being a sexual deviant? Does he get his jollies from wearing a full body latex onesie? I don't know. I have absolutely no evidence saying that Murray Chass is a sexual deviant… but, then again, I have absolutely no evidence that Murray Chass is NOT a sexual deviant.
What are we to believe?
But, follow me here, Murray Chass worked for the New York Times in 2003. As you may or may not recall, there was a very scandalous plagiarism incident in the New York Times that culminated in Jayson Blair and a few editors being fired. Murray Chass has just as much of a connection with known plagiarists as Craig Biggio has with known steroid users. After decades and decades of hard work, is it fair to assume that Murray Chass may have plagiarized some of his work because he worked for the same company that employed people who were guilty of plagiarizing?
No.
It isn't fair to assume that Chass plagiarized his work because we're logical people and not ignorant assholes. However, it would be nice if Murray Chass afforded others the same courtesy.
This is shameless. This kind of logic is shameless. It's irresponsible.
Murray has absolutely no problem with running people through the mud in order to fill his blog – and that's a shame.
But, still, this issue is slathered in hypocrisy and slapped between two ironic sesame seed buns.
Playing Both Sides
We have to ask ourselves, what in the world was Murray Chass doing while these juiced up baseball players were running amok and ruining the sport? As a writer, wasn't it Murray's responsibility to have an elementary knowledge of what was going on under his nose? Where the hell was he?
To me, this is the most interesting aspect of the Hall of Fame debate – the likes of Murray Chass are interested in discrediting and defaming the careers of so many people while his own career hasn't been adequately scrutinized. Murray isn't above scrutiny and his level of culpability in the steroid era needs to be examined. The steroid era witch-hunt shouldn't be exclusive to former players up for Hall of Fame induction.
During the 1998 baseball season, Murray Chass was writing about "the most captivating and chronicled sports chase in recent decades." Murray goes on to say that "ordinary people, even casual sports fans, have become caught up in the McGwire-Sosa onslaught, too." Perhaps that's where Murray was – caught up in the "electrifying atmosphere" brought on by the homerun chase. Maybe he was too caught up to ask any serious questions about performance enhancing drugs or maybe he just willfully ignored bits and pieces of the evidence because it didn't jive with his narrative du jour.
…or maybe I just know a little bit of the story and am filling in the holes with what I think happened?
But maybe Murray knew something about Bagwell or Biggio that others weren't talking about? Maybe he had some knowledge then or has access to information now that he didn't have then. Perhaps the ghost of Ken Caminiti came to him in a dream and snitched on his former teammates.
Let's roll with this logic for a moment – if Murray had the same suspicions in 1998, why did he choose to stand idly by instead of freeing the sport from cheaters? Why didn't he crack the case on Biggio and Bagwell then when the evidence is so overwhelming today? Did he just miss it? Was he fooled? Or did he knowingly ignore it?
And what new information is around today regarding Biggio or Bagwell that wasn't around then?
No. Murray knew about the pills in McGwire's locker. Murray knew about Androstenedione. He knew guys were using "nutritional supplements" while putting up mammoth numbers. But, during the "electrifying" homerun race of 1998, it just wasn't a big deal. He didn't adequately investigate it.
…and he reported it in the New York Times.
He didn't scream from the mountaintops or examine the story further, to him, it just wasn't a big deal. He could have blown the whole thing up then and there. But, no - he didn't adequately investigate it.
Why?
Murray took advantage of the situation. He knew something was wrong, he knew there were dirty players, but he chose to put that story on the backburner. It is conceivable and very likely that he knew the magnitude of baseball's drug problem, but instead of blowing the whistle and stopping it, he wrote glowing headlines about the homerun race. 
By doing nothing, Murray has plenty of culpability in the steroid era.
There were players who took performance enhancing drugs and set fire to baseball's record book, but writers like Murray Chass chose to sit on their water pails and let it burn rather than make attempts to investigate the problems surrounding the sport. He didn't have any names and didn't know who was selling or what was being taken – but he knew something was happening and he didn't look hard enough. He had bigger fish to fry, how could Murray possibly have time to ask tough questions about potentially tainted records, pill bottles or dirty needles when he had to write so many "McGwire, Sosa Have Restored Baseball's Soul" headlines?
In 1998, Chass wrote that McGwire, a player he knew was taking a "testosterone-producing pill," was restoring baseball's soul.
And, in 2013, he's burning everyone and anyone at the stake for it.
But, we all know, there is plenty of blame to go around.
The Cash Price of Integrity
Murray has some sort of audacity to cast stones unto others when he's trying like hell to avoid some of the blame. He likely didn't buy or sell steroids, he likely never injected it, maybe he's never seen steroids – but his willful ignorance and suspicious pussyfooting allowed the steroid era to thrive. Baseball has a black eye and Murray Chass is hoping and praying we didn't see his series of sucker punches he threw.
Murray cashed in on this then and he's trying to cash in on it now. He has separated himself from the truth, an act of betrayal divorced from a very recent and traceable history.
How can he determine who is and isn't to blame when he isn't even willing to blame himself?
I guess you can't put a price on integrity when you're trying to pay for your own relevance.
This is who Murray Chass is – or has become. Murray Chass is lazy. Murray Chass is willfully ignorant. Murray Chass is your wacky aunt who posts about the financial implications of "five Fridays, Saturdays and Sundays" on her Facebook account. Murray Chass is unaccountable. Murray Chass is unapologetic. Murray has no rhyme or reason for what falls off his fingertips and into his blog.
And, Murray Chass is a Hall of Fame voter.
The reason why we believed Poinsettias were dangerous is because we were told that and it was pounded repeatedly into our brains. After awhile, the myth became a fact. By irresponsibly throwing people's name into the steroid debate, Chass is molding these myths and opinions into believable facts – and that's the true danger. He is turning Jeff Bagwell and Craig Biggio into something they are not – and that's the true danger. His lies are ruining legacies – and that's the true danger. 
Murray Chass owes nothing to baseball. He's been a writer more than twice as long as I've been alive. He's acknowledged as one of the best sportswriters of his generation and one of the best of all-time. He's written books, he's won awards and he's even found himself showcased in a Hall of Fame exhibit – he's paid his dues, and he's had a great career. He doesn't need to market the sport to fans; he doesn't have to sell us the game. As a Hall of Fame voter, he needs to provide the future with an accurate and valid depiction of players and events. He has a responsibility to the legacy of the game to make sure certain names and achievements are adequately recognized and preserved – and by using his vote as a lame attempt to correct a mistake that he contributed to, he's failing to do the job entrusted to him.
Aug 23
The First Act: The Most Painful Part of the Process
Out of suffering have emerged the strongest souls; the most massive characters are seared with scars. – Kahlil Gibran
Waiting on the baseball season is much akin to waiting on a freight train. From miles away, the howls of the whistles wail into the city, echoing off the sides of our bustling commerce buildings and resonating through the walls of neighborhood homes. We hear the whistle well before the traffic lights flash red. We hear the whistle well before the dishes rattle, well before the picture frames rumble. Boisterous and proud, it is a distant alarm, screaming obstreperously; issuing a warning of the freight train's imminent existence and its uncontested power.
And we wait.
And we wait longer.
The rattling gets louder, the rumbling gets louder, and the traffic lights flash red. With a brief procession of rhythmic thumps, the freight train races through town and then it is gone. No more rattling, no more rumbling and no more whistle.
After all the build up, it's gone – and then off in the distant, miles away, you hear another feint whistle.  
It seemed as though we spent an eternity waiting for the baseball season – and, now, as we close the book on August, the baseball season is almost gone.
This time of year is particularly bittersweet in Houston. While baseball at its core is enjoyable and very much alive, Astros fans have collectively hoisted the white flag of surrender, conceding the fight for this season and subsequently investigating quicker ways to coax the remainder of this year towards the cold rope of winter's gallows.
While watching the game on television or listening to it on the radio still outweighs our desire to do yard work, Astros fans now gaze upon their lawn mowers with a sense of security and reliance, a scrap of stability within the solid frame with cold deadly blades. Baseball is still better than getting off the couch and doing actually work… but barely. 
Defeated? Yes.
Indeed, this summer has been a series of sequential gut-punches and follow-up slobber-knockers. And after another brutal summer, Astros fans once again find themselves flopping around like Trevor Berbick after a Mike Tyson combo. While the oft-tormented fan base is left to lick their wounds and remember the good times, still in the back of their minds, they wonder if there is an actual method to the madness or whether a capricious Jeff Luhnow has a debauched affinity for watching this tortured fan base suffer.  
Look closer; there is a specific method to Luhnow's madness. There is a plan, a strategy
There is a process.
We've heard this administration talk about "the process" since they took the reigns of this organization in 2011. We've seen coaches and players wear shirts with the "PROCESS" boldly emblazoned across the chest, we've read the inspirational messages plastered along the walls in the locker room and we've heard stories about a fabled Wheel of Astros Fortune. We keep being told there is a process.
But what exactly is the process?
A process is the defined way of doing the tasks needed in order to achieve your goals.
Obviously there are several processes that the Astros employ – they have a standard, which they demand from their players, and they have an organizational process that they're adhering to themselves… which is the focus of this blog entry.
The Astros organizational process seems to dictate a very cumbersome, a very excruciating, and an, albeit, very delicate, teardown married to a very deliberate rebuild of the entire organization. The process requires that the organization develop the assets yielded from the teardown in order to build a championship caliber team. In other words, they're tearing the whole thing down in order to rebuild it "the right way," their way.  
This is a complete turnaround, an about-face from the scorched Earth methodology foolishly championed by the previous regime.
Assuming the current state of the team is completely "torn down," it would make sense that the Astros are currently knee-deep in the rebuilding phase and very close to the part of the process where they harvest the championship caliber team they've planted over the last few years.  
Even though the team looks cold, dead and long buried, those within the organization feel quite comfortable with how their plans are unfolding. There is a quiet confidence, a cocksure aura surrounding the organization. There is a recognizable swagger, a distinguishable air of defiant insouciance in regards to the Astros pitiful record. They understand that right now things appear to be bleak, but upon further examination, everything is going according to their strategy.
…It's all a part of the process.
As a whole, fans thought (at least hoped) the Astros would be a tad more competitive than what they were last year… at least with the dregs of Major League Baseball. I assumed that perhaps they'd out-battle the other bottom-dwellers to stay moderately buoyant, avoiding a predictable whisking away by the violent floodwaters of last place.
But – no, the rushing waters of inexperience proved to be too strong and has bowled them over and pulled them under. The now sunken Astros are head and shoulders worse than any team in the league. They're drowning in a thunderstorm of their own creation; they're the undisputed worst team in baseball. 
…And the September forecast is calling for another series of torrential downpours with flash flood warnings.
Yes, the Astros record is utterly embarrassing. They're flailing, and like the previous two years, they're taking a massive nosedive towards the first overall pick in the 2014 draft. Recently, their play has shown morsels of potential but overall has the same appeal of Amanda Bynes at a job interview. The Astros offense is an unfortunate coexistence of inconsistent sparks of excitement consistently snuffed out under the perverted boot of missed opportunities. Indeed, the Astros live in a world where no runner is truly ever in scoring position. The offense is a creative assortment of not-so near misses, a catalogue of exasperating double plays and strikeouts – an outrageously twisted comedy of newfound follies inducing fans to detonate f-bombs, Jägerbombs and I just want to be left alone and cry bombs.
And, yes, the bullpen is awful – where do I even start? The Astros bullpen has been called everything but competent or efficient. They are the "Trifecta of Horror," which sounds like a riveting title for a Freddy Krueger movie. Some have playfully (yet accurately) called the bullpen the "Bermuda Triangle" on account of the team's most mysterious and suspicious losses. Meanwhile, according to Brian Smith, Bo Porter has called the bullpen "a major concern." In Porter's defense, I imagine Smith took some literary liberty of amending Porter's actual quote which was likely "our f*cking bullpen is a major f*cking concern right now, Brian."
Yet multiple sources are reporting that Bo Porter doesn't cuss.
Enter Josh Zeid, Chia-Jen Lo, Kevin Chapman and David Martinez.
Perhaps these minor league reinforcements will bolster this pen as the Astros shuffle through pitchers faster than Matt Garza can locate your wife's Twitter account.
As was the case in 2011 and 2012, this year once again, the Astros are a tick below terrible.
This is a part of the process?
After a series of frustrating losses, I looked to the Book of Job for answers. Immediately, I decided that I couldn't quote the Bible and use "fresh cat-turd" in the same blog entry, so I recalled Neil Simon's play God's Favorite – which is based loosely on the Book of Job and "loosely" is good enough for my blog or any hopes that I may have in any sort of spiritual salvation. In the comedy, a messenger from God named Sidney Lipton (an angel) visits a wealthy businessman named Joe Benjamin. Sidney tells Joe that he is "God's favorite" and that God and Satan had made a bet whether or not he would renounce God under certain conditions. Hilarity ensues. Satan ends up screwing Joe to pieces by systematically destroying his life – but Joe stays strong, and he keeps his commitment to God, even though his life is in complete shambles.
Is this fresh cat-turd of a season a part of the process? As Astros fans, is this process testing our faith in our team? Are we Job? Are we Joe Benjamin? Are we Hector Ambriz? Are the Baseball Gods piling onto us to test our commitment to the process?
But, amid the storm, there will be an air of calmness, the lightning and thunder will eventually subside, the floodwaters stall and dry – the worst part of the process is almost over. And soon, the roles will reverse, and we'll be the ones inflicting the pain while other fan bases flop around like beaten-up and bloodied Trevor Berbick.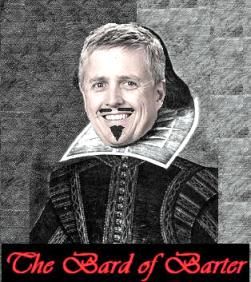 In keeping with the theatrical theme, if Shakespeare were a baseball fan, he might suggest that some teams are born with the first overall pick, some teams achieve the first overall pick and some teams have the first overall pick thrust upon them.
And, sadly, the Astros are playing all three parts.
There has been a lot of speculation that the Astros are intentionally putting themselves in this situation because they want the first overall pick in 2014. The Münchausen-Rodon Syndrome, as I like to call it. However, the Astros were accused of experiencing similar symptoms in 2011 and 2012 season too. I believe that theory is drenched in naivety, a severe misdiagnosis – I firmly believe the Astros have a philosophy on how they want to conduct business, and they're sticking to it. They're not intentionally trying to be the worst team in baseball – they're just refusing to cut corners or shield wounds with cheap bandages. And because they're not going to cut corners, being the worst team in baseball has sort of thrust itself upon the Astros.
The Astros are not concerned with hindering the organization's development or going astray from their process for the sake of immediate meaningless success. If they win 50 or win 70, that part of the process simply isn't by design – they are where they are at the moment, and they're not going to barter long-term success for ineffective quick fixes. They're trying not to lose, but they're not going to combat losing with hollow counterproductive transactions. Their definition of success is building a long-term winning operation that feeds itself rather than relying on signing aging veterans or trading valuable assets in order to appease an annoyed fan-base and an unimpressed media.
The Astros blatant refusal to acquiesce to national expectations has cast the Astros in a villainous role in the first act of this American League drama. The Astros refusal to irresponsibly spend money like "drunken sailors" is regarded as an integrity issue while ignoring the understanding that the team is holding itself accountable to its own process. While Alex Rodriguez remains embroiled in controversy and is staring down the double barrel of being 38 and an imminent full-season suspension, "experts" foolishly have pointed out how he earns more money than the entire Houston Astros organization. …as if the Astros would be better off paying A-Rod $28M to underperform in 50 games? While the process lends itself to jokes and misdirected pundit-fueled vitriol, the second act of this play will feature a juicy plot-twist as the Astros are revealed as the unlikely hero and the star of the show.
As of now, there are 14 rookies on the 25-man roster – that is 56% of their roster. They are, by far, the youngest team in Major League Baseball. Lo and Zeid, two of the more recent rookie call-ups, are actually older than the average age of the club. With Erik Bedard clearing waivers, Wade LeBlanc being designated for assignment and Philip Humber twisting in the wind, the Astros have the potential to be even younger once September arrives.
The Astros have shown that they can be both liberal and stubborn with their minor league promotions, however, they remain confidently deliberate and above extraneous outside input. They've promoted Max Stassi, David Martinez and Lo directly from Corpus Christi while passing on Oklahoma City's Carlos Perez, Asher Wojciechowski and Jason Stoffel. They've given LeBlanc and Humber two shots at the Major League level. They've been stubborn with George Springer. They promoted Jarred Cosart to start against Tampa Bay, demoted him and then promoted him shortly thereafter.
Why would they promote Stassi and not Perez? Why would they continue to trot out Humber and LeBlanc while passing on Stoffel? Springer is gunning for a 40/40 season in a split AA/AAA season – what more does he need to prove at the minor league level?

It is confusing. It is frustrating.
But there is a reason – whatever that may be.
This is part of the process.
The exact particulars of this process may never be known. Perhaps one day, Jeff Luhnow will write a tell-all book and discuss, in detail, the hows and whys of his tenure as the Astros' general manager. Maybe he'll share the reasoning behind the mélange of curious transactions… or maybe not. His regime has an obvious amusing regard for theatrics as they employ a deliciously frustrating, but calculated, transparent/opaque philosophy of doling out "privileged" information. Jeff Luhnow will show a few cards in his hand, but he will not tip whether he has a royal flush or is bluffing.
This organization is a Bob Ross painting. This organization is a spy novel. This organization is a Christmas present from your Aunt Nancy. This organization is comedy, drama, mystery tightly rolled up in a burrito of absurdity.
…and 100 losses hurt.

It hurts. It's agonizing and embarrassing. 
But don't lose sight; there is a process.
The freight train that carries the failures and foibles of the 2013 season is rumbling out of town (hopefully on its way to Dallas). And with it, we're left with memories of an Astros' season that will be decisively absent of remorse or regret. We'll remember it as a season of frustrating growth, morsels of potential, excitement snuffed out under the perverted boot of missed opportunities. But it is all a part of the process. And we must trust the process and take some solace in knowing that some 
Aug 09
Second Fiddles
You may have missed it.
I would have missed it, too – except I was looking for it.
There were other people who were looking for it, and they saw it.
It happened gradually. It was so gradual that it was hard to see it actually happen. It was like a giant glacier melting into the frigid sea.
No – maybe it happened quicker than that. If you were to blink, you'd miss it. Maybe it was like a gunshot, a bolt of lightning or another Jonathan Villar stolen base.
Honestly, Where it began, I can't begin to knowin'. I'm not exactly sure how or when it happened. I can't pinpoint the exact moment. But I noticed it so I know it happened.
After another typical ninth inning kick-in-the-groin loss, the Astros dropped the series to the Red Sox two games to one. Like the second game, which the Astros also lost, they had the lead only to let it melt away into the frigid sea.
…And, as quick as a gunshot or a bolt of lightning, Bo Porter got ejected for the first time in his career.
First time? Really?

But something bigger happened.
The Houston Astros, our Houston Astros, stood up for themselves; they stood up to the Boston Red Sox.
Leading up to the series, I could smell the disaster cooking. The stench singed my nose hair. The prospects made my skin crawl. Mass emails pounded inboxes relentlessly and big bright banners across Astros.com invited fans to see the Astros take on the Red Sox at Minute Maid Park.
"BE THERE!"
"DON'T MISS IT!"
I got sick.
The Red Sox, naturally a draw, would bring fans into an otherwise barren stadium. Red Sox fans would waltz in, pilgrims from the fancier neighborhoods in Katy and The Woodlands. They would sport freshly purchased Red Sox regalia still pressed and creased with pronounced folds from the boxes they were shipped in. They would spend their money on t-shirts, collectible-sized sodas and Sheriff Blaylock's Kickin' Nachos. They would obnoxiously cheer for "Justin Pedroia, Daniel Ortiz, whoever is playing third and Jarrod Saltaramalamadingdong." Having never been to Boston, they'd talk about "the majesty of Fenway Park" and the "cinematic genius of Good Will Hunting." They would gleefully sing Sweet Caroline and, if one of them is lucky enough, get picked to guess the night's attendance.
"Wicked awesome! No doubt there's thirty thousand Bahstan fans here! Woo! Go Sox!"
If everything went according to plan, Houston would publically humiliate itself and grovel at the feet of Red Sox fans. Houston would pat them on the back, buy them an $8 beer and just be happy that they were fortunate enough to be graced with the Red Sox Nation's presence.
This would be 2011 all over again.
Ninth inning. David Ortiz up to bat. From the stretch, some arbitrary unrecognizable Houston pitcher glances at the tying run on first base. Jason Castro sets up inside. The pitcher meekly thrusts towards home plate and releases the ball. It's a hanger. CRACK! David Ortiz hits it. The crowd gasps and the ball clears the rightfield fence. Blue and red confetti rains from the rooftop. The crowd goes wild. The train whistles and chugs its way across the tracks. The speakers blare "Sweet Caroline" as Ortiz fist pumps his way around the bases. Red Sox fans embrace our wives, girlfriends, mothers, grandmothers, sisters and elementary school teachers. The Red Sox fans then make satisfying love to our women while Astros fans look on with jealousy, horror and rage.
…Then I woke up feeling defeated and completely inadequate. I started to cry.
And over the three game set, that is not at all how the story played out.
We were deked. We were spared.
The Astros organization made a conscious decision not to cater to Red Sox fans. They made the decision to operate as they would with any other team. As a result, the Astros saved their fans from heartache and humiliation and, in the process, garnered a little bit of legitimacy and goodwill.
The players did their part by giving the Red Sox all they could handle. The Astros had the Red Sox on the ropes and could have easily won the series. You could make an argument that the Astros should have swept the Red Sox, but all Astros fans really wanted was to avoid getting swept themselves.
As a rule, I put little stock in moral victories. However, this wasn't a moral victory – this was a slight cultural shift, a noticeable change in philosophy from an organization that has had a recent history of overlooking fans in their own backyard.
…And the Astros did this by simply doing nothing.
As we march towards a third year of triple digit losses, it would be easy for the Astros organization to cater to Red Sox, Yankees or Rangers fans. As the flavor of the month flies in and makes their yearly trip to Houston, the Astros could theoretically cater to the away team's fans while collecting dynamic pricing mark-ups and laughing all the way to the bank. The Astros could easily line their pockets by choosing an existence that nestles the fatted teat of the mighty, a team of leaches, parasites, an existence that lives and dies with other teams' successes and failures.
The Astros could have cast themselves as the Red Sox' little brother. But they chose not to.
Sometimes simply doing nothing is still doing something.
And this was a smart business decision.
It is said that the first step to recovery is admitting you have a problem. The Astros realize they have a significant problem, they've admitted it and now they're developing a viable plan to attack it.
The Astros have a serious legitimacy problem.
The Astros are bad – they're historically bad. So bad. So bad. They're bad in new and creative ways. Jim Crane's tenure as the Astros owner has been marred by a myriad of unnecessary public relations snafus and an across-the-board sense of mistrust from the fans. And to top it all off, most fans still cannot watch the Astros because no one can come to an agreement on what having Comcast Sports Network in their cable line-up is worth. Of course, Crane knew what he was up against; he knew that he was in a tough position when he purchased the Astros. He's no dummy. However, his dreams of being the hero prancing in on a white stallion sent to save Houston from the bane of consistent mediocrity are being dashed underneath his very own feet – since he's been here, getting back to mediocrity has become more of a far-fetched fantasy rather than the standard.
They're the butt of the joke. They're not taken seriously. There are arguments made suggesting they're tanking for draft picks. Their best player didn't even make it out of the dugout in the All Star Game.
So, now, the Astros have found themselves in quite a predicament. They're finding themselves playing second fiddle in their own home. As ESPN inundates our televisions screens with every Rangers Yankees Red Sox game, the Astros are having a tough time remaining relevant (contingent on whether or not you believe they have any relevance left). The Astros aren't just last in the standings; they're last in popularity. Kids around Houston are buying up the popular teams' merchandise, and the only recourse the Astros have is to up the prices when the popular teams come into town.
Catering to these teams seems counterproductive.
The Astros' plan isn't to welcome the popular teams – it is to become one of the popular teams.
This is where Reid Ryan is valuable. And, in my opinion, hiring Reid Ryan was the most impactful transaction for the franchise since Jim Crane took over. Ryan is giving the organization a top to bottom facelift; he's transforming the culture, he's changing the attitude and he's giving fans the opportunity to come back. He's changing the way the Astros have done business in the past, and he's ushering in an era of legitimacy. He's authored an unwritten pact, a promise that he'll return the Astros to an organization that we can be proud of, a team that plays second fiddle to no one – and sure as hell not in their own stadium.
He's reminding us that this is Houston's baseball team.
The Astros cannot afford to rely on other teams to bring in attendance. So Ryan and company have a distinct plan in place that will make the Astros the feature attraction at Minute Maid Park while casting our guests as supporting actors. Ryan is here to remind Boston that no one ever referred to Fenway Park as the Eighth Wonder of the World. Ryan is here to remind Boston that the "cinematic genius of Good Will Hunting" didn't produce an Oscar for Best Picture in 1997. Ryan is here to remind Boston that "Sweet Caroline" isn't nearly as catchy as "Deep in the Heart of Texas." Clap! Clap! Clap! Clap!
Reid Ryan is here to remind Boston that Houston doesn't play second fiddle – not to Boston, not to New York, not to Dallas, not to anyone.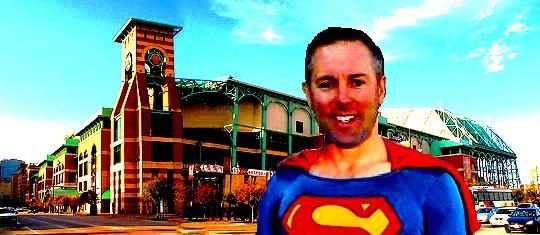 The Astros are building a competitive team from the ground up and, for the first time in a long time, they're being loyal to their fans. If the Astros stick to their guns, they can rebuild a fan base that will spend money to see the Astros without bothering to see the other team on the ticket. 
There is still time to reclaim this fan base.
The Astros just have to play it cool and not set fire to the remaining goodwill that they miraculously still have. They have to quit humiliating themselves. They have to quit selling out. They have to quit being the butt of jokes.
They have to defend themselves.
…and over the last few days, that's what they did.
I was told that you don't get rich by being a dummy. And Jim Crane is not a dummy. He's made some difficult decisions, decisions I might not necessarily agree with, but hiring Jeff Luhnow and Reid Ryan were slam dunks: game changers.
To his credit, it appears that Jim Crane and the Astros are thumbing their nose at that old world, old regime logic.
For all that is bad, I believe Jim Crane is building a winner in Houston. I believe he hired Jeff Luhnow to accomplish that.

For all that is bad, I believe Jim Crane is building a winning culture in Houston. I believe he hired Reid Ryan to accomplish that.
Reid Ryan offers something that the Astros haven't had since Crane took over – legitimacy. And Ryan's work was showcased during the Red Sox series. And, his work really wasn't about what he did, but rather what he didn't do. The Red Sox invaded our town, the Astros still got paid and the organization refused to humiliate itself.

Maybe I'm setting the bar too low for the franchise?
Maybe.
I spent a week on Twitter preemptively roasting the Astros for being the Red Sox's little brother, for selling out for a quick buck. If I'm going to spend a week pointing out how they acted in 2011, I'll gladly spend a week pointing out how they've changed since then.
I'm proud of the Astros.
Our team has been devoid of any sort of legitimacy for a while… and they're fixing it. I think we owe it to the Astros to point out when they do things the right way.
I'm proud of this team: our team.
Aug 02
A Professional Break-up: We Both Know We're Not What You Need
A common misconception about the song "I Will Always Love You" is that it is a break-up song starring two tragic lovers who still carry romantic feelings towards one another. Until I was told otherwise, that's what I thought it was about too. And, quite honestly, the lyrics would suggest that it is just that – a love song. Instead, "I Will Always Love You" is actually about two co-workers, two collaborating artists parting and going their separate ways. Dolly Parton wrote the song in 1973 in midst of a "professional break-up" with Porter Wagoner.
Although it may seem like she was, Dolly wasn't born into country music stardom. There was a time when she was merely an up-and-coming artist, a relative unknown, a nobody. However, Dolly got her big break in 1966 when she replaced Norma Jean on The Porter Wagoner Show. Shortly after her arrival, Dolly was launched into instant stardom. She was an overnight sensation. She was famous. And, after a few years, Dolly grew out of The Porter Wagoner Show shadow and penned one of the biggest hit songs ever written.
Granted, the song has been covered by the likes of Linda Ronstadt, LeAnn Rimes, Beyoncé, Chris Cornell and John Tesh - the song reached new heights in popularity when Whitney Houston rereleased it in 1992 for the movie The Bodyguard.
But, in my opinion, no one has done it as well as Dolly Parton.
Dolly Parton went on to do great things and, at 67, shows no signs of slowing down. She's written over 3,000 songs, 18 number ones and even has her own theme park – Dollywood.
But whatever happened to Porter Wagoner?
Wagoner's show went on for another seven years without Dolly. Seven years is a long time for any television show to be on the air. Wagoner was dubbed Mr. Grand Ole Opry and hosted a number of country music themed shows after The Porter Wagoner Show ended. He was regarded as an innovator in his industry and was ultimately elected into the Country Music Hall of Fame in 2002 – Dolly Parton provided his introduction. He enjoyed success and was by all accounts satisfied with how his life had turned out. He died in 2007.
Sometimes we're just not good for each other anymore. Sometimes, as Dolly Parton would say, "we both know I'm not what you need."
Break-ups, romantic, professional or otherwise, can be awful and they can hurt, but sometimes they're just needed. And both participants can go their separate ways and have productive lives, careers and relationships.
How does this relate to a Houston sports blog?
Since the Astros' only World Series appearance, we've been breaking up with franchise-icons and fan favorites one right after the other, almost every single year.
We're numb to it.
Whether old players retire, free agents pack up for greener pastures or rebuilding rears its bittersweet head, we're constantly saying good-bye to those we've grown to appreciate, those who've proudly represented us over the years.
Saying good-bye is tough for the both of us… even though these are just professional break-ups.
Growing up in the shadows of the Astrodome, I have a great deal of pride for my city. There are very few things in my life that I am a prouder of than being from Houston. Our city's great history is only rivaled by its bright future – I believe that.
And our professional sports teams play a huge role in our civic pride. We're a baseball town. We're a football town, and we're a basketball town. Houston is a sports town.
In my geographic-centric egotistical mind, there is nothing greater in sports than getting the opportunity to wear "HOUSTON" across your chest. It is a privilege solely bestowed upon the most fortunate. And, when someone leaves, I imagine it stings for the both of us.
And like last year and the year before that and so on, we've had to say good-bye and "we know that I'm not what you need" to players who've represented our city and have made us proud.
Over the last two weeks, we've said good-bye to Carlos Pena, Ronny Cedeno, Jose Veras, Justin Maxwell and Bud Norris.
Pena and Cedeno were released due to ineffectiveness and to make way for a younger generation of players.
Veras, Maxwell and Norris were traded in order to keep the Astros minor league system stocked with fresh arms, legs, gloves and bats.
I imagine it isn't fun for the management team to break the news. As a matter of fact, I would imagine it is downright dreadful. "Carlos (or Ronny or Rick or whomever), we appreciate all that you've done for us, but 'we both know we're not what you need.' We're letting you go." There isn't an easy way to break this kind of news to a person – whether this person is a baseball player or a burger flipper, telling an employee that they no longer have a job is an unenviable task. A good manager cares deeply about his employees and, contrary to what Moneyball tells us, there is no possible way to disassociate yourself from the situation – breaking bad news is a requirement, it is necessary evil for a functional business, but it is still hard to do; those conversations are so hard to have. These are peoples' careers, their lives – this is heavy stuff that requires a certain degree of compassion and delicacy. In a way, I feel bad for Jeff Luhnow and Bo Porter for having to end someone's career or inform someone they'll be moving to a different city – but that's a part of their job.
Each player we said good-bye to will have an everlasting impact on the future of the Houston Astros. Whether that impact comes in the form of impressions they've made on the young team they've left behind, the players they yielded in trades or the memories they've furnished us – each player, each moment is a building block towards a brighter future. As minuscule and inconsequential as their time seems, they've played an immeasurable role in the imminent success of this franchise.  
Whether it is Justin Maxwell rocketing hanging curveballs into the stratosphere or Jose Veras resurrecting his career by taking charge of a floundering bullpen, these guys will most certainly be underrated footnotes in the Astros' history book. Whether it is Carlos Pena graciously mentoring a new era of leaders or Ronny Cedeno providing a stopgap for Jonathan Villar, their time here will be memorable, and we'll look back on this era with fondness and relief. With each break-up, there is a newness born and a better day upon the horizon – we owe it to them and ourselves not to forget their contributions.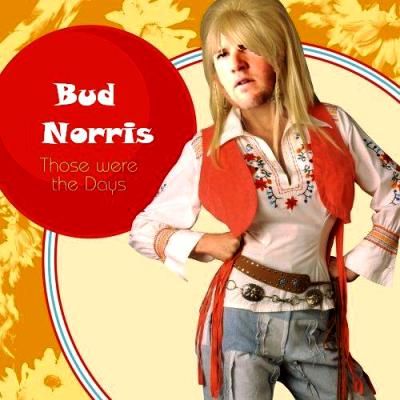 No one was more tenured than Bud Norris when he was traded to Baltimore shortly before the trade deadline.
There was a lot of debate about whether or not Bud would be traded. The Astros had him under club control for a few more years, and the Astros weren't necessarily looking to give him away – so the Astros certainly felt like it was beneficial for the organization to trade him along with international signing bonus money for L.J. Hoes, Josh Hader and next year's competitive balance draft pick (#33).  
The writing was on the wall when a couple of days before his final scheduled start for the Astros, he was abruptly scratched. I assumed a trade had already been agreed to in principle, while the Astros and the mystery team were haggling with minor details…  maybe international signing bonus slots and such.
The whole process leading up to Bud being traded left a pretty sour taste in my mouth. I felt many in the media intentionally tried to paint Bud as being unhappy in Houston or went as far as suggesting that he had become the same kind of cancer Roy Oswalt was. There was talk about his attitude, and then there were quotes sliced and diced that supported these make-believe points. It all seemed very manufactured and forced. I have yet to see a shred of evidence – none, zero. To my knowledge, Bud always seemed very honest with how he felt. I believe he enjoyed being a Major League Baseball player, and he enjoyed being a player for the Houston Astros.
Obviously, he was happy to be traded to a contender, but there isn't any evidence of him requesting a trade or even implying that he wanted to leave Houston – at least, none that I've seen. If he had to be traded, I'm sure he'd rather go to the Orioles, Indians or Diamondbacks and not the White Sox or Brewers – that's not breaking news to anyone or even noteworthy, why was that question even asked? Was there ever any inclination that Bud wouldn't want to be traded to a contender in the event that he was traded? Were there reporters who assumed that Bud Norris wanted to take his talents to South Beach or Seattle?
Six weeks before the trade deadline, Jon Paul Morosi asked Bud if he wanted to play for the Giants. Norris, who grew up on the opposite side of the San Francisco Bay, a short drive across the Golden Gate Bridge said, "it would be a dream come true." Mind you, at the time, the Giants were 37-34 and 1½ games out of first place. Bud, who stood in the crosshairs of several months worth of trade rumors, also went on to say "Whatever happens, I'll be excited wherever I go to help that team or - if I stay here - to keep helping the Astros. But San Francisco is a lovely place, and I still call it home."
Since then, the Giants went into complete freefall mode, plummeting to the NL West basement to the tune of 47-59. In the last few weeks, it became evident that San Francisco wouldn't be a viable option as a Norris destination.
Still the media reported that Bud Norris "certainly would like to get traded" citing some quotes he's made.

No, I haven't seen the quotes.
Bud Norris isn't a villain. He didn't turn his back on Houston. He wasn't being a clubhouse cancer or pain in the ass. Bud Norris handled himself professionally. There was no smoke and no fire, and Bud didn't talk his way out of Houston. This was business conducted by businessmen in a business-like manner.
This was a "professional break-up."
I wish Norris well. I hope he gets to the World Series and wins a Cy Young or two – I won't be watching. He's 28 years old and, God willing, he'll have a long career ahead of him. I'm happy that he's getting the opportunity to compete on a contending team, and I am thrilled that the Astros were able to get such a nice return for him. Hoes and Hader could develop into very nice players down the road, and I wouldn't dare underestimate Jeff Luhnow's ability to pick a stud up with next year's 33rd pick in the draft.
Saying good-bye is hard.
Bud was 2013's Opening Day starter. Before a national audience, Bud kept impending doom at bay by holding the Rangers to two runs and picking up our first American League victory. "The American League isn't so tough," I proudly declared. At 1-0, it is safe to say, it would be the only time that the Astros would be over .500 for the year. After a tumultuous off-season and an unpopular realignment shift to the American League, it felt good – no, great – to get that first win… and, on ESPN, right after they told the nation how terrible the Astros would be. For a brief moment, we were in first place, we were victorious – heads held high, the king of the mountain once again. That was good night, a great night, an outstanding night, a night that I'll never forget – boy, was that fun! And, we all have Bud to thank.
Whether it was his ownership of the St. Louis Cardinals or his penchant for dropping curse words on 1560, Bud left us with a lot of good memories in his time here. We had good times with Bud.
It was fun.
Players come and go, but Bud Norris will always be remembered for being one of the few bright lights during the darkest era in Astros baseball. I'll always hold him in high regard, and I'll always be proud that he represented my team and my city.
But we both know that we're not what you need.
Thanks for the memories. 
Jul 31
Nar-Raids: 50 Shades of Watt
(Editor's Note: As the MLB trade deadline approaches, I thought it would only be appropriate to add a post about the Houston Texans. So here's the latest edition of Nar-Raids. Enjoy! - A)

By Stephen

What could possibly be more impressive than the historically dominant season J.J. Watt delivered in 2012? How about the unabashed love affair the entire city of Houston has entered into with the superhero-esque defensive end? I've lived in Houston pretty much my entire life. I saw Nolan, Bagwell, Moon, Biggio, and even the championship era Olajuwon (I was a little young for Earl Campbell)…..I can't remember ANYBODY receiving the overwhelming love from my city that one Justin James Watt inspires. How has a young man from Wisconsin who hasn't even played in a championship game yet so completely won over the entire Houston sports scene?
The first reason is pretty obvious. J.J. Watt plays football. No matter what your personal favorite sport is, I think we can all agree that football is to Texas sport as BBQ is to Texas food. The only other football player in Houston to garner a similar totalitarian support was Earl Campbell. Now Earl was amazing, a football legend even, and while I don't remember much of his career live…..like any good Houstonian I have seen tons of his film. Earl was one of the most amazing RB to ever put the pads on. However, I believe one football factor that separates Watt from Campbell is their positions. Even though it was home to Campbell and the run and shoot Moon teams, the Astrodome was referred to as The House of Pain. Why? Houstonians have always loved defensive football. We revel in tough, hardnosed, in your face defense. The Texans for much of their recent existence have had some comically bad defenses, but let one good year on that side of the ball happen…..Bulls on Parade is born. So to have the very best defensive player in football for Houston trumps the Campbells, Moons, and Johnsons of the past and creates a new level of self-identification between city and team.
But Hakeem brought the only two championships to Houston? True. I love Hakeem as much or more than any Houstonian, but my remembrance of those championship years (I was in prime, early teenage hero worship stage too) doesn't recall Hakeem receiving the same love that Watt already commands. Why? Well, several of the reasons can explain why J.J. Watt solicits so much attention:
1.     Media While the Rockets were definitely all over Houston TV sets, social media had not even been thought of yet. J.J. Watt is an athlete who not only embraces Twitter/Instagram, but dominates it like a slow, overweight offensive tackle. Watt could post a picture of a post protein shake poop and it would garner 5000 likes on Instagram. He never posts spur of the moment comments about controversial topics (other athletes could take note), but instead creates a persona on social media that is part football superhero, part dashing humanitarian. Just read the comments on one of his Instagram posts when you get bored one day. They usually range somewhere between, "JJ you are the man I want my son to become" and "I would gladly leave my husband to become Mrs. Watt and cater to your every need for the rest of my life". Mother Theresa probably has a lower approval rating. Hakeem wasn't nearly as accessible, his religious affiliation made him difficult for some Texans to understand, and he was far too humble and private to open himself up on social media so publicly.
2.     Sex Symbol I don't pretend to understand women, but I do know one thing…..they love them some J.J. Watt. He turns them into female Don Drapers, swooning over his essence in full view of their husbands, who don't even object because…..well it is J.J. Watt. Bagwell had some female fans (especially ones whose husbands were hand surgeons), Biggio was fairly popular with the opposite sex, and one Chandler Parsons is turning into the heartthrob of the NBA, but NOBODY illicits the unadulterated man worship from females like #99. If J.J. Watt, Brad Pitt, and George Clooney walked into a Houston club……well let's just say Pitt and Clooney would hopefully bring their own dates.
3.     Charity All the other Houston sports heroes mentioned in this article were terrific members of the community. In fact, Houston might be short on championships, but we've been blessed with a long line of charitable athletes. However, no athlete has gone out of their way as much as Watt has to adopt the entire city of Houston. Others have grown up here, but Watt makes it a point to show that his Wisconsin roots haven't prevented him from becoming the first son of H town. He's had his much publicized relationship with the Berry kids (even his self-promoting sack dance is a nod to somebody else), he makes hospital visits seemingly daily, and he is always finding new ways to include fans in his personal life. At this point, no story of heroic acts by J.J. would surprise anyone. If Mark Berman reported that Watt lifted a car to rescue a family of four and then ran 5 miles carrying all of them to Memorial Hospital…….I'd barely blink.
So, has the J.J. Watt love affair reached its peak? Hardly, as @zepp1978 pointed out here , despite the common assertion that Watt can't get better than he was last year…..that's just the media unable to fathom the awesomeness of #99. He played all last season hurt. He is getting back his most intimidating defensive teammate in Brian Cushing, and the work ethic that Watt has (another huge reason for Houston's appreciation) can't be underestimated. For the sake of this blog let's just assume J.J. garners 22 sacks, 15 batted balls, and dominates the run game again while Houston makes its first Super Bowl appearance or GASP wins a championship (side note: I fainted 3 times typing that sentence): Well, I'm reminded of a classic Pee Wee Herman episode where his love for fruit salad was tested ……so he officially married it. If J.J. leads the Texans to a Super Bowl expect the ENTIRE city of Houston to show up downtown while Joel Osteen delivers the vows for the first ever official marriage of an athlete to an ENTIRE city. He might as well make an honest city out of us.
Jul 19
Breaking Up The Band III: Chronic Masturtrading
The month of June came and went with only a single post to my blog and until now, I'm 0-fer in July. I am becoming the Brett Wallace of blogging – but, like Wallace, I'm back (and maybe better than ever).
After a brief visit to Houston, a "aren't I too old for this?" wisdom tooth extraction, a job and a couple of special top-secret projects, my blog has taken an unwelcome (but necessary) hit. Although, I cordially apologize to each and every one of you for "leaving you hanging," duty calls and you know your role. But I recognize that my blog posts are always prefaced with the very thematic introduction of "I'm sorry, I haven't had time to blog," which I understand is becoming more of a cliché by the day. But, still, do take me seriously.

What can I say?
I'm sorry – I just haven't had time to blog.
What have I missed?
After rummaging through my last post, I read something about how I believed Jeff Luhnow would select Clint Frazier with the first overall pick in the draft. Obviously, that didn't go as planned, as Mark Appel's name got called, and Frazier slid to the Indians. After licking my wounds and picking on small children to boost my crestfallen self-image, I've discovered that I'm happy with the selection of Appel. After all, Jeff Luhnow knows best. Appel is a very polished pitcher and his selection signifies that the Astros are interested in winning sooner rather than later – and that's good! Of course, the Astros could have selected someone with a higher upside… but that shit might take entirely too long, and the Astros have pennants to win.
In the blink of an eye, Mark Appel will be playing a major role on a very strong Astros team – so that's exciting.
I went to Houston. I was there shortly after the draft and stayed there for about a week. My trip was schedule months before the draft, but I still had to assure my mother that I wasn't coming with intentions of getting into a cuss fight with Jeff Luhnow over him not selecting my player. If anyone knows about cuss fights – it's my mother, she cussed out a few of my baseball coaches growing up… and maybe a teacher or two.
As a rule, I try to schedule my Houston trips around Astros home stands so I got to see the Astros take on the White Sox and the Brewers. It was weird seeing American League baseball… but it was nice to see the Brewers, as it proved to gently wean me from the National League teat. I won't go into graphic, detailed accounts, but I will say Erik Bedard impressed in outings against the White Sox and Brewers. Hector Ambriz, like a true horse's ass, gave up a series of bombs against the Brewers that eventually gave the game to the Beernuts.
I got a brief "behind the scenes" tour of the Minute Maid Park, and I had the opportunity to hang out with Jeff Luhnow and his posse.
I was sitting in the club seats next the GM box, and I got a message from Jeff Luhnow. He asked me if I wanted to meet "some of the gang." Since it was after the draft, I was thinking I was going to meet some of the new signees. So, I got there, and I saw a stout corner infielder type in front of a computer. "You must be our new third baseman," I said. "Nope, I'm Mike Fast."
Needless to say, everyone was very nice. I met Enos Cabell, David Stearnes and Stephanie Wilka.
Luhnow then had me take pictures of Stearnes and Wilka so that I might put them in a creepy photoshop… stay tuned! I refused to take a picture of Enos Cabell because he is about 6'5," beefy and could likely still outrun me.
I was really impressed by Mike Fast. I think if I were as smart as him, I'd probably wave my junk in everyone's face. But he was a real down to earth guy.
"I figured you would look like Prince," he said.
I thought I did look like Prince.
Needless to say, by hanging out with this group, there is not a doubt in my mind that they are genuine fans of the Astros, but they're also pretty fun to be around. Who wants to work for or with someone they don't like? It was a very laidback atmosphere, and I probably would have commented on it, but I get a little goofy around celebrities, and I start acting like Gomer Pyle. Thank God Alyson Footer wasn't there… Shazam!
I also met Mike Acosta. If you ever get a chance – you've really got to meet this guy. He's the most knowledgeable Astros fan I've ever met. The way this guy rails off Astros history… it is so effortless. He's like a gold glove shortstop. Mike was very kind and very gracious – I'll talk more about him in a later post.
Brett Wallace got called-up…again.  Lucas Harrell got demoted, got angry and got confrontational. Jarred Cosart almost pitched a no-hitter in his major league debut. Jason Castro got selected to his first All Star team (even though you wouldn't know because Jim Leyland is an asshole). And Jose Altuve got an extension.
I missed a lot!
And am I the only person that giggles like a schoolgirl when someone mentions "Altuve" and "extension" in the same sentence? Now if only Altuve's agent could work out a deal with Six Flags to allow him on the rides, he'll be set!
So, what's next?
The trade deadline is upon us. So, once again, we're breaking up the band. However, this band is a little different than the bands from previous years. Basically, it's just Bud Norris and a couple of other quality dudes. If this were a real band – he'd be Steve Perry or Dee Snider. Yes, the rest of the band is pretty good, but we're really here to see the Bud Norris.
(Full disclosure: I was advised by my better half to use Peter Noone from Herman's Hermits… to which I countered with Axle Bundy.)
The Astros are going to be better next year – but likely not great… but, the year after that, they'll likely be ready to compete for a division title or at least a wild card berth. And, in a weird way, we all have Roy Oswalt to thank.
Wait, what?
July 29th, 2010 is a big day in Astros history.
The Astros were a bad team in 2010. They had a few legitimate stars left on their team, but underperformance, unrealized potential and general mismanagement caused things to go south quickly. And, at the center of this train wreck was a very bitter Roy Oswalt.
As the Astros slid further and further down the standings and into the depths of irrelevancy, Roy's objections, complaints and "get off my yard" bellyaching became louder and more obnoxious. The Astros struggled and couldn't stay within ten games below breakeven and Roy saw the writing on the wall – he wanted out. He wanted off the sinking ship. However, Roy wanted to have his cake or whatever as he leveraged his no-trade clause and dictated a trade to the Phillies.
The Phillies weren't the only team Oswalt was willing to go to – he was willing to go to the Cardinals, which made Astros fans cringe at the thought. But, as the Astros weren't fully ready to cash in their chips and rebuild, they ultimately proved to be uninterested in trading an ace directly to their rivals.
Ed Wade was in a difficult position. Obviously, the Phillies were not interested in giving up Dom Brown and Jon Singleton because they knew the they had the Astros in a very difficult position. From all angles, the Phillies and Oswalt had a firm grip on Ed Wade's short and curlies. Defiant, Wade made it clear that Oswalt could demand a trade until he was blue in the face, but it didn't mean that he had to approve that request. In reality, this was Wade's only leverage because Oswalt wasn't willing to accept any deals outside of ones involving St. Louis or Philadelphia.
Oswalt's demands coupled with his bitterness caused Wade to consider his options and set something, anything, into motion – Wade could have kept Oswalt and allowed Oswalt to continue to contaminate the clubhouse or he could just trade Oswalt and receive an inadequate return because of Oswalt contaminating the market. (Even though we have to give thanks to Oswalt, we still don't have to like him.)
On July 29th, 2010, the Astros were 42-59 and they traded Roy Oswalt to the Philadelphia Phillies for JA Happ, Jonathan Villar and Anthony Gose (who would be flipped for Brett Wallace later in the day).
Two days later, addressing Berkman's desire to win again, they traded him to the Yankees for Mark Melancon and Jimmy Paredes.
And, a day after that, they gave Brett Myers a contract extension and a few months later gave Wandy Rodriguez one, too.
Drayton McLane was never interested in rebuilding the franchise – and, re-upping Myers and Rodriguez is proof of that. Had Oswalt remained a good soldier, McLane would have never signed off on trading him or Berkman, but instead, Oswalt forced the issue and threw the Astros, kicking and screaming albeit, into full rebuild mode.
The Astros would have spent 2010 and 2011 flirting with mediocrity while keeping their aging veterans… and things would have gotten worse then, and things would be a lot worse now.
The Luhnow administration would have likely been two years behind schedule.  
Roy Oswalt got the ball rolling and, in an indirect way, helped the franchise by being a pain in the ass.
Now it is 2013, and Jeff Luhnow is running out of substantial trade pieces. This means the worst is over, and we can start reaping the rewards of sticking with the Astros during the "no hope era." As a matter of fact, I have a sneaking suspicion that the cupboard has gotten so devoid of trade pieces that Jeff Luhnow signed a few free agents for the sole purpose of catching lightning in a bottle and parlaying these free agents into prospects.
Jose Veras is one of those guys. Veras signed for a little under $2M and has an option for $3.25M. After a few shaky outings and after inciting a few obscenity-laden tirades, Veras has put together a pretty decent season – record wise, he's on the worst team in the league and had registered 18 saves at the All Star break. While I doubt he'll be able to hold down a closer's job on a contender, he'd be an excellent option for a team looking to solidify the backend of their bullpen. The Tigers, Dodgers or Orioles could be options here. I wouldn't be shocked to see the Cardinals make a run either.
I think Carlos Pena's days are numbered too. It is hard to gauge his actual value, but he'd be an outstanding option off the bench and can hold down first base with some pretty sturdy defense. I have serious doubts whether he'll start anywhere else or whether or not he'll bring anything shiny in return – but, Carter and Wallace look like they're here to stay, and Marc Krauss looks as though he can outplay Pena… with Singleton likely to get a September call-up, I can't imagine there's a place for Pena in Houston any longer. I think Pena is dealt to the NL East… perhaps the Yankees or Red Sox.  
Erik Bedard had almost zero value at the beginning of the season. Like Rick Ankiel and Philip Humber, Bedard was looking to resurrect his career, and the Astros were looking for older warmish bodies to professionalize the clubhouse with hopes to eventually flip for something down the road. As Ankiel and Humber floundered, Bedard has put together a decent season considering what was expected. (By "decent," I mean he's been good enough to remain on the roster.) I think the consensus was that he'd probably be given the Nelson Figueroa treatment, but here it is at the deadline, and Bedard has been one of the more consistent pitchers on the roster. Granted, I'm completely flummoxed as to what kind of value Bedard could possibly have – but, perhaps a contender might need a guy to eat some innings down the stretch. My uneducated guess thinks he's claimed on waivers sometimes in August and gets dealt then – I just can't see him finishing the year in Houston – not with Jarred Cosart, Brad Peacock and Asher Wehadababyitsaboy nipping at his heels.
But, what are we here to talk about? Bud Norris, right?
Bud Norris is the crown jewel of the Astros trade pieces. And, as I mention every year, Jeff Luhnow (or whomever is the Astros general manager at the time) doesn't have to make a deal to trade players who are under club control. Bud may or may not be here after the deadline, but it isn't in the best interest for the Astros to pretend like they have to trade him when they actually don't. It is important for Jeff Luhnow to analyze the trade market for Norris and determine whether or not he could get the most value now or later… or, and this might come as a surprise, at all.
When the Astros drafted Mark Appel, it was almost as if Jeff Luhnow stood behind a podium and announced the Astros were going to compete sooner rather than later. And, there is a strong case for keeping Bud Norris. There is a strong case for locking him up to a long-term deal and having him in blue and orange for the foreseeable future. There is no guarantee that every young pitching prospect will pan out – there might be two Tim Reddings for every one Roy Oswalt.
Do I think the Astros will keep Norris? Not really – but there's a case, and I wouldn't be at all shocked if Luhnow goes that route.
I think Norris will be traded, but I'm not completely sure when. He could get dealt within the next week or next year – I don't know. But Luhnow shouldn't feel rushed. Is what is being offered more valuable to the Astros than what Bud Norris currently does for the Astros? That's the question, and I'm not sure the answer is as simple as "screw it, trade him."
If Norris is dealt, I could see him headed to the Cardinals, Orioles or Giants… maybe the Dodgers. Given that Luhnow is going to get the best deal for the Astros, I can't help but to wonder if the asking price for the Giants would be a tad bit higher considering Bud's recent comments.  
Lucas Harrell was almost a side note, and I almost didn't even consider him as trade fodder. I'm not sure what his value is right now – maybe nothing? When he's on, he's a really solid pitcher – valuable to any organization. However, when things go bad for Lucas, they blow up into tiny pieces, and those tiny pieces blow up into even tinier pieces until all that's left is a pile of steaming crap.
Harrell is a competitor, though - and, that means something. I'm not saying other guys don't care or other guys aren't as competitive as Harrell, but I think Harrell is wired a little differently than most folks. He's cocky, and he knows that he can beat you – and, when he loses, it's not because you're better, it's because he screwed up. He takes it personally, always. It's feast or famine and perhaps his act is getting a little old with people who don't get paid enough to put up with his shit. No matter what, though – he's entertaining.
I think Harrell will avoid getting outrighted and avoid getting dealt. I think we're going to continue to see him, and perhaps he'll be able to fix whatever is broken. Or things will get worse… who knows?
Wesley Wright and Carlos Corporan have value. Either of these guys could be dealt, but I highly doubt they will. While I understand there is probably a market (albeit a small one) for both of them, they provide a little bit of stability and veteran leadership – to me, that's more valuable than a prospect who will likely never make it out of Corpus Christi.
And now there's a thin urine-colored haze of "While you're at it, trade Chris Carter too" scuttlebutt lording over the already oversaturated "trade anyone with value" scuttlebutt. I can't see it happening – and, quite frankly, I think it's really dumb.
I know that the Yankees had scouts checking out Chris Carter during Spring Training, but even then – it isn't happening.
I don't mean to shoot down anyone's ideas, but I just can't envision a scenario where Luhnow gives up on Chris Carter after just four months. Furthermore, I don't see a team offering enough to incite Luhnow to deal Carter after just four months. Is a team going to give up the farm for Chris Carter? No.
I'm not saying that Carter will never be dealt or that Carter is untouchable – I just don't see it happening in the next two weeks. And much of the talk centers on Carter going to the Rangers?
Ain't. Happenin'.
I'll tongue kiss a hobo the day after Chris Carter is traded to the Dallas Rangers. 
"Trade Chris Carter" is the new "Trade Jose Altuve." My advice would be to get used to seeing Chris Carter deposit hangers in the Crawford Boxes – because he's going to be doing it all season.
I'm not sure what the trade deadline will bring for the Astros. They're definitely running out of significant tradable assets. Bud Norris will bring back the best haul, but I have suspicions on whether or not he'll even be traded.
The trade deadline can come and go with the Astros making just a few minor moves. That would be very upsetting for many of you – but that's the reality we're living in now. I'm starting to worry that many folks are just eager to see movement, any movement, without regard to whether it helps the team or not. Some of you guys have a rigid hard-on for player movement – I call it "masturtrading." If you spend all day masturtrading on Twitter, you guys are going to grow hair on your keyboards. And, wouldn't it be embarrassing if your mom walked in and caught you masturtrading to Chris Carter's baseball-reference page?
Do people want to see trades because they want to see the Astros name run across ESPN's bottomline?
There is a lot to consider when making deals, and Jeff Luhnow can't press the reset button when Chris Carter hits 45 homeruns for the Rangers.
If the trade deadline is quiet, we may be able to interpret this as a good thing. As noted earlier, the worst is over, and we're crawling out of the hole we were flushed down years ago. There's a calmness and safeness in not adding or subtracting at the deadline. There's a reassurance that even though things aren't great, progress is being made and our team is better today than it was yesterday… and will be better tomorrow.
Who knows what'll happen? On August 1st, this team might look entirely different! Or not.
But, there's a plan, whatever it is, and it's working.
But, then again, what about Chris Carter going to the Orioles or Bud Norris to the Rangers?
Jun 04
Dollars and Sense: Making Cents of the Astros Draft Strategy
I was a huge fan of Matt Barnes when I heard that his name was associated with the Astros in early 2011. He was a reasonably smooth right-hander from UConn with an electric fastball and fluid delivery. The Astros, after a particularly bland 76-86 campaign, earned the eleventh pick in the draft, and the only question in my mind was whether or not Barnes would still be on the board when the Astros made their selection. 
So in March of that year, I made the short trip to Irvine to see UConn play UC-Irvine with hopes of seeing Matt Barnes mow through the Irvine Anteater line-up. I had a FlipCam and plans on registering some scout-quality video documentation of the fireballer. Unfortunately for me, the Huskies chose to give Barnes the day off while trotting out a smallish portsider in his place.
I knew there were a few players that would eventually be drafted - it was pretty obvious because most of the crowd consisted of lonely sleep-deprived scouts in wrinkled windbreakers hacking away on laptops. But the crown jewel wasn't playing, he was on the shelf; he was wearing tennis shoes and laughing with one of his teammates. "Well, hell," I thought. I looked around and wondered if the scouts felt as dejected as I did.
I decided I'd put away my camera and just enjoy the game.
…And three months later, imagine how dumb I felt when the Astros used their first round selection on UConn's starting centerfielder. I had absolutely no idea I was watching the future Astros' pick go 0-2 with a walk and a sacrifice fly.
George Springer went to the Astros with the eleventh pick and Matt Barnes went to the Red Sox eight picks later. 
It's funny how these things work out, I guess. As a fan who keeps up with your team, you keep getting fed information, you get your heart set on a certain idea or notion and then everything you've thought is pulled out from under you. It's like dating a particularly fly honey and finding out that she's not at all who she says she is. Maybe she's wearing a wig or has fake nails. You might feel deceived. You might ask her, "What else on your body can I get at the mall?"   
The more information we're given, the more obfuscated the process becomes. We're saturated and confused.
Jordan Sams compares it to the Bachelorette.
Being able to understand the draft, understand a particular team's direction and incorporate that information into compiling a useful and legitimate mock draft is as impossible as teaching astrophysics to Jordan Schafer. There are so many variables and unknowns that it is impossible to figure out who is thinking what and which players are going where.
It's confusing and frustrating but appetizing.
That's why we check out mock drafts. That's why we click on the links.
The Major League Baseball Draft is a delicious club sandwich loaded with inaccurate information and curious informants slathered with rich creamy speculation in between two slices of nine-grain WTF bread. …and your choice of potato chips.
But, my God, it's fun, so take a bite!
This year's mock draft season is another prime example of speculation gone awry (or consistent with my club sandwich metaphor – a-rye.) 
On May 30th, Dave Perkins from Sports Illustrated said the Astros "are leaning towards" taking University of San Diego's Kris Bryant.
Okay, Kris Bryant seems like a good choice.
Also on May 30th, ESPN's Keith Law said, "The buzz within the industry has them leaning towards Colin Moran."
Conflicting reports? So, the Astros are going to take Moran and not Bryant? Well, okay, Keith. I trust your wisdom!
But, let's be clear, this is a wee bit confusing. I'm not sure how anyone can be certain as to which way the Astros "are leaning" – the impression I'm given suggests the Astros might not even be certain as to which way they "are leaning." And who exactly is "the industry", and how exactly are they a reliable source for Astros information? And why is "the industry" giving Perkins and Law conflicting information?
Get with the program, Industry!
The Astros are a lot of things. They're the worst team in the American League? Sure. They're unorthodox? Absolutely. Improving? Yeah, buddy! They're transparent and loose-lipped? Not a chance.
I read the third mock draft posted on May 30th. MLB.com's Jonathan Mayo said, "Gray is still the pick."
So, the Astros are going to pass on Bryant and Moran and pick Gray… okay, are we sure about this? What does Jim Callis think?
On the 31st, Jim Callis from Baseball America has the Astros taking Jonathan Gray.
Good! Finally! Some agreement between two draft experts!
Callis then says, "The pick comes down to Gray or Appel."
You son of a bitch.
We're given a lot of information and we have to decide what to do with it. Is it good? Is it bad? Is it legitimate? Does it conflict with what everyone else is saying? Do we consider where it is coming from? The people feeding us this information are providing this information from outside of the organization. They feed us unsubstantiated rumors, and we get upset when the rumors don't come to fruition. Dammit! I wanted the Astros to pick Johnny Football! We put too much stock in it – maybe one of these guys is right, though? Maybe Mayo and Callis are right and the Astros will take Gray. Maybe Law will prevail when the Astros take Moran, or Perkins will when the Astros take Bryant.
But then again, last year (almost to the day) Mayo was "still" on Appel. He said there was "no news justifying the Astros straying from the choice" and had Carlos Correa going seventh to the Padres. And Callis also had the Astros taking Appel in 2012 citing that "Jim Crane wants a frontline starting pitcher" and discussions with Carlos Correa "may just be a ploy to try to convince Appel or Buxton to accept a bonus lower than the $7.2 million pick value outlined in the new draft rules."
As a matter of fact, Keith Law had the Astros taking Appel, too. So did Dave Perkins from Sports Illustrated.
As of now, we're a few days from the draft, and I have a sneaking suspicion that the Astros haven't made a concrete decision as to whom they are taking and aren't leaning towards a single specific player at this point. …and perhaps that might be their plan.
And I have a feeling that many of us are looking at Matt Barnes when we should be looking at George Springer – but, for the life of me, I can't determine who is cast as whom in this year's episode.
But, like Mayo, Callis, Law, Perkins and everyone else, we can only make semi-educated guesses based on available information to predict what the Astros may do.
..and, in the end, we'll all likely be wrong.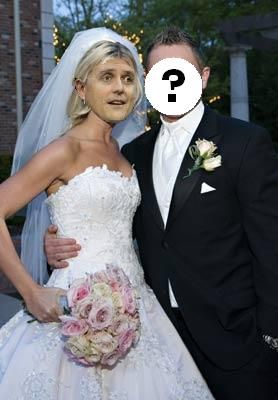 I suggested the Astros would take Clint Frazier in April, and I'm sticking to my guns.
I'm under the impression that the Astros will be using the same (or similar) template this year as they used last year.

And I realize how hypocritical I'm being for speculating about the draft after harping on people who speculate about the draft.
If there is any consolation, I'll likely be wrong.
It is my expertopinion that the Astros aren't as concerned with drafting the best available player as much as they are drafting the best available class. There's a distinct difference. I'm not saying the Astros are concerned with quantity over quality, I'm saying that the Astros seem more interested in multiple impact players rather than a single player who'll hamstring their ability to offer significant bonuses in later rounds. If they can parlay their first overall into multiple first rounders – I think that's the route they'll take.
The Astros said they drafted the best available player when they took Carlos Correa last year and he just happened to sign below slot. Obviously, that's what we expect them to say, but I'm not so sure it is completely accurate. It could be, it might be – but it isn't as if Jeff Luhnow was going to step up to the podium, clear his throat, adjust his tie and say "we believe Appel, Buxton and maybe Kevin Gausman were better players, but Carlos Correa's contract demands fit what we're trying to do here."
We can't rely on the Astros to be honest about what their draft board looked like.
Whether the Astros actually considered Correa as the best player available isn't information that would have helped Luhnow negotiate a contract with Correa's representatives. So, if it weren't beneficial, why would he divulge it? Jeff Luhnow clearly subscribes to a Quikian methodology when discussing draft eligible players. DJ Quik says in his song Dollaz + Sense, "If it don't make dollaz, it don't make sense. So don't kill game, let the pimpin' commence." DJ Quik is suggesting that since there isn't a clear advantage for Luhnow to show his cards, he should just keep his information to himself while allowing the pimping to commence.
So, I don't think we can assume either way that the Astros thought Correa was the best player in the draft… and, I believe that's the perception that we must operate under when considering last year's draft. And, in the scheme of things, I don't think it even matters.
Let me explain.
Independent of where Luhnow's team rated players on their draft boards, the Astros may have been wise to use mock drafts and expert opinions as a tool to leverage a deal with Correa. Luhnow would have been wise to call Correa's representatives and say, "if your guy doesn't agree to our deal, Keith Law says your guy will drop all the way to the Padres at the seventh pick." With a simple point and click of the mouse, Luhnow could support his point.
That was the perception at the time. There was a real concrete possibility that Correa would have dropped… possibly to seven. And Luhnow would have been in his right to bring this fact up.
Max Fried, who the Padres eventually selected, signed for $3M.
Correa signed for $4.8M. He didn't have to worry about dropping out of the top five.
It may have been a gamble, but I believe that Correa's representatives got a better deal for their client by agreeing to take less than slot from the Astros. 
$4.8M is $4.8M regardless of the draft position or where it comes from – if Correa's representatives felt they couldn't have gotten the same sum of money anywhere else in the draft, then, in hindsight, they did right by their client.
Correa didn't get as much as Buxton (2nd overall), but he got more money than Mike Zunino (3rd overall), Gausman (4th overall), Kyle Zimmer (5th overall), Albert Almora (6th overall), Fried (7th overall) and Mark Appel (who went 8th and rejected $3.8M from the Pirates).
Had Appel agreed to the $6M deal the Astros offered, Buxton would have still gone to the Twins, Zunino locked in with the Mariners, Gausman to the Orioles and Correa's representatives would not have been able to obtain $4.8M anywhere else. I can't imagine Correa's representatives felt they could have gotten a better deal by not agreeing to the Astros' terms and letting the draft take its course.
In the end, they were smart to listen to Jeff Luhnow.
If they even entertained the possibility of getting more somewhere else – the thought that they could be making a multi-million dollar gamble should have scared the hell out of them.
But, make no mistake, Jeff Luhnow got over on Carlos Correa just as much as Carlos Correa got over on Jeff Luhnow. No one got cheated. This was a mutually beneficial business decision orchestrated by two parties who had a firm grasp on what they were doing.
This was a win-win situation.
Correa got more money than he anticipated, while the Astros were also able to select Lance McCullers Jr. and Rio Ruiz and offer them first round money.
When all is said and done, the Twins might have gotten the best player in the draft, who knows? Either way, it doesn't matter because the Astros assembled the greatest amount of talent for the money they had to spend.
The Astros got more value; they got more bang for their buck.
In my opinion, the Astros set a precedent on how teams should effectively conduct their drafts. I believe the Astros are trendsetters. They strategically divided up their bonus pool in order to get more impact players – they traded down while still acquiring the player they wanted all along. If this were the NFL, this would be the equivalent of trading Ricky Williams to the Saints and getting back Edgerrin James and multiple draft picks.
They made the players fit their parameters instead of the other way around. 
As a matter of fact, I believe this ideology will carry over to other teams who possess the first overall selection. This will now be the norm instead of the exception – unless, of course, there is a can't-miss superstar at the top of the draft… like Bryce Harper or Stephen Strasburg.
How does this relate to Clint Frazier?
This is the exact template I foresee them utilizing on Thursday. I expect that they're already negotiating with three or four of these guys and using the realistic possibility of these players dropping out of the top five to leverage the negotiations. 
Clint Frazier fits a specific mold that the Astros are looking for. He's an outstanding player with through-the-roof potential, but he runs the risk of falling significantly in the draft. The Astros could (and should) offer a mutually beneficial pre-draft agreement that'll keep Frazier from falling in the draft while lining his pockets as one of the wealthiest (but not the wealthiest) new stars in professional baseball.
There's a possibility that the Astros are pointing at these mock drafts while informing Clint Frazier's representatives he might slip out of the top ten if he doesn't agree to reasonable terms with the Astros for considerably less than slot. Mayo has Frazier at seven, Callis has him at ten and Law has him at twelve. Couldn't the Astros use that as leverage, pay Frazier more than he would get otherwise and still have money to spend on later picks?
"Look, Clint, you're an outstanding player, but you're not going to get more money than Appel, Gray (even with the positive drug test) or maybe even Kris Bryant. That's off the table. However, if you take the deal we're offering, you'll be the very first pick in the draft and get a boatload more money than what you'd get if you're drafted after those guys… and Kohl Stewart, Reese McGuire and Austin Meadows. We'll pay you like the fourth or fifth pick in the draft – if not, we'll take someone else. This draft could get very ugly very quickly for you. We're talking millions of dollars."
For the Astros, it's about value. For Frazier, it's about making as much money as possible and getting into a good situation. And, if handled delicately, both of these parties can walk away from this draft feeling like a winner.
For Jeff Luhnow, it makes dollars, and it makes sense. 
There's no need for Frazier to use his University of Georgia commitment as leverage because he's already in line to make more money taking under slot with the Astros than what he would if he let the draft play out. And if the Astros happen to let it leak that the same negotiations are not necessarily exclusive to Frazier but also Kohl Stewart and Austin Meadows – I think Frazier has to consider his bargaining ability in the event he's the second, third or even the fourth high school player taken. (Although, I don't think the Astros are necessarily "in the business" of leaking contractual information for strategic negotiating purposes.)
If it's a "take it or leave it" deal, Frazier can't afford not to take it. He runs the risk of being so underwhelmed that he'd have no choice but to scurry off to Athens and try his luck in two more years.
…and if he doesn't accept the offer, the Astros can move onto someone else – my guess would be Kohl Stewart.
Its $4.8M-ish Clint Frazier will not get anywhere else. For Clint… it makes dollars and it makes sense!
And, if by chance, the Astros have Clint Frazier rated the best prospect in the draft – then so be it. Luhnow can stand behind the podium, adjust his tie and say "we drafted the best player available" and not have to share the truth (either way) with anyone. …let the pimpin' commence.
What do I know?
In the end, my suggestion is not to get your hopes up on a particular player. Don't hitch your wagon to someone like I did with Matt Barnes – because, you'll likely end up wrong and eventually feel stupid when your team selects George Springer. …like I did.
Trust the process and trust that Jeff Luhnow is going to do whatever he feels is best for the organization. He's going to draft the players he believes will help the Astros in the long run, and he won't get caught up in mock drafts or "the industry's" recommendations.
On Thursday, the Astros will be beyond prepared. They're evaluating the talent and crunching the numbers. They have the right guys making the selection. They're analyzing, over-analyzing and analyzing again. I'm confident that the Astros are going into this process with a clear understanding on what they want to accomplish, and I believe that's what'll transpire this weekend.
For a baseball fan, the Major League Baseball Draft is a delicious club sandwich loaded with inaccurate information and curious informants slathered with rich creamy speculation in between two slices of nine-grain WTF bread. …and your choice of potato chips.
Take a bite.
Take a huge bite, and enjoy it.
But trust the process.  
…or not. What do I know?
May 14
Black Eyes and Baseball Mishaps?
by Andy
I really don't put out enough content to make a statement by "going dark." I write about twice a month on average – sometimes more, sometimes less.
"Going dark" is what a few other Astros bloggers are doing to protest Jim Crane's latest public relations gaffe. So, instead of sitting idly by while others make statements by "going dark" – I've decided to write.
Last night, around 7:00pm, KHOU trotted out the following headline: Astros Cancel Annual Fundraiser for Houston Area Women's Center. Wow! That's a lot of information in a single headline. …And it's pretty damning to boot. I wonder what went through the minds of the Astros public relations department.
With respect to Sean Pendergast, let's do an abbreviated Zapruder analysis and break down each and every word of KHOU's headline.
"Astros" – The Astros are Houston's Major League Baseball team. Currently, the team is 10-29 and the worst in baseball. Over the last two years, the Astros have been completely saturated with bad press. A steady stream of operational blunders and general mismanagement has played a significant role in overshadowing their poor play.
"Cancel" – Cancel is a verb. According to Merriam-Webster, it means "to call off usually without expectation of conducting or performing at a later time." It also means, "to destroy the force, effectiveness, or validity."
"Annual" – Annual is something that occurs every year and once a year.
"Fundraiser" – Exactly how it f*ckin' sounds.
"For Houston Area Women's Center." – HAWC is a volunteer, non-profit organization that relies on the goodwill of the community to provide services for people who really need the community's help. According to their website, HAWC "offers services free of charge to survivors of domestic and sexual violence and their families." HAWC goes on to say, "We provide shelter, counseling and advocacy to support them in building lives free from the effects of violence. We seek social change to end domestic and sexual violence through community awareness and education. Our services are confidential and available to everyone."
Let's go back to "fundraiser." Let me explain what a fundraiser is: a fundraiser is when an individual or group puts on a social activity or sells goods for the purpose of raising funds – generally for a particular purpose. Every year Girl Scouts knock on my door and, much to the chagrin of those who care about my health, I buy an irresponsible amount of Girl Scout cookies. I cut a substantial check and the Girl Scouts, using a forklift, load Samoas and Thin Mints onto my porch. The money the Girl Scouts collect goes towards providing the Girl Scouts with the necessary resources to support their organization. Girl Scouts are not rich, and they cannot afford to cut checks whenever they want to do fun activities – they rely on me. This is why they sell cookies – this is a fundraiser. 
This is why the Astros Wives Organization hosted the Black Ties and Baseball Caps Gala – to raise money for the Houston Area Women's Center. The Astros Wives Organization didn't have the money to donate, so they organized an activity to RAISE FUNDS for a good cause.
However, as Jose de Jesus Ortiz tweeted, "Astros owner Jim Crane told Women's Center Wives Gala would be canceled in January." The HAWC said they are looking for other donors to make up for the "lost money." Obviously, this was money the HAWC needed.
No one is asking Jim Crane to cut a check. In the KHOU article, it says, "the popular gala raised $250,000 for the women's center in 2012." It doesn't say, the Astros dug into their own pockets and dropped a quarter of a million on the HAWC, the article says the money was raised. Raised.
The fact that they use this specific verbiage implies that the Astros only needed to donate their time and energy to this cause – and, when given that option, they chose not to do it. Whether this was an initiative set forth by Major League Baseball, George Postolos or Jim Crane… it was a choice. The Astros had the opportunity to use their clout, time and energy to help people who relied on them, people who needed them – but they chose not to help.
They chose to help someone else, and that's fine.
So, almost twenty-four hours after the news broke and after consulting with a lawyer, the Astros released a statement they should have released months ago or at the very least should have had queued up and ready to go.
Basically, they chose to "go in a different direction." 
Meg Vallaincourt, Astros Senior Vice President of Community Relations, explained that the Astros Wives Organization was a poorly run charity. She stated that the AWO does not donate the standard 70% of proceeds to the Houston Area Women's Center. Although, as Reid Laymance points out, the Astros Wives Organization was "billed for the use of Minute Maid Park." So there's that.
So, instead of 69% or 50% or 25% of the proceeds going to the Houston Area Women's Center – they'll get nothing because the Astros Wives Organization is, in essence, ineffective. Although I wouldn't tell that to the families who rely on the center! Instead, Jim Crane and the Astros are pledging $18M to at-risk youth initiatives. …I suppose this is where the Community Partners' billboards come into play.
And money going towards Houston's disadvantaged youths is a good thing - a great thing!
Obviously, Jim Crane can donate money to whichever cause he'd like. He can give his blessing or shoot down any events that carry his team's name – but, all things considered, this was just another bad move, another bad choice. It was an even worse choice not to be proactive before this story became a PR nightmare. Shouldn't Vallaincort have had a plan to continue the relationship with HAWC or at least been able to allocate less than 1.5% of Jim Crane's $18M pledge as a way to ice over this disastrous situation? Did this story absolutely have to become such a mammoth clusterpoo?
No one is begging Crane to pay $250,000 – people are begging Crane to let them raise $250,000 for the Houston Area Women's Center. Why is this unacceptable? If the Astros Wives Organization is run so poorly and the Women's Center isn't getting the maximum proceeds, why can't Vallaincourt develop a plan to cut the fat from the event and make it more lucrative for the Women's Center?
This is just one more wave rolling and barreling into the Astros sandcastle of credibility. 
If Jim Crane made this decision in January, why is it that this story is just getting steam right now? Is there not a single person associated with the Astros that thought the team should be ahead of this story? The club could have controlled the narrative, they could have beat KHOU to the punch and put themselves in a better situation… but, oddly, they didn't. The Astros could have made this into a feel good story – but, again, they chose not to.
Of course I think Crane should have made efforts to continue the team's association with the Women's Center. But, again, it isn't my money, and I don't have $10M to talk about it with him over lunch. However, his beyond putrid PR team is currently scrambling trying to control the damage, having lawyers analyze press releases and trying to deflect the story while they've had months to prepare for this. Months!
Did they not think this would make the evening news?
Are the Astros so tone deaf that they believed this wasn't a story? Even after all the bad press they've accumulated in the last two years?
Are we in the Twilight Zone?
What the hell is going on with the Astros?
What should be concerning to the Astros is the fact that many people are not shocked by these events. The Astros are earning a reputation for bad publicity, and they keep fumbling away their goodwill. They're a public relation's dumpster fire. They keep unnecessarily shooting themselves in the foot. They're unpredictable. They're dysfunctional. They're the Randy Travis of Major League Baseball.
No one is shocked that the Astros are choosing to back out of supporting a women's center… shouldn't that bother the Astros? No one is giving the Astros the benefit of the doubt… shouldn't that bother the Astros, too? Everyone was expecting the Astros to fudge this situation… shouldn't that bother the Astros, too?
I've gotten emails and direct messages via Twitter – people are outraged, disgusted but not the least bit surprised. The environment that Crane has created for himself cultivates these sorts of reactions. When Crane bought the club, fans were actively rooting for him; they were hopeful, and they were ready for meaningful improvement. They were tired of Drayton McLane's song and dance and wanted Crane to come in and save the day.
Crane had the opportunity to be a hero. But, instead, Crane has built an organization that his fans completely distrust. …and that sucks!
No one can watch the games, there's dumb signage blocking the view of downtown, there's no Deshaies and no Dierker and the Astros are twiddling their thumbs.
Astros fans are not overreacting – the Astros have conditioned us to expect the worst.
Jim Crane has dug himself a hole that he cannot get out of – he's the villain.
Loyal Astros fans distrust the organization, Jim Crane can't catch a break and all the while the oblivious public relations staff plays Candy Crush.  
That is a very alarming indictment for the Houston Astros. The Astros organization is in an ass-over-teakettle public relations freefall, and no one in the organization seems to really give a shit.
Ironically, the Astros' inability to get ahead and be proactive in the face of bad press is only matched by their self-destructive ability to create bad press.
Maybe that's an integrity issue?
————
further reading on this subject? Check out Astros County. 
May 09
The Not-so Long and Short of Parting with Pocket Jesus (and Other Pseudo-religious Baseball Ramblings)
I haven't blogged in over a month, and I bet you're all wondering why, right? …right? Upon my last post, the one I wrote before the beginning of the season, I promised myself that I would sit back and observe the organization without my blogger-born eye for scrutiny. I promised myself that I would remove myself from my made-up responsibilities and take the time to enjoy watching baseball again. It was important to me not to be as so damn negative and ultra-critical about everything.
I wanted to be more of a fan and less of a blogger.
I wanted to get back to the basics. I wanted to quit worrying about the stupid community partner billboards or league realignment and whether Jim Crane was honest with us. I wanted to quit thinking about the 2014 draft and whether or not the Astros have the integrity to stay out of the basement. I wanted to quit mutilating my Bud Selig and Drayton McLane voodoo dolls. I wanted to suppress my fear that Moses Ryan is now thirty-nine years into leading the Astraelites out of Houston and into "The Promised Metroplex."
I wanted to see the Astros as what they really and truly are – a young exciting team plowing their way through uncharted American League territories. I wanted to bear witness to the duality of a baseball career cast deliberately and almost experimentally among a single solitary nine – an unlikely assemblage of young guys getting their first chance coupled with older guys getting their final chance. I wanted to witness the births, the resurrections and the painful deaths. This is baseball reduced down to its lowest common denominator. And there is a great deal of passion somewhere in between, and I wanted to be a part of it, to experience it, to soak it in. I wanted to root for each and every one of them, each hanging on by a mere thread, each with a future uncertain.
Rick Ankiel was hanging on by a mere thread.
Ankiel had a rather superb spring, and his unique experiences likely played a significant role in him earning a spot with the team. The Astros hoped Ankiel could serve as a stopgap until one of their greenhorns could step in and take over right field. Unfortunately, Ankiel struggled tremendously at avoiding strikeouts. On Monday, he was mercifully delivered his coup de grâce – he was designated for assignment and is likely finished playing major league baseball.

His is a fascinating story. He started off as a pitcher in the Cardinals organization. In 1999, Ankiel was the number one prospect in baseball. He was a phenom in every sense of the word. He made his major league debut at nineteen and struck out 194 hitters in 175 innings as a twenty year old in 2000. He had incredible stuff and had a long dazzling career ahead of him that would feature All Star appearances and Cy Young Awards.
I feared he would torment the Astros for the next decade or two.
But, at the end of 2000, the wheels fell off and Ankiel couldn't throw strikes. He became Steve Blass. What ailed Ankiel transcended mechanics and form – it was psychological; he wasn't even close to throwing strikes. I have an unnatural hatred for the St. Louis Cardinals and even I thought it was sickening to watch. There was absolutely no satisfaction from the Cardinals' rivals regarding Ankiel's misfortune. He was damaged, broken beyond repair. It was very uncomfortable. I felt terrible for him.
He dangled around for a few years and found himself hanging on by a mere thread. He missed a year due to an injury and then pitched sparingly in 2004. But he was done. He would never pitch again.
At twenty-four, his career was over.
But Ankiel decided to reinvent himself.
Already a good hitter, Ankiel decided that he'd focus on that aspect of his game. And, in a short amount of time, he evolved from a good hitter to an outstanding hitter. He rose through the ranks of the Cardinals minor league system and found himself back in a major league uniform in 2007.
He hit .285 in 2007 and hit 25 bombs in 2008. He played flawless defense and his million dollar left arm, completely useless on a pitcher's mound, was one of the most feared outfield weapons in major league baseball.
Ankiel showed perseverance and an unmatched hunger to succeed. He battled through the adversity and fought tooth and nail to get back to the show – and he did! In the matter of a few years, a career was born, died and was reincarnated.  
I hope he writes a book one day.
Rick Ankiel turned a tragic event into one of the better stories over the last twenty years.
To me, this is baseball and this is why I love it. In the scheme of things, records and statistics are irrelevant. Baseball is slice of life theatre set before an agonized and elated audience, a microcosm of our very being. Baseball isn't about 27 outs or 162 games – it's about savoring the brief morsels of success, it's about coping with failure and it's about being part of a family. It isn't as much about making history as it is about having a history, being a part of a history. History is made whether you're a part of it or not. In life as it is with baseball, we are all hanging on by a mere thread – each of us with a future uncertain.
…and like Rick Ankiel, we reinvent ourselves, we adapt to changing environments and we do whatever we can to just hang on.
So, I've kept my mouth shut, and I've watched baseball. I've eradicated the numbness and negativity from my body and in the process I've sated my thirst and found what I was looking for.
Astros baseball is fun again.
…a lot of fun.
Jim Crane has done his part by remaining on the sidelines and away from microphones, reporters and all other potentially disastrous objects. Perhaps, like me, he is in the midst of a self-imposed exile to cure his spinning head. In all honesty, I hope he's finding happiness too. I hope the losing isn't bearing down on him.   
In a way, our unacknowledged détente is mutually beneficially – my blood pressure remains at a manageable level, and the Astros upper-level management personae can graciously afford fans an opportunity to recoup after the series of violent gut-punches delivered during the offseason.
In retrospect, I understand that the offseason was hard on Crane too. Although he has no one to blame but himself, it probably isn't easy consistently alienating the people who root for you the most. Maybe a part of me, a little part, even sympathizes with him. 
Alas, the month long hiatus is over, and I plan on writing again. I have returned. I feel renewed. I feel refreshed. I'm having a lot of fun being an Astros fan again.
And, a month into the season, isn't there a lot to be excited about?
Although their record doesn't necessarily reflect it, the Astros aren't all that bad, either. 
…well, except for the 17-2 and 9-0 loss to the Tigers. They were bad then.
Marwin Gonzalez is playing well, and Jason Castro is beginning to look like the player we thought he'd be. In a surprise to no one, Brandon Barnes continues to force himself into the everyday line-up. Lucas Harrell and Bud Norris are pitching well. Bo Porter hasn't gotten so outraged that his head has come uncorked erupting bubbly hatred like an angry champagne bottle. And, didn't Carlos Corporan go 4-4 last week?
Then there's Jose Altuve – the Pocket Jesus. He is the Houston Astros' best player and franchise savior.
In certain cities and at certain points in a player's career, a player may find himself entrenched in a situation similar to Altuve's – the undisputed best player on a rebuilding team. With this designation, the player finds himself with an automatic, default bid to the All Star Game but also finds himself slathered with layers of outlandish trade speculation.
…and, thus, nestled in on the two way street of obsequious fan adulation and irresponsible trade recommendations, lives Jose Altuve's name.
As we march into May, Altuve trade speculation has wiped the sleep from its eyes, rolled out of bed and has started a pot of coffee. In a matter of moments, as Will Moriarty would say, Astros fans will go through Altuve trade scenarios "faster than a burrito being chased by Metamucil. 
But, talk is cheap, and a blogger has gotta blog. So, hunker down and prepare to hear a slew of trade rumors in the next several weeks.
Jim Bowden suggests the Dodgers should make a run for Altuve.
The whole idea of dealing Altuve is preposterous. I can't believe I'm even entertaining the notion that it is a possibility.
On its face, trading one player for multiple players seems like a reasonably good idea. If you could turn one Jose Altuve into two Jose Altuves or three Jose Altuves, there is absolutely no question that the Astros should make that particular move. But what is the likelihood that Jose Altuve could yield a player equal to or more than his current value? How many Altuves equal one Altuve?
Ideally, in a transaction of assets, both teams want to feel like they've gotten the better end of a deal or at least equal to what they gave up – "I gave up something good, but I got something back equal to or better than what I gave up. Cool!"
The principal issue I have with trading Jose Altuve is that I am not convinced that the Astros could possibly receive fair or equal value. At this point, how can anyone accurately determine Altuve's value?
Jose Altuve has just turned twenty-three years old. He has accrued over a year a thousand plate appearances and is closing in on two full years of major league service time. Again, he is twenty-three years old – are you listening? As of now, he's the fifth youngest player in major league baseball. In his second full season of major league ball, Altuve has already shown progress over last season – as a matter of fact, considering all levels, he gets better every single year he plays.
He's a reasonably intelligent hitter, an obvious student of the game, and he's becoming more and more acclimated to major league pitching. He's barely into his comfort zone as a major league hitter. He hasn't even hit his prime yet – he'll likely get a lot better! 
But he's still severely undervalued – even by the people who watch him play.
Altuve's primary issue is that his size will always devalue his contributions on the field. At every level, he's been discounted and overlooked because of his small stature. Despite displaying a genuine talent for hitting a baseball, Altuve's doubters contended that his numbers wouldn't translate into major league success. And, now that they're proven wrong, there is a growing concern that Altuve will not be able to sustain this level of success.
Let me know how that works out for you.
In 2010, Altuve spent the season in between Lexington and Lancaster, he managed to hit .301, hit 15 homeruns, steal 42 bases and collect 20 doubles… and going into 2011, he was still under the radar. So, in 2011, after 238 at-bats in Lancaster, he packed up his .408 batting average and then went on a .361 clip in Corpus Christi before being called up to the Astros. 
For his career, Jose Altuve is a .292 hitter.
He's really something to witness. He's the shortest guy in baseball, and he's peppering the outfield with line drives. When Altuve does something well, it is always prefaced by mentioning his height. It is a part of who he is, but it doesn't define him. He's so much more than the smallest player in baseball.
Altuve isn't good for someone who is 5'5"; he's good for someone at any size.
…he just happens to be 5'5".
Perhaps there will be a point where Jose Altuve is regarded as one of the best in the game. That is something not entirely out of the realm of possibility. I firmly believe Jose Altuve can win a batting title – it's possible! I believe Jose Altuve can lead the league in doubles. I believe Altuve can earn his spot on an All Star team without wearing the "every team has to have at least one" collar. This can happen; this isn't breaking news.
The Astros don't have much to hang their hats on these days. When reading about the Astros, you'd be hard-pressed to find the word "best" littered in any of the newspapers. But if the Astros hold onto Jose Altuve, that could change.
And when considering an Altuve trade, it always seems like the guys mentioned as possible returns are around the same age that Altuve is now – except without a major league track record of success or an All Star appearance. I cannot understand why someone would want to trade a twenty-three year old All Star for a twenty-three year old prospect.
Who replaces him? Jimmy Paredes? Nolan Fontana? DeLino DeShields Jr? In my opinion, Jose Altuve is a better player and has a higher ceiling than all three. Plus, he's a year younger than Paredes, only a year older than Fontana and two years older than DeShields. And, if the Astros are really high on DeShields and they have to find a spot for him (which I think they will), they can put him in the outfield or have him DH. I think DeShields could be a very good left fielder.
Also, in relation to some of the Astros top prospects, Altuve is younger than George Springer and only nineteen days older than Jarred Cosart.
And even if the Astros were able to pry away a team's top three prospects, there is absolutely no guarantee that these prospects would outplay Altuve. Here's a link to Baseball America's Top 100 Prospects in 2003 via a Tigers' message board. How many of those guys had (or are having) successful major league careers? Half? How many would you take over Altuve straight up? A quarter? Compound that with the fact that the Astros would trade with a particular team and not a list of the best prospects in the game and the likelihood that we're kicking ourselves for trading Altuve becomes exponentially realistic. 
…and do the Astros really want to be the club that traded away Jose Altuve?
A twenty-three year old All Star with the capabilities of winning a batting title under club control for the next five years for prospects?
I'll pass.
The Astros need to acquire players like Jose Altuve but not at the expense of trading Jose Altuve. They are actively scouting other teams' minor league systems and organizing their draft board in hopes of discovering the next Jose Altuve. The Astros are looking overseas at international free agents and searching near and far in hopes of discovering the next Jose Altuve. The Astros are not interested in trading Altuve – they're interested in building around him.
And they will. They'll find another diamond in the rough.
The Astros are smart enough not to outsmart themselves.
He brings fans to the ballpark. He helps make the team fun and watchable. He helps make the losses tolerable. He's an inspirational figure for those who feel discouraged or challenged. At 5'5", he's a mountain of a man. He represents the faith fans have in the organization's direction; the promise that life will get easier for Astros fans. He's a heavy dose of raging badass concentrate in bite-sized packaging. He's hope, courage and "kiss my ass, I'm going to prove you wrong" personified.
Like Rick Ankiel, Jose Altuve's story is fascinating and inspirational. Pocket Jesus is another great story that is unique to the sport of baseball. Altuve overcame an onslaught of unwarranted criticisms and seemingly impossible obstacles to get where he is. He found himself in the minor league struggling, hanging on by a mere thread – but he rose to the occasion and made the Astros give him a chance. And after performing at every stop – here he is, hitting .331 at the major league level.
We're witnessing something special – something borderline magical. The Astros should hang on and enjoy the ride. 
Apr 04
The Prospect Post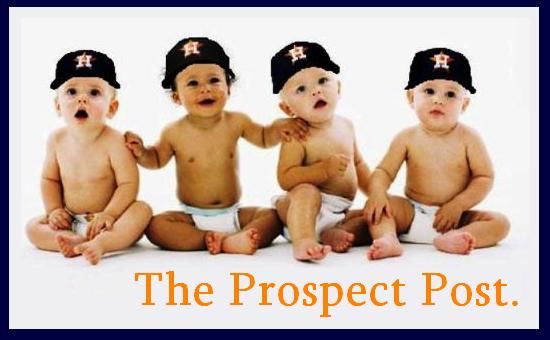 In July of 2011, as the Astros found themselves in mid-descent towards the cold bedrock of the NL Central seafloor, the scuttlebutt surrounding Houston was that Hunter Pence, Michael Bourn, Brett Myers and Wandy Rodriguez would all be divvied up and sold to the highest bidder. Interest in Myers and Wandy and their multimillion-dollar deals subsequently waned, withered and died (although Wandy, as we found out, was almost traded to Colorado). The crème rose to the top, and Astros trade talk focused in on fan favorites Hunter Pence and Michael Bourn. And Ed Wade, likely hating his job, had his finger reluctantly on the trigger.
Hunter Pence, right or wrong, was regarded as the Astros' best player by the baseball-illiterate media, and they zeroed in on the very real possibility of him being traded.
We'll examine Jon Heyman's brilliant and fair handling of this situation.
On the 26th of July, Jon Heyman wrote "Hunter Hunted, But Won't Be Caught." Heyman postulated that the Astros' asking price would be too high for Hunter Pence considering that he's the face of the franchise. Heyman said that the Astros would have "a hard time selling their best and most marketable player. 
But, Heyman be damned, Hunter Pence trade talk inched on and intensified. On the 27th, Heyman, not fully convinced that Hunter would be dealt, defiantly tweeted, "Rival GM on Houston's lofty Pence requests: they need to get real."
On the 28th, it became apparent that Hunter Pence would be dealt… maybe even that day. Heyman begrudgingly conceded that Pence would be traded but continued his embarrassing assault on Ed Wade, "The Astros should have taken offer of Singleton, Cosart and 3rd prospect from the Phillies for Pence." 
Ed Wade could have taken Heyman's advice, but, fortunately for him, he didn't – and on the 29th, the Astros traded Hunter Pence to the Phillies for Jon Singleton, Jarred Cosart, Josh Zeid and a player to be named later. Heyman, unimpressed and foolish, took to Twitter to air his criticisms – "the Astros sold high, still didn't get much" and "SAT answer: Astros are to Phillies what Kansas City A's used to be to Yankees."
On August 15th, the Astros announced that Domingo Santana would be the "player to be named later" and completed the trade with the Phillies.
History may never accurately reflect Ed Wade's contributions to the Astros – the good and bad. Drayton McLane refused to give Ed Wade the tools to compete, but we're not quite sure as to the grip of McLane's iron fist. But, history, whether or not it will, should show that Wade laid a solid foundation in Houston and acquired multiple players who'll be franchise cornerstones for the next decade.
But Jon Heyman understands that his readers are just as baseball-illiterate as he is – and that's why he gets away with it.
There is a market for this kind of crap.
There is absolutely no accountability.   
2013 Draft Speculation
At this time last year, Carlos Correa wasn't really on anyone's radar. Before I get smarmy emails correcting me, let me rephrase this – Carlos Correa wasn't on most people's radar. The general consensus was that the Astros would draft Mark Appel. Appel was born in Houston, was the most polished college pitcher in the draft and was mowing down college hitters faster than Mexican Valium – so it seemed logical that the Astros would draft him.
But then there was Byron Buxton – propped up next to a jukebox with a come hither look on his face. Buxton was a 5-tool beast-machine from Georgia who was getting comparisons to Matt Kemp, Mickey Mantle, George Strait and Pope Francis. He could hit, he could run and he could do a damn good rendition of Amarillo By Morning.
So, most people were either in the Buxton camp or Appel camp. And when Bud Selig mosied his way to the podium, he lisped to the stunned onlookers that the Astros had selected Carlos Correa.
Correa went to the Astros, Buxton went next to the Twins and Appel dropped all the way back to Palo Alto. In a move that should surprise no one, Jeff Luhnow pressed his L1 button while everyone else toggled up and pressed triangle to dive.
Fast-forward to 2013, and folks around here don't know what to think. The draft boards have more question marks than they did last year. Appel is again eligible to be drafted, high schoolers Austin Meadows and Clint Frazier are making cases and then there's Jonathan Gray who's stock has skyrocketed since the college season has started.
And, once again, the general consensus is that the Astros will take Mark Appel… again.
And that's why I'm not convinced.
Appel's agent – uhm, excuse me, advisor – is still Scott Boras. While I understand that the Astros have a little more leverage this year being that Appel is a senior, I have no doubt that Boras would send Appel to play with the Newark Bears, Sugar Land Skeeters or Hackensack Bulls if he feels the Astros are not offering terms that will satisfy him or his client – uhm, excuse me, advisee. There's a precedent for this, Boras has sent one of his guys to the Independent League before, and I'm not convinced he wouldn't do it again.
…and the Astros are likely aware of this.
Perhaps they're already negotiating.
He's likely the best player in the draft, he's local and he wants to pitch for Houston… but when it comes down to it: if Mark Appel was looking to give Houston a discount, he wouldn't have hitched his wagon to Scott Boras. Scott Boras isn't in the discount business.
…and I think Houston is looking for a discount.
But, then again, I am not certain that Jeff Luhnow will utilize the same blueprint this year… but I think it is more likely than not.
Who will the Astros draft? I could name about fifteen guys that wouldn't surprise me. I think I speak for most people when I say that.
But, damn the torpedoes, I'm calling my shot: Clint Frazier is the guy.
He's a five-tool outfielder from Georgia who plays with Hunter Pence intensity. He's got serious power, one of the three best outfield arms in the draft, and he's lightning fast. The perception is that cross-town rival, Austin Meadows, is a better player (or at least has had more publicity saying as much), but Frazier's two homeruns trumped Meadows' 0-1 in their most recent head-to-head match-up.
The reason why the Astros select Frazier is because I think Luhnow can convince Frazier's people that if he's not selected first overall, that he won't be taken before Meadows, Appel, Gray and possibly a few others – especially if the Astros go with Sean Manaea or Austin Wilson instead. If Frazier doesn't go first overall, he could lose a lot of money.
Frazier will have some leverage in that he's a high school senior and could opt for college, but, the way I see it, he'd have three options – take the Astros offer of guaranteed top 5 money, take his chances later in the draft or go to college. If he feels that the Astros offer is better than taking a gamble later in the draft, he'd probably be willing to work with Luhnow and that could save money for later draft picks – maybe Kohl Stewart or Cavan Biggio gets the Lance McCullers treatment and drops to the second round because of signability concerns. 
The Houston Sports Counterplot Top 10 Prospects
I submitted the top ten list on my season preview, but I thought I would give it a little more love in this article. When I consider a prospect, I always take into account how polished the player is in addition to their ceiling. For example: someone like Ariel Ovando, I would think, would belong on any Astros top ten prospect lists if we were solely projecting his ceiling. Unfortunately for Ovando, he's not as polished as other guys on the list. I try to look at these prospects for what they are now and what they project to be.
But, for the record, I would keep an eye on Ovando.  
1.)   Jonathan Singleton – 1B
Marijuana really does hinder your growth.
There was some speculation, mostly from myself, that Singleton could have found himself on the Opening Day roster if he could put together a solid spring. This was before the Astros signed Carlos Pena to a two-year deal and before Singleton got popped with a 50-game suspension after failing a second drug test. Instead, this Spring Training, Singleton played sparingly with the Astros and got a limited number of at-bats.
When Singleton was caught with a bat in his hands, he looked awfully impressive. But, unfortunately, 2013 might be remembered as the year he missed a third of the season for being caught with a bong in his hands.  
Singleton has herculean power from the left side and should punish American League pitching once he arrives to the show. Although he's spent some time in the outfield, he'll be penciled in at first base, his natural position, for the next decade or so.
Singleton, or Homerton as we're now referring to him, is expected to serve his fifty-game suspension as a member of the Oklahoma City RedHawks. I'm going to assume Jon stays there all year, roast nary a bone and likely finds himself on the short-list for a September call-up.
Next year, he'll be starting for the Astros on Opening Day, and hopefully hitting pitches over Tal's Hill instead of getting blazed up while listening to Cypress Hill.             
2.) Carlos Correa – SS
It was hard not putting Carlos Correa at the top spot – after all, he was the first pick in the 2012 draft and has already impressed at the professional level. Simply put, Correa being second is more of an endorsement of Jon Singleton than saying anything about Correa.
Correa spent time with the Astros this spring and looked every bit as advertised as he hit .455 and got 3 RBI and 2 stolen bases in 11 at-bats.
…and he had 3 hits in front of the Houston crowd against the Cubbies.
And he's 18.
Wanna feel old?
That means Correa was born only a month before Jeff Bagwell won his MVP award. That also means that Alex Rodriguez made his Major League debut before Correa was born. That also means that Correa was born in the post-orange Astros era.
Feel old?
It'll be interesting to see how Jeff Luhnow handles Correa. On one hand, Correa strikes me as a guy who could make short work of the minor league system, but on the other hand, Luhnow doesn't seem interested in rushing anyone to the majors. Two years? Three years? He told Buster Olney that there's a possibility Correa would be up "before his 21st birthday". When will we see Carlos Correa? I have no idea.
I've heard comparisons to Troy Tulowitzki and Alex Rodriguez. I'm not sure if that means he'll be often injured or if he'll one day make more money than the entire Houston Astros organization. But, he can pick it at short and he's got an outstanding bat. He'll head to Quad Cities where he'll man shortstop for the Astros new low-A affiliate. 
3.) DeLino DeShields Jr. – 2B
Speed kills.
DeShields hasn't physically killed anyone with his speed, but he made life really hard for the catchers in the South Atlantic League. Had Billy Hamilton not gone insane on the base paths, DeShields would have likely been the talk of minor league baseball. DeShields stole a ridiculous 101 bases between Lexington and Lancaster and, no pun intended, ran away with the Astros Minor League Player of the Year Award.
The former first rounder had a very poor 2011, as he couldn't quite catch up with Sally League pitching. He hit .220 and looked clueless at the plate – if anyone could possibly look like a bust at 18, it was him. However, in 2012, he repeated at Lexington, hit .298, 22 doubles and humiliated catchers while on base. Between Lancaster and Lexington, DeShields struck out 131 times, so that's something he's going to have to work on in Lancaster. But DeShields also worked walks and found ways to get on base – if he's to advance to Corpus Christi, his bread and butter will be setting the table by getting on base and wreaking havoc.
I'm excited to see how he'll improve under the tutelage of Vince Coleman. 
4.) Mike Foltynewicz – SP
Like DeShields, Foltynewicz had a breakout season in Lexington last year and saw his stock shoot up significantly.
The former Longhorn-commit from Illinois went 5-11 with a 4.97 ERA for the Legends in 2011 and, like DeShields, was kept in Lexington for the 2012 season. He rewarded the organization with a strong 14-4 record that saw his ERA slashed to 3.14 en route to winning the Astros Minor League Pitcher of the Year.
Foltynewicz logged time with the big league club during Spring Training and dazzled his future home crowd by mastering the Chicago Cubs, giving up only 1 hit in 4 innings while striking out 7. He has a true ace type skill set with an electric high 90s fastball.
The 20 year old will start the season in Lancaster, but, if he shows that he can master the brutal California League, he could end the season with Corpus Christi.  
5.) George Springer – OF
After racking up 22 homeruns for the Jethawks, Springer was promoted to Corpus Christi for the last month of the 2012 season. "It's about time," Astros fans said. As a matter of fact, "#FreeSpringer" got a little bit of play amongst Astros bloggers and minor league aficionados.
Springer will start the 2013 season with the Hooks and anchor a very intriguing Wates, Springer, Santana outfield corp. That should be a very exciting outfield, but could be broken up once Wates and Springer find their way to Oklahoma City before the end of the year.
George Springer was born about 15 miles away from where Jeff Bagwell went to high school – so the area where Springer was born has been very good to the Astros organization.
Ranking Springer as the fifth best prospect wasn't easy to do. There's a pretty strong argument for making him the best prospect in the organization because he's an all-round really good player. Baseball America ranks him as the 37th best prospect in the game. Springer just does everything well. Hits? Runs? Throws? Math homework? He does it all. In my opinion, there are not many holes in his game because he does a lot of things really well– although, he has to cut down on strikeouts before he's able to advance.
While I wouldn't put his tools on the same level as Correa, as far as his ceiling, but I would say he's the second best legitimate 5-tool player in the organization. 
6.) Jarred Cosart – SP
Cosart just missed out on winning a spot on the Opening Day roster. It was apparent that Luhnow gave Cosart the opportunity to win a spot in the rotation and Cosart just appeared to need a little more time in AAA to hone his skill.
But make no mistake: Jarred Cosart will be in Houston at some point in the season, and he figures to be a huge part of the Houston Astros' reclamation project.
There's probably nothing I can say that you guys don't already know – Cosart is a power pitcher with some good off-speed junk. He's got a very strong curve and an above average change-up. He's got some control issues and when he gets into trouble, things have a tendency of going from bad to worse. However, he's young, and these are issues I think will be corrected as time moves along.
Cosart went to Clear Creek High School and loves all things Houston. The guy is invested in his hometown, he's hungry and his desire to be a successful major leaguer is off the charts. 
7.) Lance McCullers – SP
Sometimes I like to carry a Snausage in my pocket and stuff it in my dog's mouth when she yawns – so my dog knows exactly how Jeff Luhnow must have felt when Lance McCullers fell to him in the 2012 draft. 
There was tons of discussion about McCullers being a top 10 or even first overall selection, but as soon as he dropped out of the top 10, there must have been serious concerns whether he'd sign. Jeff Luhnow took a gamble, drafted McCullers and after a little bit of courtship, McCullers spurned his Florida commitment and signed with the Astros.
I asked Jayne from What The Heck, Bobby? where she thought McCullers would start the year, and she guessed Quad Cities. I said, "Isn't that quite a jump?" and she said, "No, not really, but I imagine his innings will be limited."
Jayne is right, if he had a good spring, there's no reason why he can't handle Quad Cities. McCullers is 19… they grow up so fast. 
8.) Robbie Grossman – OF
After his electrifying performance in Spring Training, Grossman earned himself a spot on my top ten list. Grossman was the key piece coming back from Pittsburgh in the Wandy Rodriguez deal. He's the ideal Luhnow guy because on first glance, he doesn't appear to be all that awe-inspiring, but he does the little things and continually manages to find himself on base and in the middle of the action.
With the Astros, Grossman started out hot in Spring Training, cooled down and registered a .273 batting average and got on base at a .407 clip. (As if cooling down means hitting .273 despite never playing above AA.) 
Grossman has a legitimate shot at getting some at-bats in Houston at some point this year, especially if Justin Maxwell or Brandon Barnes show that they're overwhelmed.  
9.) Domingo Santana – OF
Santana was the player to be named later in the Hunter Pence deal. He hit .302 with 23 homeruns and 97 RBI helping the Lancaster Jethawks win the California League title.
Santana is only 20 years old but has already mastered Lancaster and will likely start the season in Corpus Christi. I'm always taken back when people exclude Santana's name in top 10 lists because I think his advanced skill set and his youth makes him a very intriguing prospect. As a matter of fact, I should probably have him a lot higher, but the fact that I don't is a testament to how good the Astros farm system is.
Being 20, he'll be one of the younger players in the Texas League, and there's no reason to rush the guy. I expect him to spend all of 2013 in Corpus Christi. 
10.) Jonathan Villar – SS
The fourth former Phillies farmhand on my list, Villar punched his ticket onto my top ten list despite punching his fist into bathroom door and winding up on the disabled list. 
From what I know of Villar, this was an isolated event and doesn't expect to be a future issue.
I assume Villar will start the season in Oklahoma as Jio Mier is slated to start in Corpus Christi. Connecting the dots, Villar must feel a bit lucky that the Astros released Tyler Greene because it means he's not going to have to split at-bats in Oklahoma City and, with Ronny Cedeno and Marwin Gonzalez in Houston, there doesn't seem much keeping him from the majors in the event he can show significant signs of development.
I would not consider Villar major league ready, but he's probably the most major league ready shortstop in the organization. However, if Villar struggles in Oklahoma City and Nolan Fontana continues to work walks and get on base, don't be shocked if Fontana blows past Villar in the pecking order.
Further Reading…
I would suggest checking out What The Heck, Bobby?'s list of who is where and also reading Astros County's "Who's Still Here?"
There You Have It
So, there you have it.
…and there we have it. 
So, who was the rival GM that Heyman quoted as saying the Astros "need to get real?"
'cause Singleton, Cosart, Zeid and Santana are legit, highly regarded prospects who are reasonably close to making contributions at the big league level. They'll be flanked by Correa, Rio Ruiz, McCullers, Foltynewicz, Springer, DeShields, Grossman, Vincent Velasquez, Nick Tropeano, Max Stassi…
The future looks bright.
…For whoever that GM is, I'd say, indeed, the Astros are about to get real. 
Mar 29
2013 Houston Astros Season Preview
Westward, Ho!
We gathered around the dock, and Jim Crane gave a speech. A christening. He spoke about his new boat - about its name and how he came up with it. "She's a tiny little vessel. But she is strong!" Everyone cheered. He spoke a little bit about the boat's history and how the new coat of paint ties in with that storied past. Everyone hung on each and every word. George Postolos, faithfully standing by, handed Jim a bottle of Dom Perignon, "to the American League and to new beginnings! To the old girl, the National League, may we never speak her name again!" Crash! Jimmy broke the bottle against the hull and each of us, everyone of us, clapped. "Hear! Hear! To the Astros!"
The National League: May we never speak her name again.
Unless, of course, Bud Selig brings it up.
And there we have it: the Houston Astros have set sail into the rough waters of the American League West. The old rusty ship, settled at the bottom of the National League Sea, left to be reclaimed by explorers, historians and treasure hunters. Anew, the SS American League, mighty and small, fearless but surrounded by danger! Yet, we shall sail on. Rough waters! Choppy seas! The Rangers! The Angels! A's and Mariners! Sharks and giant squid! Icebergs ahead!
I'm not terribly excited about realignment nor do I believe Jim Crane's semi-truthful account on how the realignment negotiations really transpired, but I understand that I have to accept that the Astros are now an American League franchise and no amount of kicking and screaming will be able to change that.
That being said, I'll still manage to kick, and I'll still manage to scream about it.
The National League: I'm sure I'll speak her name again.
I have complete faith in the competent First Mate Jeff Luhnow. I believe he's building, piece by piece, a vessel that we can all be proud of. But, our Captain, Jim Crane, is not doing his organization any favors by continually speaking with the media and putting his foot in his mouth. He's not been the savviest public relations representative for the Astros and has appeared to come off as tone deaf on a number of occasions. And each ignorant and arrogant word pours more bucket-fulls of water onto the deck – but at some point, if again we sink, Jim Crane will have to hold himself responsible for charting the course that leads to his demise.
He's not garnering any goodwill amongst fans that feel burnt by this organization. Each time his name appears in the newspaper, he's slowly transforming himself from the hero untying this damsel-in-distress organization to the wispy character who is reinforcing Drayton McLane's knots and tightening us to the railroad tracks.
But there's a lot to look forward to in 2013.
We're going to see plenty of new faces, and we're going to see some exciting baseball. We're going to be a part of something special. We're going to witness the rebirth of a franchise. And, quite honestly, I do not think this team is as bad as the experts are making them out to be. Sure, there will be some head scratching and face-palming. They'll struggle, they'll look ridiculous at times – but they'll improve. They'll make leaps and bounds. They'll surprise you. They'll make you proud. And, more importantly, they'll win some ball games.
And, yes, we should hold the 2013 Astros to a higher standard than what we held the 2012 Astros to. We should expect them to be better –we should expect them to perform at a higher level and expect to see a few more battles won that they would have lost last year. They're a better team than what they were last year.
There's hope in Houston. A brighter day awaits us – and maybe it is sooner rather than later.
Our old ship has sunk. We've hit rock bottom. We've rebuilt. And now we're back. Now it is time for the Houston Astros to get back to the level of competition that our city is accustomed to, sail ahead, fight those who oppose us and to drop anchor and dump our seaman on Bud Selig and the American League West. 
Attendance
There's going to be a lot of newness surrounding the Houston Astros in 2013. Obviously this team is going to be a little more exciting and fans may be a little more hopeful about the 2013 team as compared to the 2012 or 2011 teams. They'll have new opponents, and they'll make new rivals… maybe Astros fans will grow to hate the Orioles or Tigers the same way they grew to hate the Braves and Mets over the years.
Typically, the American League, as a whole, draws less than the National League. As the pundits say that American League baseball is "much more exciting," I contend that the proof is in the pudding and National League teams tend to bring in more fans than their junior circuit counterparts. The American League has a couple of teams at the very top of Major League Baseball attendance numbers (New York, Boston, Texas) and the rest are stuck at the bottom, fighting each other to stay out of last place.
But the Astros have a decided advantage in 2013.
They'll pack the house on dates with the Rangers, Yankees and Red Sox. I also think they'll see hefty gates against the Angels and Tigers. And, let's not forget, the Astros will welcome back their old buddies from St. Louis for two games in late June.
The schedule works out nicely for the Astros – this might be a once in a blue moon sort of thing. The home games against the Red Sox and Yankees will come in August and September when fans typically become disinterested and attendance generally lags. The Yankees come in for the last series of the season. Granted, the last few games of the season would do well on their own, regardless of the opponent, but since the Yankees will be in town, this will insure that the season ends with three consecutive sell-outs. Maybe the Astros will give out some bobbleheads to commemorate Mariano Rivera's final regular season game – or maybe they'll promote a bobblehead commemorating this event.    
So, I'm predicting that the Astros see a substantial spike in attendance numbers. That being said, in 2014, once the newness wears off and people quit caring about the Angels or Tigers, if the Astros are not fielding a desirable product – they'll be in a world of trouble and attendance numbers will flounder, fall to the Earth and blow up in our faces like a North Korean nuke.
The final tally - 1,747,888 
Brand Keys "The Sports Fan Loyalty Index" – The Dumpster Fire Within
In a recent article by Maury Brown, he posts about Brand Keys releasing their 21st annual report on The Sports Fan Loyalty Index.
Brown says, "The Sports Fan Loyalty Index, which measures all the teams in the four Major Leagues, provides an apples-to-apples comparison of the intensity with which fans within a team's SMSA support the home team versus corresponding values for fans of other teams in that market."
Where do the Astros rank amongst the other 30 baseball teams?
Dead. Last.
So, yeah, I'm going to call shenanigans on this so-called Index.
Look, I get it that life really sucks for Astros fans right now. I understand that all Houstonians big and small are rushing to Academy or Sports Authority or Dick's Sporting Goods and gobbling up all the Texas Rangers gear they can find. I understand that Jim Crane is wiping his Postolos with everything Houstonians hold dear. But how on Earth could the Astros possibly be rated lower than the Miami Marlins? Give me a break!
Jeffrey Loria is not just a bad owner – he's a terrible example of a human being.
He tricked all of southern Florida into financing a stadium that they didn't want and, more importantly, couldn't afford. Just a few days ago, the mayor of Miami, Tomas Regalado says, "the residents of Miami were raped." Yes, he really said that.
Loria, baiting before switching, signed a bunch of superstar players and went about as if he wanted the Marlins to… you know, be worth making the trip out to the new, expensive stadium. He sang, he danced, and he said everything Miamians wanted to hear. But, as soon as the Marlins were out of contention, the Marlins traded Hanley Ramirez for a half-eaten ham sandwich and an Orange Crush (which was promptly fed to their sea cow first baseman). Then, this off-season, Loria, giant brass balls drooping to the floor, turned complete heel and traded off everyone but Giancarlo Stanton to the Blue Jays.
And, now, as if he couldn't get any cooler, he is suing season ticket holders.
Just look at how the Astros and Marlins exported goods to Canada. The Marlins traded Jose Reyes, Josh Johnson and Mark Buerhle, three all-star players, to the Blue Jays and got back a handful of prospects. And what did the Blue Jays get for shipping their prospects to the Astros? Brandon Lyon and JA Happ.
Again – I get it! It's bad in Houston! The Astros are a freaking dumpster fire right now, but, there's absolutely no comparison – zero. Compared to our dumpster fire, the Miami Marlins are a freaking four alarm fire wrapped in an earthquake at a crippled-children's orphanage. Yes, the Astros are a beat up 1984 Honda Accord with no air conditioning and a broken side view mirror; the Marlins, however, are shoes. There is no way on God's green Earth that the Marlins have a fan base more loyal than the Astros. 
The Marlins are shoes.
These Dudes Don't Look So Tough
We've kicked open the door, we've crashed the party, we're drunk and now it is time to hit on some of these guys' wives.
Angels
Have you ever been to an Angels' game? I have. It is exactly like a Dodgers' game except the fans that show up late, which I would characterize as "more than half," are wearing Tapout shirts instead of neck-tattoos.
No one pays attention, and no one seems to care about what's going on. "Who is this Mike Trout fellow? Is that Tim Salmon's son?"
The El Pueblo Nuestra Senora la Reina de los Angeles de Porciuncula Angels of Anaheim (which I assume is their official name) are likely the class of the division in 2013. They have a very solid and capable rotation with CJ Wilson at the top and Tommy Hanson at the bottom. Their offense will be anchored by All-Everything Mike Trout, Josh Hamilton and (fancy seeing you here) SOB Albert Pujols.
By far, the tastiest AL West tidbit of the off-season was this. Josh Hamilton, in a moment of complete sobriety, slurred that Dallas is "not a true baseball town" which, in turn, caused everyone in the Metroplex, or rather the folks who know about the local baseball team, to collectively poop their pants. I'm not saying Hamilton was wrong – he's not wrong, he's right. He's exactly right. But, how can you say something like that and then go out and sign with Anaheim? Anaheim is a "true baseball town?" Really? Hamilton has obviously been huffing too much paint because calling out Dallas for not being a "true baseball town" and hightailing it to Orange County is like changing the channel from Swamp People to Moonshiners because you prefer a program with "a little more class."
Let's not forget, Josh, the Angels shamefully tacked on "Los Angeles" to their name because their owner, Arte Moreno, has a very noticeable hard-on for all things LA… even though the ciudad is 40 miles and two hours away.
Lakers. Dodgers. UFC. Beach Volleyball. Angels. That's the pecking order in Orange County, Josh. You're drunk, so shut your mouth about "true baseball towns" and go home.
You'd be hard pressed to find another fan base as oblivious as Orange County. The only reason Angels fans exist is because folks there do not want to hop on the 405 and stew in traffic all day to get brutally beaten at a Dodgers game.  
92-70 – Angels win the division
Rangers
It isn't too hard to hate the Rangers. Throughout my entire life, I viewed the Rangers as nothing more than the baseball equivalent of an ex-convict relative. We were told that while they were indeed part of the family, it is best not to make eye contact and never consume anything they serve at reunions. When we didn't have to see them, we didn't care about them and they were, pretty much across the board, a non-factor.
Even within the Metroplex, who really ever cared about the Rangers?
But now we're sharing a division, and it'll be like a family reunion umpteen times a year. 
My advice? Don't make eye contact and stay away from the shady sweet potato casserole.
As we discussed earlier, the Rangers are dealing with a few notable defections – namely Josh Hamilton (and their dignity). But I believe they still have a squad that will vie for a playoff spot. Yu Darvish proved that he can be the ace the Rangers have so desperately wanted, and the rest of their rotation stacks up rather nicely. Even with the loss of Hamilton, the Rangers will trot out a line-up that should produce some pretty robust offensive statistics. Ian Kinsler, Adrian Beltre, Elvis Andrus, the-oft-injured Nelson Cruz and (fancy seeing you here) Lance Berkman will provide plenty of fireworks this summer. But their most intriguing player will be starting the year in Round Rock. SS Jurickson Profar, who is probably as exciting a player as Mike Trout, is geared up to terrorize the Astros for the next decade or so.
Yes, we can hate the Rangers freely.
No, not because these flavors-of-the-month meatheads are scooping up the Snooki Berkmans of the Astros organization, but rather the Rangers consider themselves exclusively as Texas' team and advertise themselves as such on their uniforms.
Let me preface what I'm about to say by saying that I know a lot. I'm likely the smartest guy you know. And, seeing that I know a lot, I know that Dallas doesn't represent Texas. Texas isn't about getting a $35K job and buying a Mercedes on credit or marrying a woman with poorly done fake boobs and a mustache. If it wasn't for Houston, Dallas wouldn't be able to ruin their credit or marry ugly women – they'd all be a part of Mexico and ruining their credit and marrying ugly women there.
The only reason you can wear "Texas" across your jersey is because of us.
You're welcome, Dallas.
But, it is time to take "Texas" off your jerseys, Dallas.
89-73
A's
I'm not at all happy about having our young impressionable team wandering around in Oakland. In my opinion, this is just another wicked ploy by Bud Selig to destroy the Houston Astros… this time, by putting them in the American League and into the line of fire. Oakland is a dangerous city – after all, the American League is just a collection of city after city in which good law-abiding Astros fans are likely to be stabbed and succumb to the temptation of prostitutes.
Apparently, there's a baseball team in Oakland.
On June 30th, the A's were 37-42 after losing to the Rangers. After that game, they won 5 on their way to going 19-5 for the month of July. They finished the last three months of the season by going 57-26 and stealing the division from the Texas Rangers. Can the A's find lightning in a bottle for 2013?
As Lance Zierlein would say, they'll more than likely find "fart in a bottle."
Since Billy Beane took over in 1998, the A's have traditionally had a no-name roster chockfull of budding stars – once they become stars, they're traded to the Braves, Cardinals, Orioles, Diamondbacks, Nippon Ham Fighters or whoever. This has been a process that has worked out quite nicely for the A's as they've been in and out of the playoffs over the last fifteen years - but it should be noted that they haven't had a World Series appearance to show for it.
Yoenis Cepedes will headline the A's offense in 2013. In his first year stateside, Cepedes flirted with .300 while hitting 23 bombs. He was runner-up in Rookie of the Year votes and got some MVP buzz. I expect him to build on a very successful 2012 campaign as he becomes more comfortable playing in the big leagues.
Cepedes will be flanked by Josh Reddick, Brandon Moss, Coco Crisp and (fancy seeing you here) Jed Lowrie. Reddick is an interesting case as he hit .242 with 32 homeruns in 2012. He's one of those guys who could repeat this performance or fall off the face of the Earth – who really knows because he doesn't exactly have a track record for success?
The Oakland A's are going to live and die by their young, unheralded pitching staff. I'm not quite sure if this is a "The Big Three: Part Two," but this is a staff that is definitely the best since Hudson, Mulder and Zito.
While I expect Tommy Milone and Jarrod Parker to put together nice seasons, I am very interested to see the numbers Brett Anderson puts forth as Oakland's ace. Anderson, who has had a run of injuries derailing his young career, looks healthy and primed to bounce back. I'm confident that he'll be every bit of the player the A's thought he'd be when they traded Dan Haren for him and Chris Carter.
85-77
Mariners
I don't even know what to say about the Mariners other than I'm not sure there is a more boring team in baseball right now.
They'll win a few, and they'll lose a few and, at the end, no one will really care.
I won't.
The Mariners can pretty much guarantee a win every fifth day provided their offense finds a way to score a run or two. But other than King Felix, there's nothing particularly special about the Mariners' roster this year.
Remember when Kendrys Morales was like, "no, I'm not Kendry, I'm Kendrys. It's plural, bro, like multiple quintiles of Kendry." That is confusing! And, it doesn't even make sense – shouldn't the plural of "Kendry" be "Kendries?"
Anyway, Kendries Morales will be the middle of the order bat they thought Justin Smoak would be. Michael Morse, via the most boring three-team trade ever, found his way to the Great Northwest and has the capability to hit Maxwellian-esque homeruns. Plus the Mariners have a lot of young talent in their line-up, guys like Dustin Ackley and Michael Saunders could show some improvement in 2013 while Jesus Montero is a legitimate budding star.
We've established that Felix Hernandez is the best player on the team and everyone who is anyone has already commented on the fact that he makes more money than the entire Astros roster – whatevs. After King Felix, the Mariners plan to trot out Joe Saunders, Blake Beavan and a Japanese fellow whose name escapes me. Brandon Maurer will man the fifth spot and they have a truckload of pitching in the minors that will likely get a shot at some point in the season.
The Mariners have done a decent job of rebuilding their team, and they're further along in the process than where the Astros are. I expect they'll flirt with .500 for a while and then tail off into the L column.
77-85 
…And The Rest of the League?
NL East - Braves
NL Central - Cardinals
NL West - Dodgers
NL Wild Card - Nationals
NL Wild Card - Giants
AL East - Blue Jays
AL Central - Tigers
AL West - Angels
AL Wild Card - Rays
AL Wild Card - Rangers
World Series – Nationals over Tigers 
The "Cool Kids" Table
AL MVP - Evan Longoria
NL MVP - Bryce Harper
AL Cy Young - Justin Verlander
NL Cy Young - Craig Kimbrel
AL Rookie of the Year - Aaron Hicks
NL Rookie of the Year - Shelby Miller 
Astros Break Out Star
Chris Carter.
When the Astros dealt Jed Lowrie to the A's in February, they had high hopes for the three players they got back in the deal. While Brad Peacock has looked good in Spring Training, most of the buzz around the three centers on Chris Carter. Carter has power for days and showed last year that, at 26, he's still an intriguing prospect.
…And, in 2013, I expect him to break out and have a strong offensive season.
Likely in LF, I expect Carter to cut down on his strikeouts (although he hasn't shown signs of doing that so far in Spring Training) and continue to put up power numbers.  
Team MVP
Jason Castro
Castro is going to do a lot of little things that might go unrecognized in 2013. He'll put up decent offensive numbers and will provide quality defense behind the plate. However, his real value is going to be how he handles the Astros' hodgepodge pitching staff. Will he be able to help Bedard and Humber revive their careers? Will he help Peacock and White get their heads on straight? Will he keep doing whatever he was doing that had Lucas Harrell playing on ace status? He's got a lot of responsibility with this pitching staff, and I think he'll prove to be a vital part of this staff's success.
At the end of the year, folks will be talking about Jose Altuve or Lucas Harrell or whomever… but if the Astros pitching staff plays well-above expectations, Jason Castro will deserve some of the credit. 
Shocking, But This Guy Stays on the Roster All Year
Brandon Barnes.
Barnes has shown that he can handle centerfield until a better option comes along. This spring, he's hit, and he's played outstanding defense. While I expect Maxwell to get the nod on Opening Day, I will not be surprised to see his playing time diminish in lieu of Barnes' superior play. 
We Hardly Knew Ye
Carlos Pena
I can't imagine how Pena will manage to stay on the team this year – at least not for the full season. With Wallace and Carter already on the club and Laird and Singleton stewing in Oklahoma City, Pena has a lot of competent competition behind him on the depth chart.
I fully expect Jon Singleton to make his debut this summer and, if the Astros are still trying to figure out what to do with Wallace, Pena will be traded or released. 
Looks who is back!
Nolan Ryan.
No, not really.
Nolan Ryan might quit his job with the Rangers, but I don't imagine there is a position waiting for him with the Astros. I can't imagine Jim Crane wanting to cede any power to Ryan and I think that's what Ryan wants – power.
The Houston Sports Counterplot's Top 10 Prospects
1.) Jonathan Singleton
2.) Carlos Correa
3.) DeLino DeShields Jr
4.) Mike Foltynewicz
5.) George Springer
6.) Jarred Cosart
7.) Lance McCullers
8.) Robbie Grossman
9.) Domingo Santana
10.) Jonathan Villar
Here's an article written by Jayne from What The Heck, Bobby? that speaks to some of the guys in the minor league system who have something to prove. And, here's another that's about the minor league pitching philosophy that Jeff Luhnow plans to espouse in 2013. 
So, Who Are These Guys?
Change is not always a bad thing. As a matter of fact, considering that this is an organization that has lost 213 games in the last two years, it would be an understatement to suggest that change is preferred. Change is needed! When the Astros trot out on the field on Sunday, we're going to see a collection of new faces and much newer faces.
The Astros are an assemblage of players at different points in their career. They have prospects looking to show they're worth the hype, under-the-radar rookies who want to make a name for themselves and older cast offs who are looking to reclaim their careers. The Astros have grizzled old veterans like Jose Altuve, 22, and wet-behind-the-ears rooks like Chris Carter, 26. And even a guy who has pitched a perfect game.  
The Astros youth movement has taken a slight detour at the big league level as guys like Philip Humber, Erik Bedard, Carlos Pena, Rick Ankiel and Ronny Cedeno figure to register a significant amount of playing time. I don't necessarily have a problem with veterans fending off prospects because 1.) The Astros should field the best team possible and 2.) There is absolutely no need to rush prospects unless they're ready to contribute.
Either way, the big league roster is going to be significantly different at the end of the season than what we'll see at the beginning of the season. I'm expecting maybe 12-13 guys who are on the roster now will not be around when we get to September – maybe more. There will be a flurry of trades, demotions and releases.
There are a few core guys who'll manage to stick around for this year and beyond, but understand that this organization has a lot of talent coming up from the farm and change isn't always a bad thing. 
Opening Day: The line-up
2B – Jose Altuve
            Prediction: .285/10/59
Altuve, an all-star last year, has emerged as the face of the franchise in 2013. I expect he'll continue to improve, he'll take a few more walks and he'll load up on doubles and triples. In my opinion, he's the only known quantity the Astros have.
Who plays in September? Jose Altuve
1B – Brett Wallace
            Prediction: .265/18/66
Wallace is the most frustrating guy on the team. There is no debate that he's a talented player, but whether he's able to put it all together is a different story. I think batting second will be an ideal spot for Wallace because I think he'll cut down on strikeouts and get on base. He's a guy that, if he's able to put it all together, can flirt with .300 and lead the league in doubles. …that won't happen. But I expect Wallace to put together a very nice season splitting time between first, third and DH.
Who plays in September? Jonathan Singleton
DH – Carlos Pena
            Prediction: .250/8/30
Pena is what he is. He's a stopgap until Singleton is ready and insurance in case Wallace can't hit. The best-case scenario for Pena, would be to put together solid numbers and get dealt to a contender. I'm not convinced he'll be able to do it – if he starts out sluggish, don't be shocked if he gets DFA'ed and is replaced by Brandon Laird.
Who plays in September? Brett Wallace
CF – Justin Maxwell
            Prediction: .225/25/74
I'm putting the line at .240 for Maxwell. If he hits anywhere below that, you won't be seeing his smiling face across Astros billboards next off-season. He might hit the ball 450ft, but if he can't connect more often and cannot show an ability to get on base, he'll find himself on the bench or off the team. If given a full season, Justin Maxwell could very easily lead the league in strikeouts. Will his massive power numbers be enough to compensate for his inability to get on base?
Who plays in September? Brandon Barnes
RF – Rick Ankiel
            Prediction: .260/19/45
I'm thrilled that Ankiel is going to make the team this year. Downright giddy! He's done everything the team has asked him to do and more. He's going to play solid defense, put up decent numbers and fend off prospects. That being said, Ankiel could play himself out of Houston and onto the bench of a contender. Having a guy like Ankiel will be monumental in establishing a professional culture amongst the greenhorns.
Who plays in September: Fernando Martinez/Robbie Grossman
LF – Chris Carter
            Prediction: .257/31/90
I'm picking Chris Carter to have a very nice year. Carter will hit for power as I predict he'll take advantage of the short porch in left.
Who plays in September? Chris Carter
C – Jason Castro
            Prediction: .265/21/71
I think this is the year that Jason Castro shows that he's a legitimate big league ball player. After a strong Spring Training and a solid second half of 2012, I'm predicting that Castro emerges as one of the better catchers in baseball. Castro's health is going to be a concern, but I'm banking on him registering a healthy 120 games behind the plate in 2013. I believe that Castro will show great improvements offensively while providing defensively reliability. In my opinion, this is Castro's year to take the reins and assert himself as one of the club's leaders.
Who plays in September? Jason Castro
3B – Matt Dominguez
            Prediction: .251/19/68
Matty D was traded to Houston for Carlos Lee. It is one thing to find a willing partner to take Carlos Lee off your hands, it is another to get something valuable back in return. Matt Dominguez is a Gold Glove caliber third baseman that the Marlins' foolishly traded away in July of last year. Dominguez is going to play spectacular defense in 2013, but he will show significant deficiencies at the plate. Dominguez's glove will keep him in the big leagues, but I imagine if he struggles too much at the plate, Brandon Laird will be close by to pick up the slack. I'm predicting that Dominguez's bat will be just enough to keep him from demotion. …I expect his offensive numbers to improve as the season moves along.
Who plays in September? Matt Dominguez
SS – Ronny Cedeno
            Prediction .248/5/42
Cedeno arrived in Houston after being let go by the Cardinals because Marwin Gonzalez and Tyler Greene showed that they could not be trusted to handle shortstop. This is not a glowing endorsement for anyone. I really like the Cedeno signing, though – not because I think Cedeno is going to be a valuable piece to the puzzle, but I do think Cedeno provides a better option than the two guys he beat out. Cedeno is a guy who has played with a handful of organizations and he understands his role with the club. In my opinion, he's not likely to stay with the Astros throughout the season and will likely give way to a Villar/Gonzalez platoon towards the end of the season.
Who plays in September? Jonathan Villar 
The Bench
Carlos Corporon
Fernando Martinez
Brandon Barnes
Marwin Gonzalez 
The Rotation
Bud Norris
            Prediction: 4-7/3.68/105
I think Bud's a goner. This is a shame because Norris is an absolute treasure on 1560 The Game. The stats I predicted for Bud will be stats he's accumulated at the time he's dealt… probably to the Cardinals or Giants. In 2013, Bud is going to be a lot better than what he was in 2012. He's going to get a lot of tough luck and lose a few games he should win, but, ultimately, he'll be shipped off to greener pastures before the trade deadline.
Lucas Harrell
            Prediction: 12-10/3.65/132
If Harrell remains on the team, which I think he will, he'll put up numbers comparable to what he put up last year. The offenses are better in the American League, but I think Harrell is going to be a better pitcher this year than he was last year, and he'll assert himself as the ace of this staff. My only concern with Harrell is that he might get traded if Jeff Luhnow finds a team that wants him bad enough.
Philip Humber
            Prediction: 3-8/5.30/75
Humber had a very strong Spring Training, but I do not think it will translate into the regular season. I am predicting Humber to struggle significantly and be given a lot of chances before he's removed from the starting rotation and given the Nelson Figueroa treatment.
Brad Peacock
            Prediction: 10-12/4.11/153
I think Peacock is going to be a very nice pitcher for the Astros this year. He'll have his ups and downs, he'll frustrate fans, but he'll put up decent numbers and remain in the rotation throughout the year. I predict that Peacock will lead the team in strikeouts and rack up double digit wins for the rebuilding Astros.
Erik Bedard
            Prediction: 5-5/4.01/75
Bedard is the third pitcher who I think will start the year with the Astros but finish elsewhere. However, unlike Humber, I think Bedard is going to show a lot of value and get dealt before the deadline.
Rotation in September: Harrell, Peacock, Alex White, Jarred Cosart, John Ely 
The bullpen
Alex White (long relief, spot starter)
Rhiner Cruz (set-up)
Jose Veras (closer)
Wesley Wright (loogy)
Josh Fields
Hector Ambriz
Xavier Cedeno 
25 Astros = Alex Rodriguez
If this were The Oregon Trail, Jim Crane's wagon would be travelling on "meager" status and Jose Altuve would have already died of Dysentery. The Astros payroll is super light this year – I mean, it is the dollar menu of Major League Baseball. The Astros roster often sits in the passenger side of their best friend's ride, tryin' to holler at the New York Yankees.
Jim Crane is a modern-day Cheap Pete ordering a rum lifesaver and a glass of water at the bar.
And, as you've already heard from ESPN, CBS, NBC, ABC, AARP, NWA and BBW, Alex Rodriguez will make more money than the entire Astros roster in 2013. Isn't that an amazing factoid that should embarrass the most proud Astros fan? But, I have to wonder, whom on the Astros would you replace A-Rod with? Should the Astros be jealous of the fact that the Yankees are paying A-Rod a ridiculous $28,000,000 to hit .270 and spend most of the year on the disabled list? 
I get it. We should feel dumb for being Astros fans – whatever. But, don't throw A-Rod in our faces as if having him on the team would be some kind of badge of honor 
A-Rod sucks.
How will the Astros do in 2013?
This is going to be a tough assignment – to pick how the Astros will do in 2013. There are so many unknowns that it is damn near impossible to predict how things will transpire. Will Justin Maxwell strikeout 300 times? Will he hit 40 homeruns? Will Lucas Harrell show that 2012 wasn't a fluke and come out pitching like the Astros' ace? Is Chris Carter who we hope he'll be? Who the hell is Hector Ambriz? Can the duality of Brett Wallace coexist with itself? Will Wallace figure out a way to wire his head and his ass together before Bo Porter takes a giant sh!# on him?
If the Astros win 100 or lose 100, will anyone even notice or care because they're not on TV?
I have no idea.
But we're not hopeless. There is reason for hope in 2013. The Astros aren't fielding a club full of zeroes in 2013. No! No! My friend, there is reason for hope. There is reason to believe that Chris Carter will have a breakout year and that Jason Castro will stay healthy. There is reason to believe that Jose Altuve can lead the league in doubles and that Brett Wallace can show the world that he's an everyday player. There's reason to believe that Brad Peacock and Alex White can hold down the middle of the rotation for years to come. There is reason to believe that Jose Altuve will not be the only Astros all-star in 2013. There's reason to believe this because there is legitimate potential on the 2013 Houston Astros.
But, still, I'm picking them to finish in last.
My suggestion: don't get too caught up in the wins and losses. Watch this team grow and get better. Cheer for the little things! The details!
If you have CSN Houston, watch the games.
Read what the newspaper and blogs are saying. Read Astros County, The Crawfish Boxes, Farmstros, What The Heck Bobby?, Climbing Tal's Hill, Whiskers on a Stache, and Tales From the Juice Box. Follow Trei Bundrett, Lee Street and listen to what Sean Pendergast has to say on 1560. You need to follow Mike Fast.
This team will improve throughout the year. They'll get better. They'll play fundament baseball under Bo Porter, and they're going to hustle. They're going to fight, and they're going to make us proud to be Astros fans again.
And they're going to win a few more games than they did last year.
And they won't be the worst team in the league.
And, next off-season, they will not be the butt of any jokes.
69-93
Mar 23
Nar-Raids: The State of The City
Guys, remember a few years ago when the Texans had NEVER had a winning season and were the ugly stepchild of the NFL, Yao Ming and Tracy McGrady were taking turns blowing up every tendon and bone in their bodies, and the Astros were trying to place a Carlos Lee band aid on the mortal wound they'd inflicted on the franchise? Well, it's 2013 now and the sports scene in Houston has drastically changed. The Texans are "perennial" division champions, the Rockets are the youngest and arguably most exciting team in the NBA, and the Astros have compiled a storehouse of young artillery in their system. I figure right before baseball season, NFL draft, and NBA playoffs is as good a time as any to check in with all 3 major Houston sports franchises (sorry soccer…we haven't been annexed by Mexico yet) to rank their likelihood of success in the immediate future. The parameters? How is the team set up to be successful in the next 5 years (winning seasons, playoffs, championships with emphasis in that order)? 
So, which team is most likely to give the greatest city in America their first parade since 1995?
1. ROCKETS
Daryl Morey has solidified himself as best GM in Houston this year. Let's run down the list shall we…..James Harden: legitimate superstar. Best player since McGrady (possibly Olajuwon) in H-town. He is the epitome of efficiency. He oozes coolness and confidence. He enjoys the spotlight. There's only two players in the NBA I would trade for him (Lebron and KD). Omer Asik: A double-double machine. A Judge Reinhold looking 7 foot assassin who is the anchor on the defensive end. Jeremy Lin: WAY better than I imagined he would be. Has shown sparks of something very special and is becoming a better distributor of the rock. Then you have quite possibly the best value of ANY player in ANY sport in one Chandler Parsons. If Scottie Pippen would have had boy band good looks and not acted like a douchebag all the time, he'd have been called Chandler Parsons. The Rockets are the youngest team in the league, and score in bunches. They do struggle defensively - especially when Asik sits, but they are exciting to watch and play hard every night. Their schedule seems to indicate that they will finally get off the schneid and back into the playoffs this year.  
This is all in addition to their incredibly good cap situation, you can see why I've picked the Rockets to have the most success over the next five years. They are in shape to add even another big name this offseason, and with Harden here they should be very attractive to free agents now.
I can sum up my only Rockets concern in two words: Lebron James. No other Houston team is in a league that contains such a transcendent star right now. The Heat are in the middle of a 20-something game streak , and it kinda seems like the rest of the NBA will be playing for second with King James reigning.
However, let the Rockets get one more big piece and….they are right there in the conversation.
In Morey We Trust.
2. ASTROS
Keep laughing it up everybody, but what Luhnow is doing on the baseball side is going to pay huge dividends - soon. Sure, the Astros will not be that good this year, and will almost certainly have the worst record of the big three this season - but they are also being built for a huge turnaround within these next five years. The Wild Card? Jim Crane. We already know that he evidently didn't amass his fortune while becoming a savvy PR guy. He continues to say things that make me scratch my head and test my loyalty. Will he spend the money when Luhnow's plan starts coming together and it's time to bring a few select veterans in? We just don't know right now, and I am probably giving him the benefit of the doubt.
I do know this: Luhnow and Bo Porter are extremely good hires and I trust both of their visions for the team. The Astros don't have the same money constraints that the other two have, but for the immediate future they do have the toughest divisional foes.
Ironically, I think it's the rampant spending in the AL West that is going to set the Stros up perfectly to start a Django-esque tour of revenge across the division in a few short years. So muck it up for now Dallas Rangers fans cause I have a little black book of insults ready to unleash in a few short years when your team is back to the unmitigated disaster they were for the first five decades of their existence.
3. TEXANS
Here is the good news: of all three teams this is the one I would be least surprised at being World Champs next year. The bad: as we are seeing in free agency now, the Texans aren't exactly set up to be as successful down the road as some thought.
Sure they have the most exciting young defensive player in the league (who is going to get paid soon), but Andre keeps getting older and this postseason sort of answered that old Flacco v Schaub debate some of us used to have.
The NFL is almost for sure the most wide open of the three leagues, and I like that the Texans seem to be embracing building the D (especially with Schaub as QB) to win a championship, but I am also very concerned about the confidence Andrew Luck is already building in Indy. Could the Texans make a few shrewd moves, get a healthy Cush, and get Schaub's confidence back to a level that enables them to bring the ultimate prize to Houston? YES! But there is no doubt that the Texans' window is a lot smaller than the Rockets' and the one the Astros will be opening in a few seasons.
As Texans fans, we are going to have to hope that Rick Smith is able to finagle the salary cap numbers well enough to keep the team in the hunt and not lose too many pieces in the next few years.
So there's how I see the State of the City in regards to the big three sports franchises. The Texans are most likely to get the job done now, the Astros are in a great position long term, and the Rockets are set up nicely to be a force in the Western Conference for several years. If that's not optimistic enough let's end up with a game of would you rather: Two lists…… Carlos Lee, Steve Francis, David Carr OR Jose Altuve, James Harden, JJ Watt? 
Yep.
…I thought so too.